INFO
Item Reviewed
Spirits of Mystery: The Silver Arrow Collector's Edition
December 16, 2013
RELEASE DATE
December 13, 2013
DEVELOPER
ERS Game Studios
FEATURES
Widescreen Support
Interactive Jump-Map
Voice Overs
Three Difficulty Settings
Diary
A Helper
COLLECTORS EDITION
Exclusive Bonus Chapter
Integrated Strategy Guide
Wallpapers & Screensavers
Concept Art
Soundtracks & Cutscenes
Achievement & Collectibles
Replayable HOs & Puzzles
Tower
ERS-G sure does put out a lot of fantasy HOPA titles this year and Spirits of Mystery: The Silver Arrow is just another example. The Silver Arrow is the fourth game in the famous Spirits of Mystery series, well, if you liked the first three, this game should does well enough to impress you.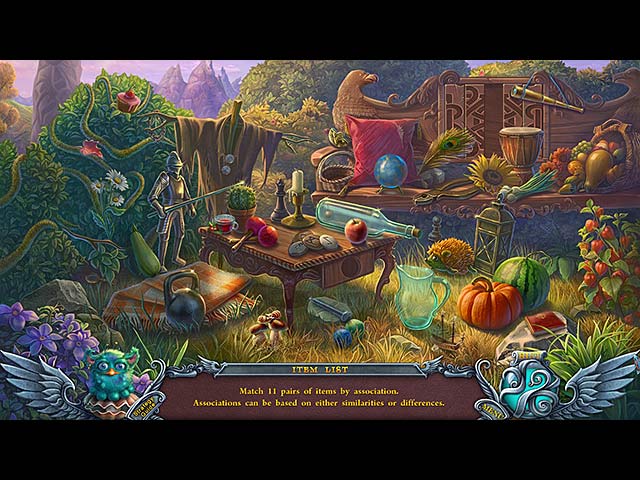 The Silver Arrow tells a story of a young, charming Prince Phillip who seeks to find his bride by shooting a silver arrow into the sky, whereever it lands, that lucky princess will be married with him. You are fortunate enough to receive that silver arrow, but at that instant, your perfect moment is ruined as the arrow got stolen! You have to then join with the prince on the track to bring back the arrow and stop the evil! There is quite a nice, romantic story here – it starts out with a lot of potential but the excitement slowly fades away. The plot in this game develops very slowly, neither it is very exciting.
The visuals and audio are well done as usual in an ERS-G game. The locations are beautifully drawn with gorgeous colors and amazing scenery, characters are well-animated and well-voiced. At the same time, the soundtracks are soothing without being too calm or boring.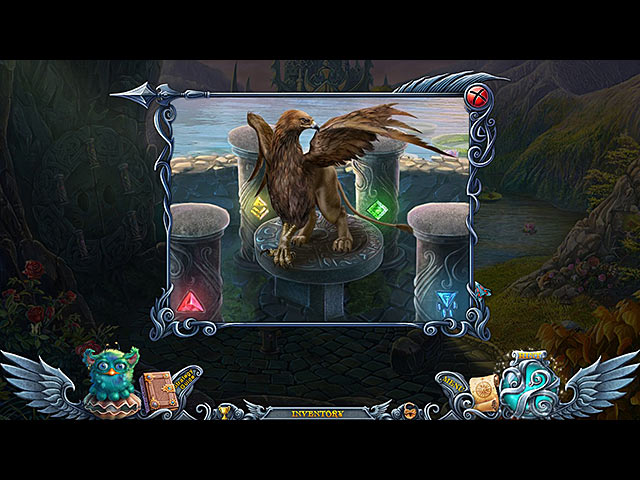 What can you expect from an ERS-G game? That's right, a predictable gameplay. The Silver Arrow has no attempt to improve upon that, the objectives and tasks are pretty old and even the eye-candy landscapes cannot save that as it really feels like we have been through them all in the previous games in the series. On the other hand, the Hidden Object scenes come in various formats which we really enjoy, puzzles are also pretty cool although nothing shockingly innovative.
There is not much of a cuteness in this title compared to other fantasy games by the developer. There is one thing though, which is the little creature that stays by your side along the journey, he insists on helping you as he can translate animals' language. It is an interesting idea, but he speaks too much that it becomes annoyingly childish. Despite all that, Spirits of Mystery: The Silver Arrow has a decent length and a solid Bonus chapter along with tons of Extras in the Collector's Edition!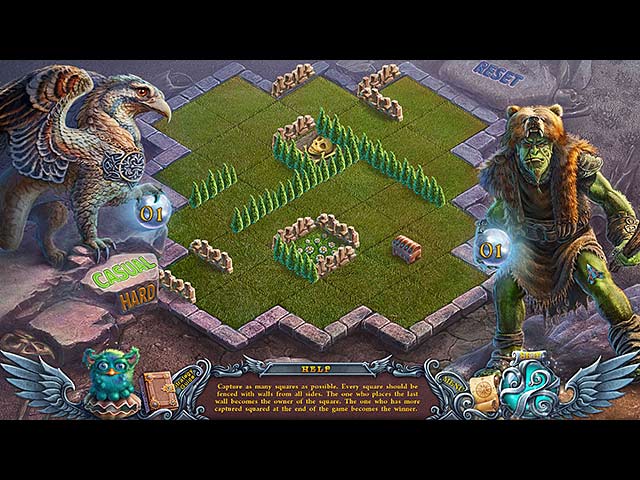 Grim Facade takes us back to Venice with this new installment, The Red Cat. Recently, a series of murders has been going on in town, with the killer announcing its victim by putting a Red Cat on the victim's front door. The Mayor has asked for your expertise when his son appears to be the […]
Marjory called for your help when her fiancé has been kidnapped by hooded figures in plague masks. As you dive deeper into the case, you discover something far sinister lies behind. PuppetShow has now come to the ninth installment, with little progress. First off, there is simply nothing innovative about the story in PuppetShow: Her Cruel Collection. […]
Here comes another Dark Tales game in this long-running series from ERS Game Studios. In this ninth installment, you are asked to travel to Hungary to solve another gloomy case, based on the famous Allan Poe's short story Metzengerstein. Despite Metzengerstein being one of our personal favorite Allan Poe's works, we found this installment […]