INFO
Item Reviewed
Jo's Dream Organic Coffee 2
December 14, 2013
RELEASE DATE
December 03, 2013
FEATURES
Widescreen Support
Two Difficulty Modes
Achievements
Jo is back with a new challenge! Help her compete in the town's Coffee Festival and fulfill Jo's dreams of winning the first prize.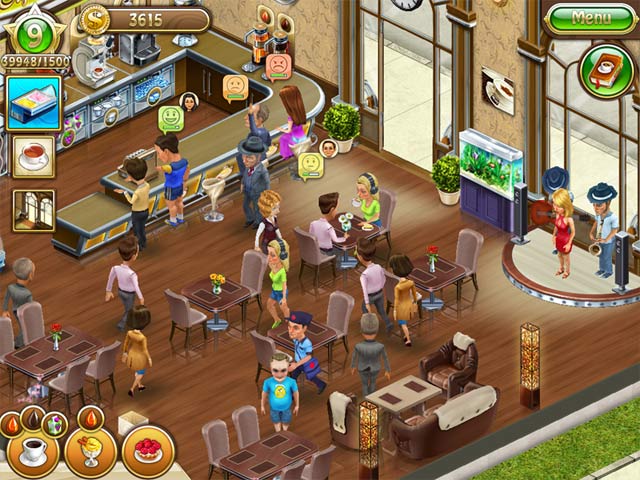 Jo's Dream Organic Coffee 2 is very, very similar to he first game, in fact, a little bit too similar. The graphics are amazing as in the first game, colors are vibrant, characters move lively and the visual presentation of the game is totally a stunner. The music is pleasant and although there are no voice overs, there is not much of a story anyway.
The main gameplay in this sequel is indifferent from the first game. It is an absolute clicking madness which might or might not satisfy beginners. As an advanced player in this type of game though, we still very much enjoy the game. You click, brew coffee and serve to the customers; you still have to memorize the menus and recipes for each coffee which can be a little frustrating at the start. You can also hire workers and upgrade them to work faster, a really helpful feature. Most of the recipes are the same as before, with a few new items and menus, still, we never get tired playing this game.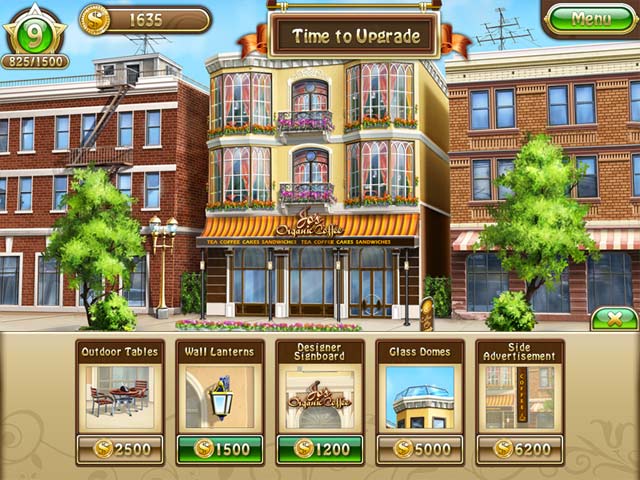 Unlike the previous game, Jo's Dream 2 is not a level-to-level Time Manage game. The whole game flows well together, you basically open the cafe' for a few minutes, earn some cash, buy upgrades and decorations to gain experience points and level up to unlock more cool items! We personally think that Jo's Dream suits this type of gameplay more than the level-to-level kind, as it is more addictive and somehow more entertaining.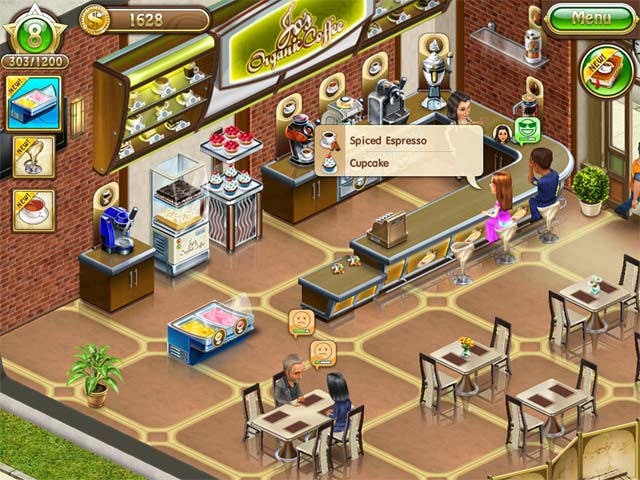 Claire always aspires to be a famous master chef, and her dream has a chance of becoming true this time. Join Claire on her cross-country adventure as she opens food trucks, serving icious dishes to the masses. Can you help her survive the chaos of running restaurants in Claire's Cruisin' Cafe? Is 2020 the resurgence […]
As far as famous coing games go, Coing Diary is in the top tier of the list. This free-to-play Time Management game from MyTona was only launched in 2018, but has seen the type of success that most mobile games can only dream of. Coing Diary has already been downloaded 10 million times worldwide and […]
Nordcurrent, the creator of the insanely popular Coing Fever, presents a new twist on coing games. Hungry Invaders is essentially Plants vs. Zombies meets coing – can you feed all the monsters before they reach your kitchen base? If you the format of tower defense games and the mechanics of time management games, then […]