INFO
December 2, 2013
RELEASE DATE
November 28, 2013
FEATURES
Widescreen Support
Expert Mode
Chain Tasks Assignment
To be honest, we have never heard of Prosto Games, the developer of Green Ranch before; but after playing Green Ranch, we would like to know more about them. If you are disappointed with the latest Farm Frenzy game – then let Green Ranch blossoming your mood!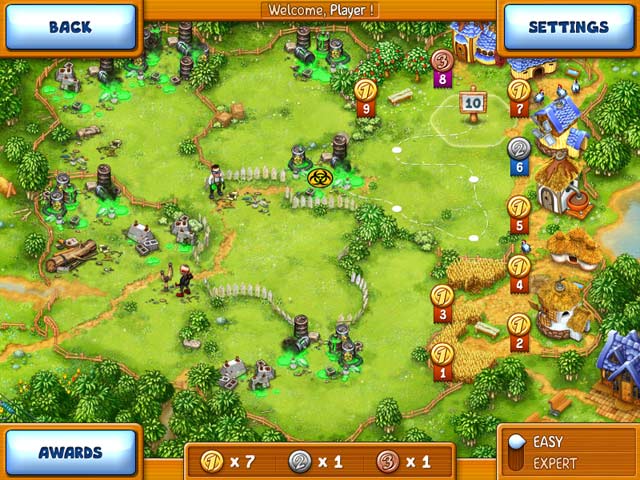 2013 has not been a golden year for Time Management games, it is now coming towards the end and only a few of TM titles released this year managed to live up our expectations. Green Ranch is an usual Farming game but it might be because we have not played a solid farming game for so long, Green Ranch feels like a TM heaven. The story is very average as expected from a farming game, you must stop Mr. Big from polluting your farm with chemical wastes and restore your farm to prosperity.
The visuals are colorful, sharp and admirable. Your character and the animals are lively animated and there are enough lovely visual effects not to make the game looks dull. The music is melodic and not annoying, goes along well with the fast-paced gameplay.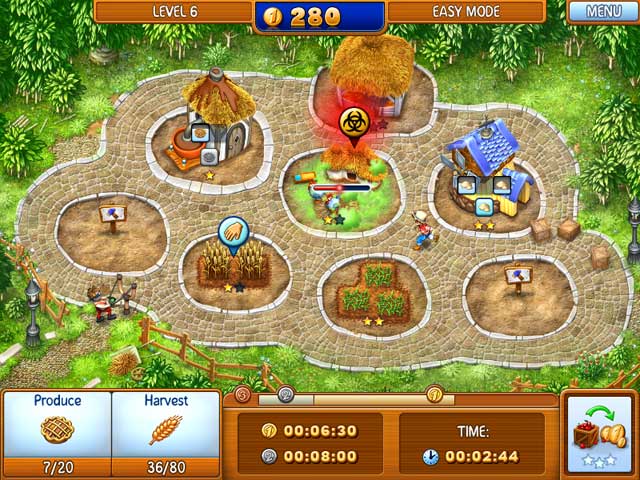 All you have to do in Green Ranch is pet the farm animals, gathering crops and turn them into products. We would say that Green Ranch does require a level of strategy as well as you are trying to complete a handful of tasks within a time limit. The tasks are nothing really fancy, most of them are producing a set amount of products – they are not overly-challenging either, but offer an acceptable level of challenge to turn the game into a clicking frenzy.
Occasionally, there will be invaders you have to get rid off, otherwise they will slowly destroy your stations with their poisoned cabbages? Prosto Games does include a nice addition here which is not usually seen in a farming game – power-ups! From bees to attack the invaders to supergirl mode, these power-ups are extremely useful in the never-ending busy moments. However, you are only allowed up to three power-ups each level so you have to choose which one to include wisely.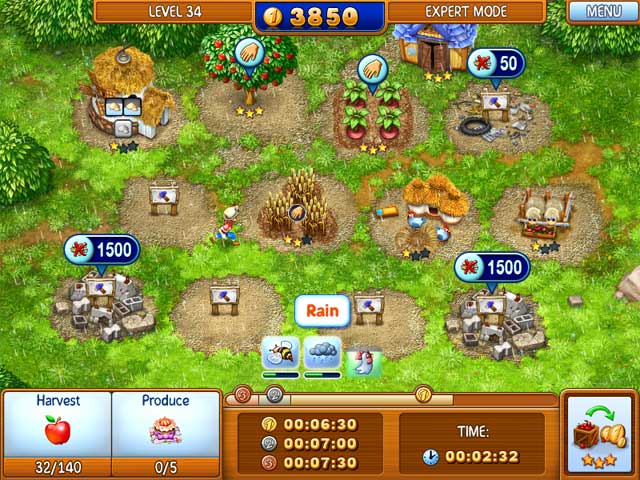 In this fifth installment of the fan-favorite Campgrounds series, Addie is in need of a vacation, but how could she leave her campgrounds lonely? She enlisted her trusted friend Tom to help lo over the campsites while she's away, but as a newbie, is Tom up to the task? all the previous games in […]
Whether it's fairy tale fantasy or medieval or Vikings or crime, the Time Management genre has gone through a wide range of themes – but very few have actually been set in a futuristic world. Faraway Planets takes you to the future when civilization is possible on another planet, when technology is so advanced and […]
General Flavius of Britons is up for a dangerous new journey! After ridding the land of Britons of the Filth in the first chapter, Flavius realized that he still needs to clear the source of the evil. Enter the Shadow Lands – the underworld for the dead souls of the Celts where the Filth has […]