INFO
Item Reviewed
Farmington Tales 2: Winter Crop
December 30, 2013
RELEASE DATE
December 17, 2013
If you are a fan of the previously released Tales of Lagoona 2, then you got to love this sequel of Farmington Tales. It is basically the farming version of Tales of Lagoona, with new theme, new story and new puzzles; there is a lot to enjoy!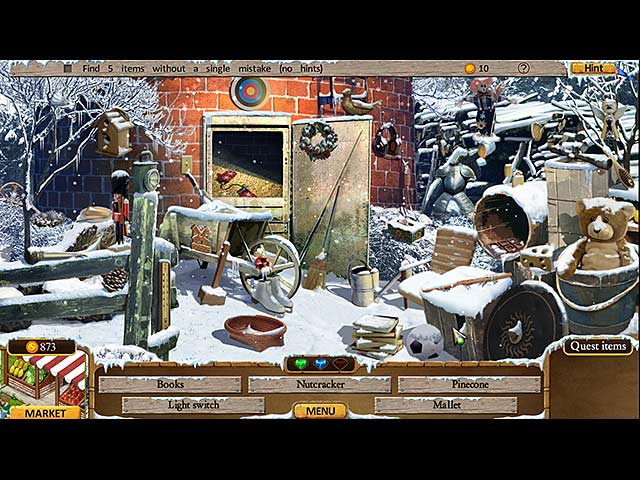 Winter Crop is similar to the first
Farmington Tales
 game but with winter settings. The game is still based around the restoring the farm plot which is definitely not that interesting, however, the developer has added some pretty fun side-stories to it, even a foe to beat which makes it all better.
The snowy environment in Winter Crop is pleasing to the eyes, graphics are clear and beautiful, items in HOG scenes are not too difficult to spot and the visual effects are not too fancy. The music is on the lively side but not being overly-exciting which fits the winter theme of the game well, there are even voice overs in this game and they are great most of the times.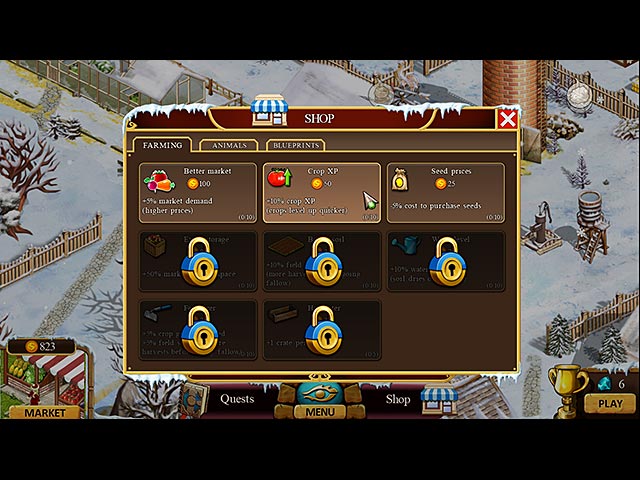 As we have come expected, the gameplay in Farmington 2 is a very creative one although very similar to other games by this developer. Search through a range of different Hidden Object scenes, sell items in the market to earn money, restore the farm, build and upgrade buildings, plant, harvest, feed and much more farm duties. Along the way, there is a bunch of puzzles to break the repetition; they are not the most unique ones but hey are fun to play. If you are worry that the game would be too short, please do not worry since there are tons of quests to complete, achievements to earn as well as replayable puzzles – Winter Crop is extremely long.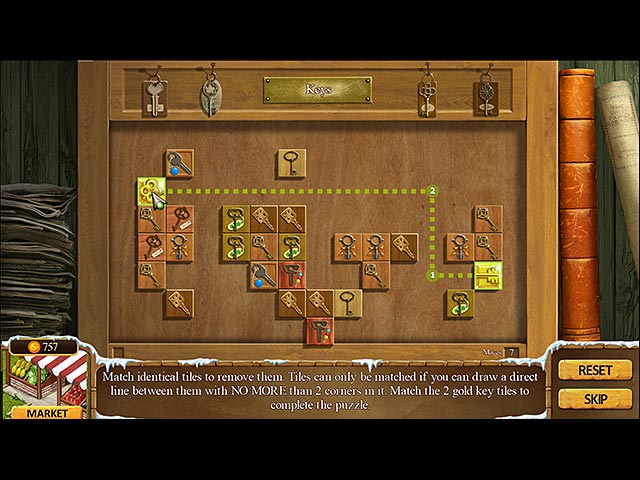 After a long hiatus, Iris and her innate ability to grow magical flowers are back in Magic Farm 3: The Ice Danger. This time, a cold breeze is sweeping over Iris' hometown and she must do everything in her power to save the town and its citizens from freezing. In an unexpected move, Meridian'93 revived […]
Big Fish Games teamed up with Boolat Games, the prolific developer behind favorites like Dreampath and Dark Cases for a new magical farming game for mobile. Decurse takes place on a sparkly island that is half-submerged in water. Can you reverse the curse and bring happiness back to the people of the island? Boolat Games first […]
Jill and Mike just landed a deal to broadcast their very own reality TV show! Help them garden around the world and boost their show ratings. At the same time, the couple is also expecting a baby in the near future. Can the show run smoothly or would a jealous rival try to sabotage the […]