INFO
Item Reviewed
Death at Cape Porto: A Dana Knightstone Novel Collector's Edition
December 4, 2013
RELEASE DATE
December 01, 2013
DEVELOPER
Boomzap Entertainment
FEATURES
Widescreen Support
Interactive Jump-Map
Voice Overs
Three Difficulty Settings
Diary
COLLECTORS EDITION
Exclusive Bonus Chapter
Integrated Strategy Guide
Wallpapers & Cutscenes
Concept Art & Soundtracks
Achievement & Collectibles
Once again, Miss Dana Knightstone has returned to Europe to write her new novel. Upon your arrival at a brand new hotel, you ghost visions started functioning. As with all the other Dana games, you have to conclude this tragic love triangle and turns tragedy into a happy ending!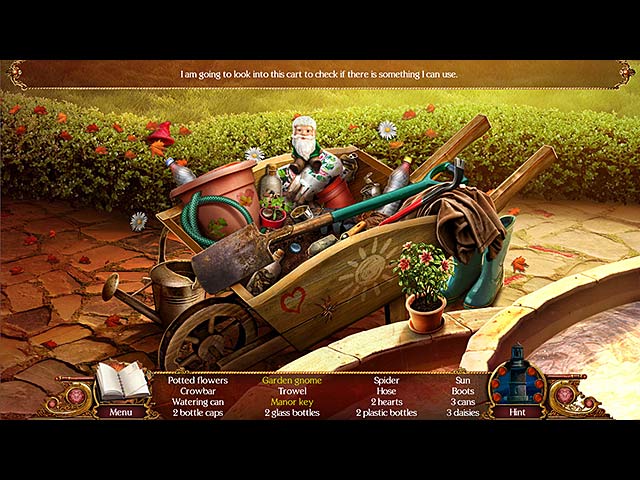 Even though the story has been done times and times in the previous Dana Knightstone games, it never gets tired. It is not very enthusiastic or action-paced but it is captivating and suspenseful enough for us to follow. Occasionally, you can also pop back in the past through your visions and put things right which is quite an interesting new concept to be introduced.
On the visuals side, the graphics are wonderful as we have come to expect, in fact, we admire the beautiful scenery in this sequel more than the previous ones. The atmosphere is very romantic supported by lovely composed background music. There is a nice balance between dark scenes and brighter ones, all of them are sharp and very detailed. The outdoor views look amazing while the indoor scenes look as stunning.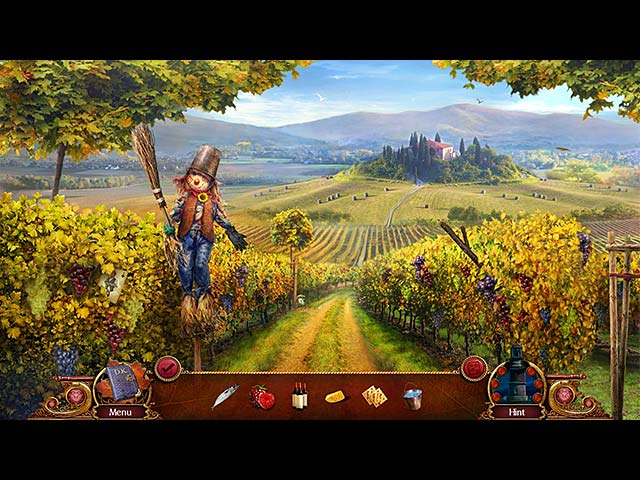 Death at Cape Porto has a nice, relaxed gameplay – if not too easy. There is nothing really special about it except the variety of the Hidden Object scenes. All of the Hidden Object scenes are highly interactive and the interactions are pretty creative, you do not have to search each scene more than once and almost all of the scenes are not messy junk-piles. The puzzles, are quite a let down. None of them are truly original and most of them are overly-simple, sometimes you can complete the puzzle in less than a minute. As a result, the length of the main game is extremely short – it should not take anybody longer than 3 hours, a lot shorter for fast players.
The Collector's Edition features are also not strong enough in comparison with other CE games. The Bonus Chapter is 30 minutes short despite its beautiful look and nice enough story. There are Collectibles and Achievements along with Strategy Guide, Wallpapers, Concept Art, Soundtracks and Cutscenes.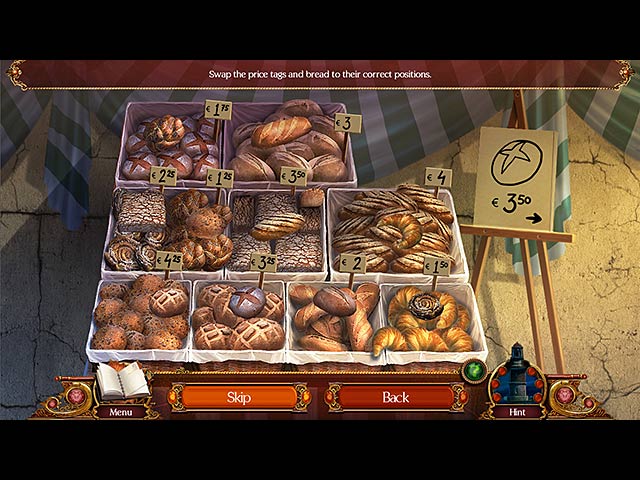 Boomzap is back! Yes, you read it right – Boomzap Entertainment, the once-prolific studio behind hidden object all-timers from Awakening to Dana Knightstone to Otherworld is back with a brand-new hidden object game. In Faircroft's Antiques: Treasures of Treffenburg, travel with Mia Faircroft to the beautiful Austrian city of Treffenburg as she embarks on her […]
Gamehouse Original Stories is back with a new Time Management sequel to the hit 80s TV sitcom of the same name. Guide Julie through a variety of exotic locations as she sets sail on the cruise of a lifetime from Los Angeles to Mexico! But what would happen when she has to deal with a […]
It has been six years since we got out last Sally's game. Now, Gamehouse has brought back this iconic Time Management and gave it a modern revamp. To the disappointment of long-time fans of the series, Sally's Salon: Beauty Secrets is very different from the Sally's games we were used to. Sally is now part […]