INFO
Item Reviewed
Christmas Stories: A Christmas Carol Collector's Edition
December 10, 2013
RELEASE DATE
December 06, 2013
FEATURES
Widescreen Support
Interactive Jump-Map
Voice Overs
Four Difficulty Settings
Diary
Animated Objects
COLLECTORS EDITION
Exclusive Bonus Chapter
Integrated Strategy Guide
Wallpapers & Screensavers
Concept Art & Soundtracks
Achievement & Collectibles
It is that time of the year again, where the air is filled with love and joy. Elephant Games has brought back our favorite Christmas Hidden Object franchise, as a follow-up to last year's amazing Nutcracker. But can Scrooge and his pals beat the nut-cracking soldier?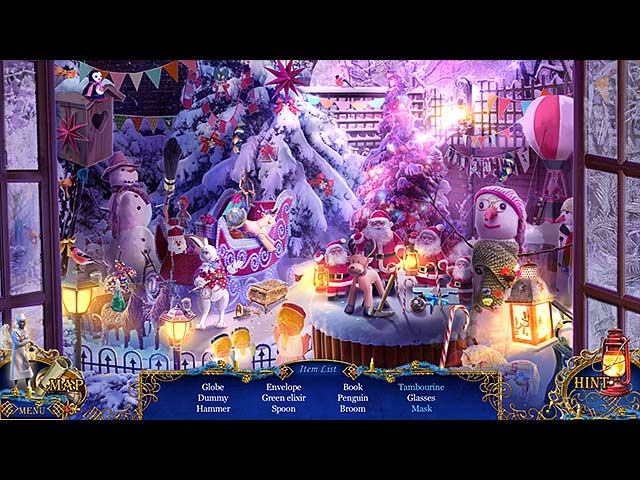 As the title of the game might suggest, Christmas Stories 2 is heavily based on the famous novel, "A Christmas Carol" although there are a few twists and turns. You have to travel back in the past, change Scrooge's history and change the man's fate once and for all. It is definitely an interesting concept even if it is not entirely unique; you will meet many characters who are associated with Mr. Scrooge, as well as the Evil Scrooge who always cause you troubles and the Good Scrooge who can help you animate objects!
The visual presentation is splendid as usual, the colors, the tones, the shades are perfectly balanced. All of the aspects in the scenes are extremely detailed and stunningly beautiful. The cutscenes are professionally created and are expertly voiced. The soundtracks are charming and fits the holiday theme of the game very well.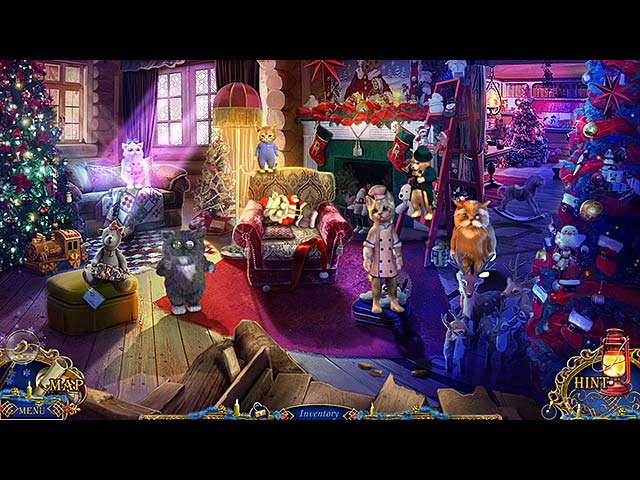 However, there are still bits and pieces for the team to work on as A Christmas Carol is certainly not the developer's best work. There is only one format of Hidden Object scenes, which is the basic, find items on the list type – while the scenes are lovely to explore and search through, some variety would be much appreciated. Moreover, the puzzles are not as creative as we have seen in some of the previous works; they are typical with tiny changes, and most of them are not very difficult. Finally, A Christmas Carol is too similar to the Nutcracker, both the locations and the gameplay – we really feel like we have played this before.
Anyways, Christmas Stories: A Christmas Carol has a nice, long main game and an equally entertaining Bonus Chapter. The Extras are plenty including fun achievements to earn and the hard-to-catch Morphing Penguins to collect.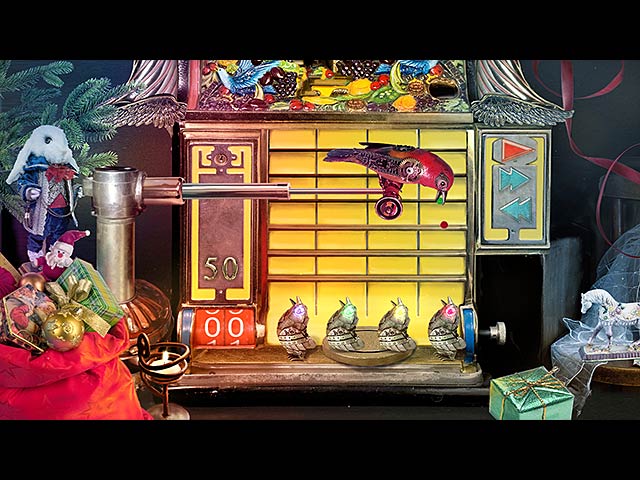 Christmas Stories- The Christmas Tree Forest will engage you in the unforgettable world of Haunted Hotel and put your skills to the test in thrilling hidden-object puzzles, fascinating locations, and uncovering the hotel's mystery that is robbing people of their years of life before it's too late. Will you be able to solve the puzzles […]
Solve challenging riddles, travel to odd locations, and uncover the secrets of the magical Halloween animals. Will you be able to solve Halloween Stories: The Neglected Dead's puzzles? You have a fantastic opportunity to learn about the surprises that the three world locations have in store for you. Neglected, a great puzzle adventure game from […]
In this detective adventure game from Elephant Games LLC, which was released on March 4, 2021, you can hunt for hidden things and solve puzzles and brain teasers.Your mission is to find unusual stuff in order to halt the murder. Can you solve the "Strange Investigations: Becoming" criminal case? Explore crime scenes, stop the perpetrator, […]