INFO
Item Reviewed
Campgrounds: The Endorus Expedition Collector's Edition
December 7, 2013
RELEASE DATE
November 29, 2013
DEVELOPER
Jumb-O-Fun Games
FEATURES
Widescreen Support
Relaxed Mode
Chain Tasks Assignment
COLLECTORS EDITION
Exclusive Challenge Levels
Integrated Strategy Guide
Concept Art
Achievement
As it comes to the end of the year, it can be concluded that there are only two non-HOG CE games that are being released this year, Royal Envoy: Campaign for the Crown and this Time Management/Builder sequel to 2012's hit Campgrounds.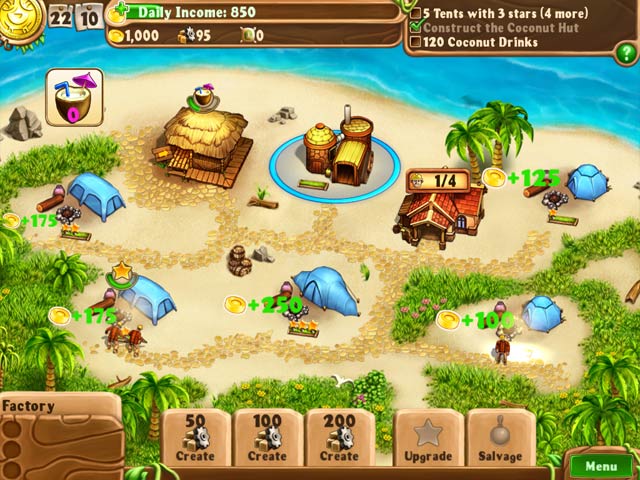 Unlike the first game, Campgrounds: The Endorus Expedition does not have an interesting story as in the first game. The cutscenes are comic-strips which are not impressive, they have no voice overs and the cartoons are childishly drawn. The presentation of the game is just fine, although the graphics are bright and colorful; they are really flat and the visual effects are quite simple. The music is okay, suits the game nicely but nothing to be excited about.
Campgrounds: The Endorus Expedition has a typical Builder gameplay but still enjoyable for players of all types. The game featured Relaxed/Untimed mode for beginners while playing the game in Timed mode can be very challenging to achieve gold medal. There are many buildings and houses to build in which you have to decided wisely which one to produce first in order to complete the tasks given.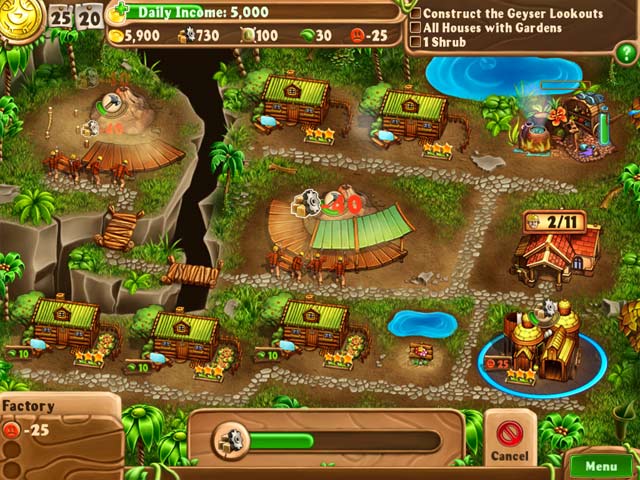 Strategy is the key in Campgrounds 2 as in later levels, one wrong step can lead to a forced restart. Anyways, the environment of the game varied every so often, from beach to mine so the game hardly gets boring. Similar to the previous game, the game is still based on Eco-Friendly theme. You can earn Eco-Points by building gardens and other decorations which form tasks in many levels.
As a Collector's Edition, Campgrounds: The Endorus Expedition is not really worthy of the extra price. There are only a Strategy Guide for the main game, Bonus Challenge levels and the Art Gallery.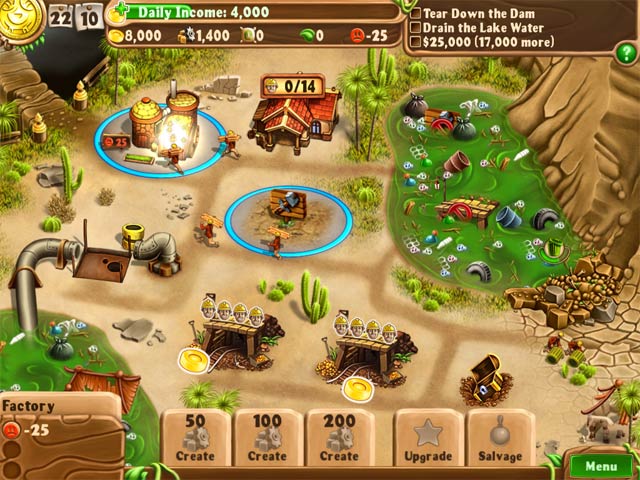 In this fifth installment of the fan-favorite Campgrounds series, Addie is in need of a vacation, but how could she leave her campgrounds lonely? She enlisted her trusted friend Tom to help lo over the campsites while she's away, but as a newbie, is Tom up to the task? all the previous games in […]
Whether it's fairy tale fantasy or medieval or Vikings or crime, the Time Management genre has gone through a wide range of themes – but very few have actually been set in a futuristic world. Faraway Planets takes you to the future when civilization is possible on another planet, when technology is so advanced and […]
General Flavius of Britons is up for a dangerous new journey! After ridding the land of Britons of the Filth in the first chapter, Flavius realized that he still needs to clear the source of the evil. Enter the Shadow Lands – the underworld for the dead souls of the Celts where the Filth has […]