INFO
Item Reviewed
Whispered Secrets: Into the Beyond Collector's Edition
November 18, 2013
RELEASE DATE
November 15, 2013
FEATURES
Widescreen Support
Interactive Jump-Map
Voice Overs
Three Difficulty Settings
Dragonfly Helper
Hidden Objects Vs. Match-3
COLLECTORS EDITION
Exclusive Bonus Chapter
Integrated Strategy Guide
Wallpapers & Screensavers
Concept Art & Soundtracks
Achievement & Collectibles
Your fiancée, Tim, an inventor has been kidnapped by a mad scientist from Tideville! Travel into another dimension and save your family before there is no time left!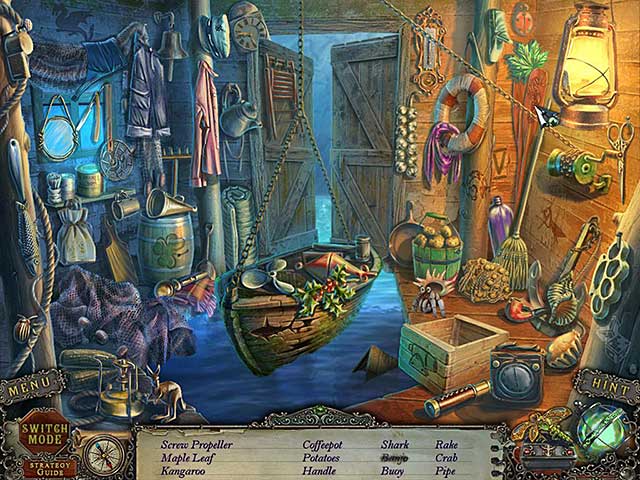 As a second game in the series, Into the Beyond has a similar objective of defeat the mad scientist as in the previous game except that the story in this game develops much faster and more fully. It is not only the town you get to visit, you can journey to different worlds beyond our own, even though this idea is not complete original, it is still interesting.
The art-style in this game reminds us pretty much of ERS Games. The scenes are hand-painted, good colors but not particularly sharp. Although a few scenes her and there are beautiful, they are nothing to write home about or to get specially excited for. The music again, is not bad but not world-shocking.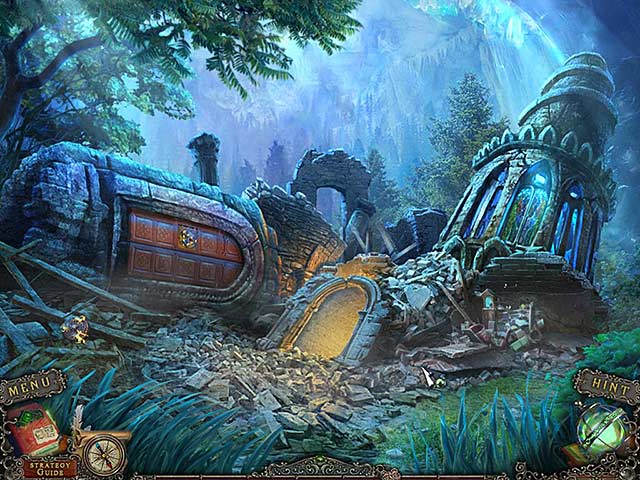 Whispered Secrets 2 is filled with a good balance between Hidden Object scenes and Puzzles. Same as in the previous game, you can switch between finding objects and Match 3 gameplay. The Hidden Object scenes are a little crowded but not too crowded that objects are impossible to find. The puzzles are not very creative or new, but they are fairly fun to solve.
Unfortunately, there is no sign of challenges in Whispered Secrets 2. The gameplay is dead-straight, very basic and very predictable. One nice touch though, is the dragonfly which can be used to remove toxic fumes from time to time. If you love collecting Collectibles, you will probably going to love this game for the fact that there are 164 mechanical, flying eyes to collect. We honestly do not know whether this is a good or bad thing, 2 or 3 collectibles per scene are bearable but 4 or 5? not so sure.
Anyway, Whispered Secrets: Into the Beyond does has a good length and an up to standard Bonus Chapter. Other bonus features are those that are expected, gallery items, achievements, soundtracks and strategy guide.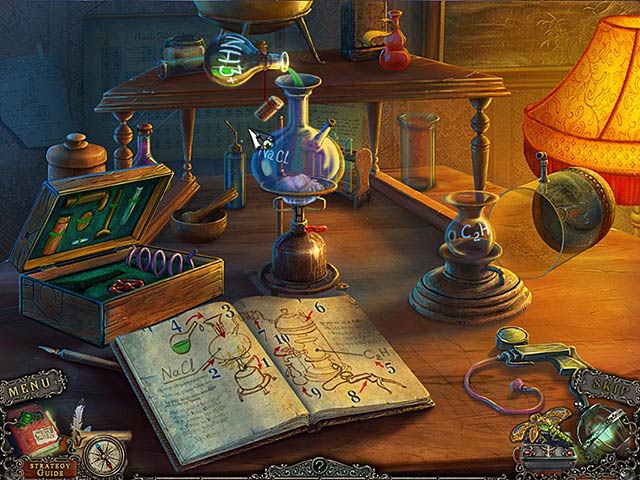 Greedfall, an expansive RPG by the French studio Spiders, offers players lush, opportunity-filled environments that are enhanced by a variety of customization options. Although a Greedfall sequel is in the works, Spiders does not intend to depart from that offering shortly, and the upcoming Steelrising is an action RPG instead, thus it will be […]
We've seen a lot of Daedalic's upcoming stealth adventure game gameplay. We've been waiting for further information about The Lord of the Rings: Gollum since it was ayed to 2022 at the start of 2021. Fortunately, developer Daedalic Entertainment is finally gearing up to iver this game into the hands of J.R.R. Tolkien enthusiasts after […]
Your friend is having trouble in these searching games because her grandma has gone missing, and she believes something bad has happened.To become a true Fairy Godmother, you must travel to various locations in this hidden object game. Various HOPs and mini-games will assist you in immersing yourself in the enchanting story of a fairytale […]