INFO
Item Reviewed
Secret Trails: Frozen Heart Collector's Edition
November 27, 2013
RELEASE DATE
November 24, 2013
DEVELOPER
Foxy Games Studio
FEATURES
Interactive Jump-Map
Voice Overs
Three Difficulty Settings
Diary
Magic Brush
COLLECTORS EDITION
Exclusive Bonus Chapter
Integrated Strategy Guide
Wallpapers
Concept Art & Soundtracks
Achievement & Collectibles
For those of you who are not familiar with Foxy Games, their previous game was Mystic Legacy: The Great Ring; released as a Standard Edition over a year ago. So basically, Secret Trails is the studio's first Collector's Edition offering, the looks are awesome but does it really worth the CE price tag?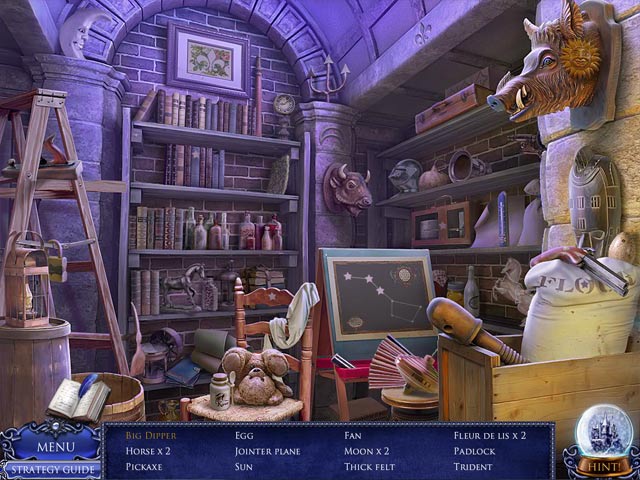 First off, Secret Trails has awesome graphics. The icy and snowy landscapes are extremely well-done with vibrant colors and beautiful sceneries. All the scenes are very attractive and detailed, what a treat to the eyes! It is a pity that this game does not support our widescreen monitors, it is the first CE game that does not fit our monitors in quite a long time.
Secret Trails looks amazing but does it play amazing as well? not so much. The game starts off showing great premise, you are visiting your sister, Emma – but once you arrived, she has been frozen and kidnapped by a strange man; guess what, you have to rescue her as the whole town is slowly covered by ice. The frozen town plot has been done and redone so many times, and the developers of Secret Trails shown no intention in trying to spice things up. As a result, the story remains pretty weak and unoriginal all the way through.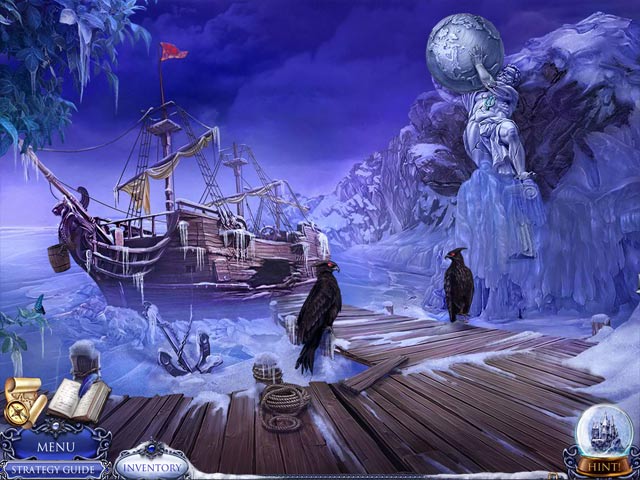 There is nothing fancy in the gameplay either. We could feel a little bit of Deja Vu like we have played this game before, as it is pretty similar to other titles with similar theme. However, in Secret Trails, you have a special Magic Brush which can be used to create ice animals, nice idea but it gets a bit tired after a while. Apart from that, the gameplay is predictable and simple. The Hidden Object scenes are easy and very typical, puzzles are nothing very challenging but some of them are big time wasters.
Furthermore, Secret Trails is also weak on the Extras section. There are Collectibles and  Achievements and other usual gallery stuff but you cannot replay mini-games or any of the searching scenes. Not to mention that the Bonus Chapter is extremely average as well. At least, the main game has a long length, so the SE price tag is still very worthy.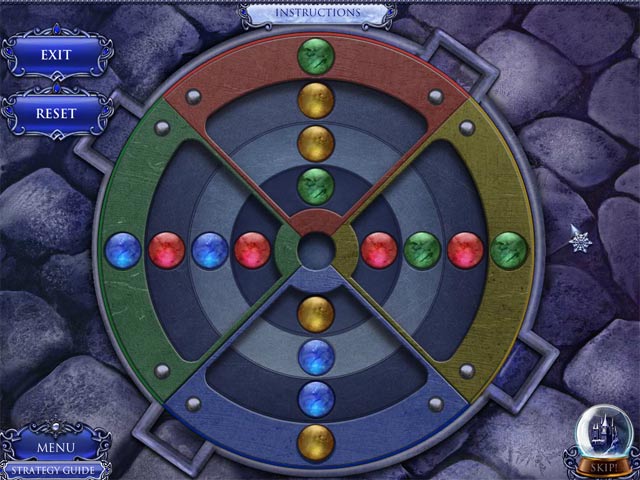 Greedfall, an expansive RPG by the French studio Spiders, offers players lush, opportunity-filled environments that are enhanced by a variety of customization options. Although a Greedfall sequel is in the works, Spiders does not intend to depart from that offering shortly, and the upcoming Steelrising is an action RPG instead, thus it will be […]
We've seen a lot of Daedalic's upcoming stealth adventure game gameplay. We've been waiting for further information about The Lord of the Rings: Gollum since it was ayed to 2022 at the start of 2021. Fortunately, developer Daedalic Entertainment is finally gearing up to iver this game into the hands of J.R.R. Tolkien enthusiasts after […]
Your friend is having trouble in these searching games because her grandma has gone missing, and she believes something bad has happened.To become a true Fairy Godmother, you must travel to various locations in this hidden object game. Various HOPs and mini-games will assist you in immersing yourself in the enchanting story of a fairytale […]