INFO
Item Reviewed
Revived Legends: Road of the Kings Collector's Edition
November 6, 2013
RELEASE DATE
November 03, 2013
FEATURES
Widescreen Support
Interactive Jump-Map
Voice Overs
Three Difficulty Modes
Diry
Two Animal Helpers
COLLECTORS EDITION
Exclusive Bonus Chapter
Integrated Strategy Guide
Wallpapers & Concept Art
Soundtracks & Cutscenes
Achievements & Collectibles
Replayable Mini-Games
When we saw the release of Revived Legends, we could not help but to compare it with Queen's Tales, which was just released two days before. Both games are similar in many ways, fantasy theme, magical creatures, colorful graphics for instance, but we found ourselves enjoying Revived Legends relatively more, here is why!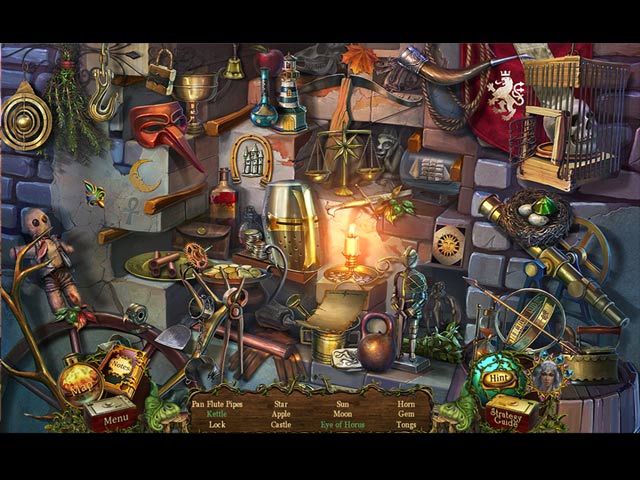 The visuals are extremely vivid, sharp quality graphics and vibrant colors; moreover, lot of the locations are very captivating and pleasing to the eyes. Not only that, the visual  effects are stunningly done and the animations and cutscenes are pretty impressive. The characters are well-designed, fantasy while not being too cute. The soundtracks of Revived Legends sound a little fairy-taleish, which reminded us of those from classic Disney tales.
In spite of the exciting, gorgeous cutscenes, Revived Legends started off with a little bit of a yawn. It is a story about a mysterious fog which blends the real world and the magical world together, you are a detective and you have to stop the villian behind this evil fog before it is too late! The main plot is just too uninspiring to appreciate, it gets better though as more of the story revealed. We feel like what really drive the players along is the urge of the players to explore new locations rather than to follow the storyline.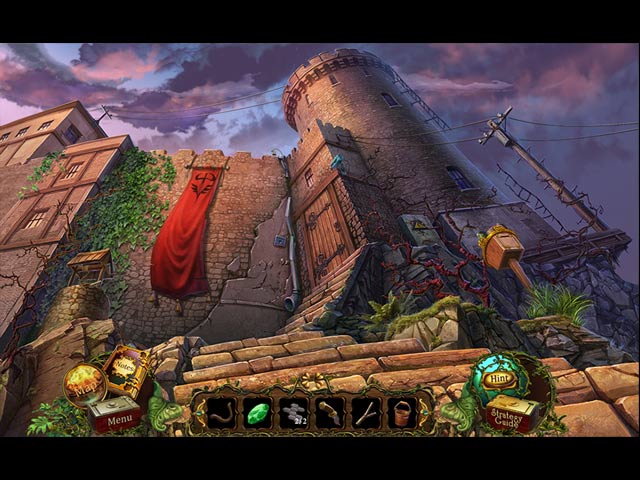 The gameplay in Revived Legends is fairly typical but it is surprisingly enjoyable. All main features standard except that you not only get one magical creature helper, you get two! One is a raccoon which can help you grab things and the other is a fire breathing dragon which obviously, sets fire as you desire. There is a nice balance between the number of HO scenes and the number of puzzles. Hidden Object scenes do look really nice although they are mostly junk-piles and there are no variations whatsoever. In contrast, the puzzles come in countless different types ranging from medium to difficult in difficulty.
The length of the main game is satisfying, 3 to 4 hours for players who are familiar with the genre plus another 45 minutes of Bonus Chapter which is basically an unnecessary continuation of the main game, both visited and new locations are featured. Other extras are those expected in modern Collector's Edition, including challenging Achievements and well-hidden Collectibles!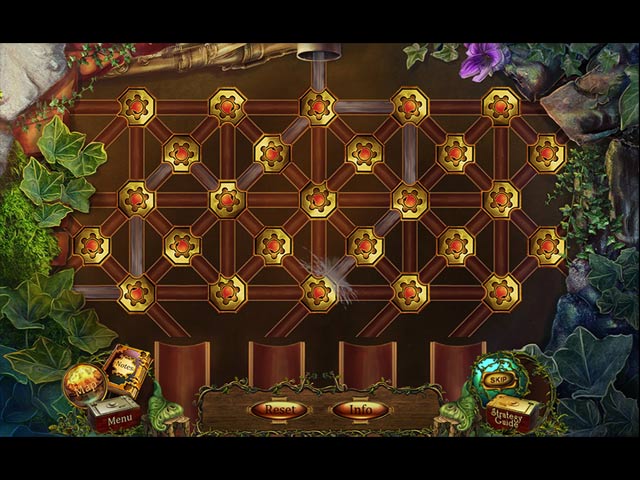 After almost three years of absence, Blam! Games is back in the HOPA scene again under a new name, Mecada Studios. Punished Talents: Dark Knowledge is the third game in this modern-day investigative series. This time, a serial murderer is on the loose at the prestigious university. Can you track him down before he claims another […]
Your brother's been kidnapped, and the criminal behind it has demanded that you investigate! Your only hope of saving your family is by tracking down the other kidnapping victims. Can you stop this mad criminal before it's too late? Find out in Punished Talents: Dark Knowledge this weekend! Screenshots taken by Jan Thomas
You and the fellow scientist nominees for the prestigious Pride of Humanity award are gathered together in a gorgeous European castle. The situation to a deadly turn when there appeared to be a serial murderer, knocking out the nominees one by one! With all the roads out from the castle being cut, can you survive […]