INFO
Item Reviewed
Punished Talents: Seven Muses Collector's Edition
November 20, 2013
RELEASE DATE
November 17, 2013
FEATURES
Widescreen Support
Interactive Jump-Map
Voice Overs
3 Difficulties + Custom Mode
Diary
Magnifying Glass
COLLECTORS EDITION
Exclusive Bonus Chapter
Integrated Strategy Guide
Wallpapers & Screensavers
Concept Art & Microscope
Soundtracks & Cutscenes
Achievements
Replayable Mini-Games
Who does not love a good mystery? Well, it is pretty rare to find a Hidden Object Adventure with a solid detective investigation plot, even harder for the plot to be completely unique. Punished Talents has an amazing plot, but what else?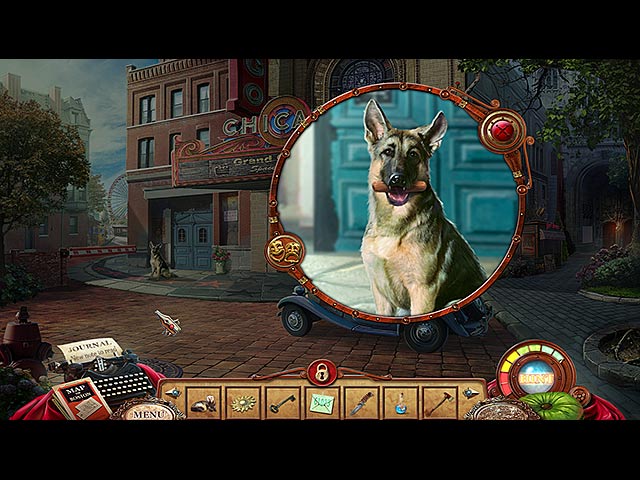 Russell Pollack, your husband is a famous crime novel writer with countless number of best-selling hits. There had been several murders in Boston recently, with each crime scene closely connected to the crime scene in one of your husband's books and all the evidences clearly pointed towards him. You have to track down the real killer and prove your husband innocence! As mentioned, Punished Talents has an awesome plot which is both exciting and captivating. Unlike some of the games, the story in this game never leaves you – there will be cutscene after cutscene of thrilling events to keep your heart racing. However, these cutscenes are not spectacularly action-packed in which they could have been, they are pretty low-key and simple.
Anyway, we do admire the artwork in Punished Talents. The setting in 1930s Boston is beautiful to look at, each scene is well-polished with details and the characters are very well-drawn. The music is also great, so are the voice-overs. In addition, Punished Events features some nice puzzles. Of course, not all of them are unique but even if they are not, they do offer some interesting twists. Also, a lot of them are very challenging to complete.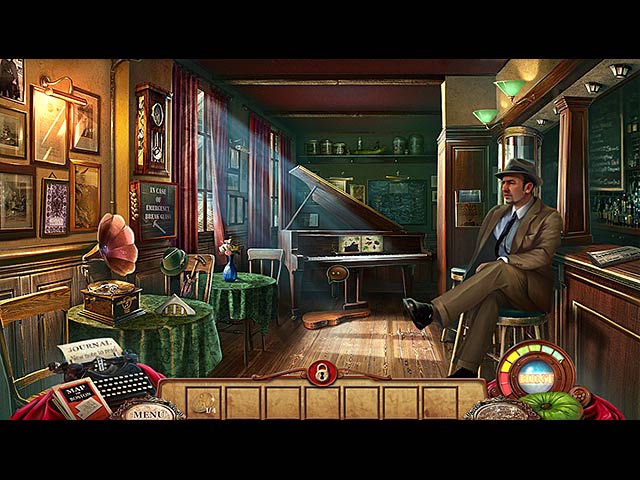 Now, to all the flaws. Punished Talents has a very simplistic gameplay with beyond the limit amount of backtracking. Therefore, all you really do in this game is just to follow the story, check the map, jump to places and complete tasks. It is pretty pointless having to work back and forth for such a long distance just to complete one tiny task. Furthermore, there are tons of Hidden Objects 'piles' to search through. It is nice that we only need to search each scene once but they all come in the same format, standard-list one with two or three interactions. They are mostly junk-piles which are very messy, not to mention that some objects are very tiny for the eyes.
Following the fairly abrupt ending, the Collector's Edition has a great, reasonable length Bonus Chapter even though the story is not as good as the main game. There are Achievements, 2 sets of Collectibles (one where you need to use the magnifying glass to search), Character bios and other usual gallery stuff.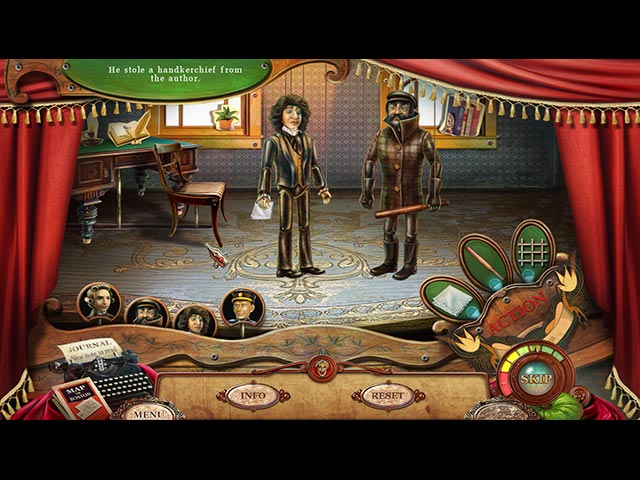 After almost three years of absence, Blam! Games is back in the HOPA scene again under a new name, Mecada Studios. Punished Talents: Dark Knowledge is the third game in this modern-day investigative series. This time, a serial murderer is on the loose at the prestigious university. Can you track him down before he claims another […]
Your brother's been kidnapped, and the criminal behind it has demanded that you investigate! Your only hope of saving your family is by tracking down the other kidnapping victims. Can you stop this mad criminal before it's too late? Find out in Punished Talents: Dark Knowledge this weekend! Screenshots taken by Jan Thomas
You and the fellow scientist nominees for the prestigious Pride of Humanity award are gathered together in a gorgeous European castle. The situation to a deadly turn when there appeared to be a serial murderer, knocking out the nominees one by one! With all the roads out from the castle being cut, can you survive […]