INFO
Item Reviewed
Grimville: The Gift of Darkness
November 25, 2013
RELEASE DATE
November 19, 2013
FEATURES
Widescreen Support
Two Difficulty Settings
Diary
Travel to Grimville and solve a murder mystery, at the same time, unravel the old legend of the Magic Tower in this latest production from Puppet Life, Grimville: The Gift of Darkness.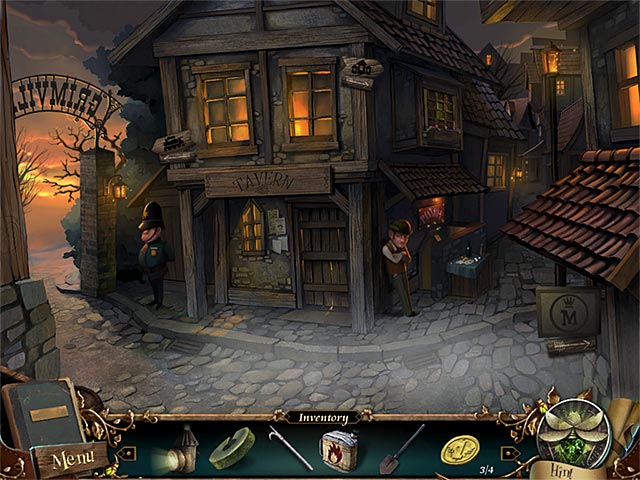 Grimville does not have the most interesting story ever, but the way that story is presented is very amusing. Although Grimville is a dark-themed game with murders, evils and dark forces; the experience is not that dark. You will have a chance to interact with many different characters with varied personalities; their dialogues are creatively written and contain a fair amount of humour. Also, one unique feature that Grimville seems to be most proud of is the option to choose the ending to the story. Every so often, there is a window pop-up asking you which choice would you made, one is basically the justice choice and the other one is the selfish one. It sounds easy in words but it is not that easy in the game to make a choice that does not benefit yourself, Grimville is a great evidence on how selfish humans can be.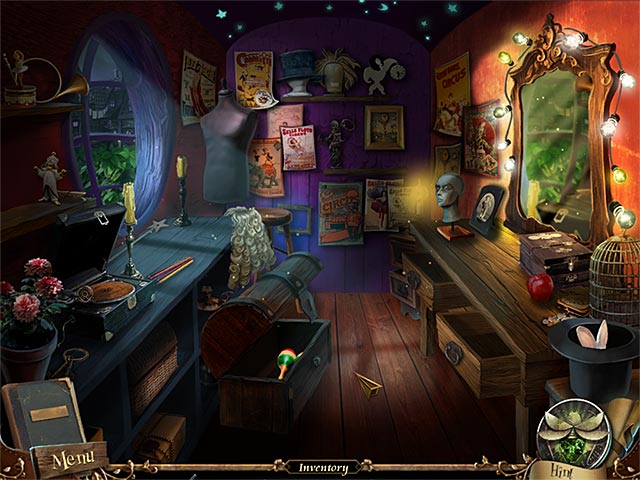 Grimville: The Gift of Darkness is also presented in nice and neat way, even though not very stunning or spectacular. The drawings are cartoonish but they are cute and admirable. There are no voice overs featured which could have been a great addition. The soundtracks are good enough at first but they really starting to get tired after a while.
Apart from the decision-making feature, Grimville has quite a straightforward gameplay. The tasks and interactions are mostly what we have seen before and the hidden object scenes are traditional. There is a map in Grimville but the fast travel feature is not included. Moreover, in spite of the fact that some puzzles are pretty unique, a lot of them are far too difficult and frustrating at times.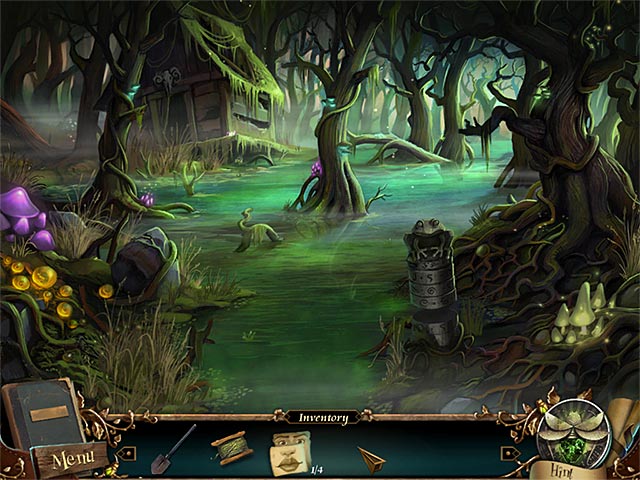 Alientrap's versatility in genres has already been demonstrated in games like Apotheon and Cryptark, which featured aesthetically unique perspectives on platforming and shooting, respectively. Users may expect to witness the results of the studio's work on Wytchwood, a new crafting and adventure game that will be released later this fall. Wytchwood immerses you in the […]
Over the years, the New Yankee series has gained quite a reputation among Time Management fans and built itself a loyal group of players. In this ninth installment, the series still has many tricks up its sleeves. When an evil spell bo plans to defeat the King and Queen and conquer Camelot, it is up […]
Here comes Domini Games with another twisted fairy tale. In Talesville, Little Red Riding Hood has been kidnapped, supposedly by the Big Bad Wolf. As the Fairy Godmother detective, it is your job not to leave any stones unturned. Is this just a simple ransom case or is there something underneath the cover? Following […]