INFO
Item Reviewed
Cursery: The Crooked Man and the Crooked Cat Collector's Edition
November 13, 2013
RELEASE DATE
November 10, 2013
FEATURES
Widescreen Support
Interactive Jump-Map
Voice Overs
Three Difficulty Settings
COLLECTORS EDITION
Exclusive Bonus Chapter
Integrated Strategy Guide
Wallpapers
Concept Art & Soundtracks
Achievement & Collectibles
Replayable Mini-Games
FOR iOS

For iPad

For iPhone
There was a crooked man, and he walked a crooked mile.
He found a crooked sixpence upon a crooked stile.
He bought a crooked cat, which caught a crooked mouse,
And they all lived together in a little crooked house.
Have you ever heard of this nursery rhyme? For how long has the writer of this popular rhyme left us wonder what does the Crooked Man looks like? Well, not anymore as Blue Tea Games has taken this famous rhyme, twisted it and as usual, make it dark and fancy.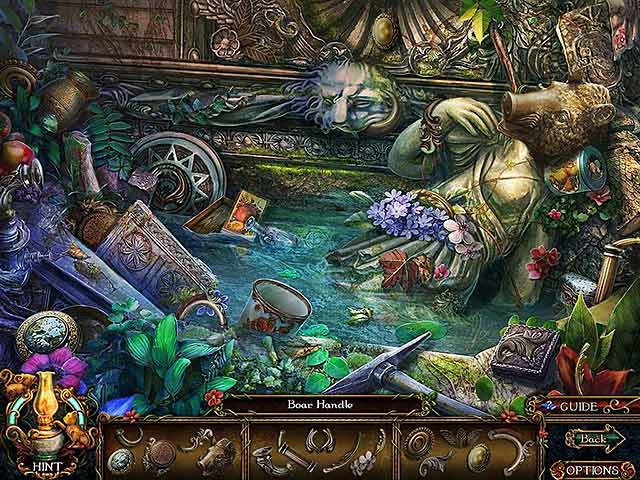 Blue Tea Games might not be the creators of Fragmented-Objects Scenes but their FROGs scenes are definitely one of the best! They have implemented this kind of object finding scenes into so many of their games including the best-selling Dark Parables series. Blue Tea Games is also famous for their stunning, amazing-looking graphics with gorgeous colors and details. Cursery does contain those values, filled with beautiful and attractive scenes – especially towards the end where the creativity is vividly presented through wonderful scenes. However, we feel like the graphics in Cursery is a little bit rough on the edges compared to the developer's previous works. The audio is stunning as well, it feels like we are living in a  dark side of Disney.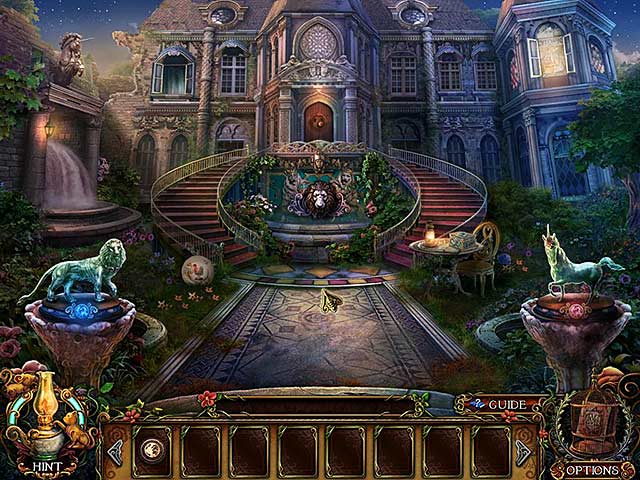 For those who thought that Cursery is a cute game for children, it is certainly not. Cursery is a very dark-themed fantasy game with dramatic, tragic story. The story develops well as you move through the game concluded by a considerably unexpected ending. There is no cute animal helper for you to dress up or puppies and kittens for you to rescue, Cursery is a pleasure for those adult gamers.
Many of the puzzles in Cursery are fresh while some are twisted versions of the well-known ones, all of them are extremely fun to play. Moreover, we are amused by the idea that the insturction of each puzzle is given as a rhyme, very clever! In spite of that, many of them are on repeat – you have to play variations of each type of puzzle about two to three times.
Cursery has a satisfying length, around 4 hours for faster players. The Bonus Chapter is about Humpty Dumpty, and it is kind of weak as the story is not really related to the main game and it is fairly thin.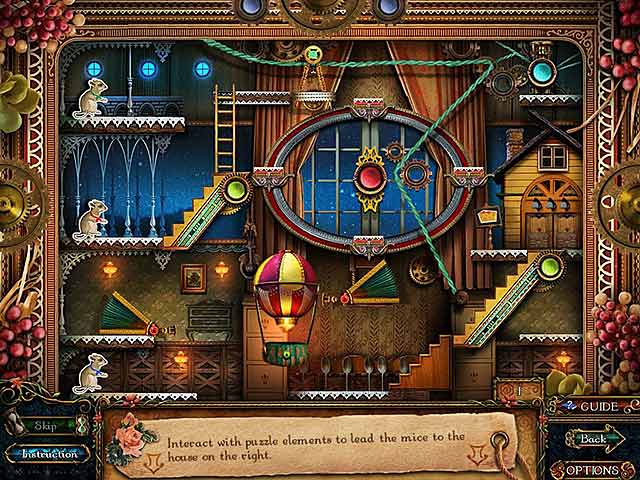 Two young art apprentices, Benno and Siegfried were searching for the forgotten Princess with a Duckling painting when they witnessed the princess stepped out of this cursed painting with their own eyes. With Siegfried missing, Benno reached out to you for your expertise and help. Discover the legendary tale of the Stained Princess of Cisneros […]
The chart-topping series Dark Parables continues with a new chapter in Portrait of the Stained Princess. Two art apprentices stumbled upon the painting "Princess with a Duckling" in an old abandoned castle. This painting is apparently haunted as a sighting of the princess herself is reported and one of the two young men that discovered […]
In Dark Parables: The Match Girl's Lost Paradise, the renewed detective is now off to a small island off the cost of Denmark to investigate a series off unexplainable fires. Are these incidents the work of the infamous Match Girl or are there secrets to be discovered? Blue Tea Games teamed up with Eipix Entertainment once […]