INFO
Item Reviewed
The Tiny Tale
October 9, 2013
RELEASE DATE
October 3, 2013
FEATURES
Widescreen Support
Relaxed Mode
Chain-Tasks Assignment
Spells
Customizable Character
FOR iOS

For iPad

For iPhone
From the studio behind famous Time Management series like King's Smith and Dragon Keeper, The Tiny Tale is the studio's first resource-management game. That does not mean that the team is not pro on the field, because The Tiny Tale is just so so good!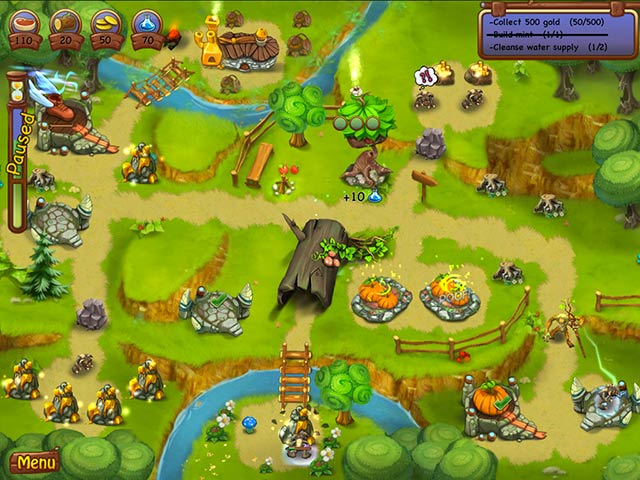 The Tiny Tale starts off with a promising story about a greedy wizard who stole the four elements and so, the kingdom fell into darkness. But at the end, it is just another 'save the kingdom' theme game. Anyway, The Tiny Tale does have some unique aspects such as the characters which luckily, are not vikings, workers, farmers and villagers but they are monsters, shamans and gremlins! They do move a little bit slow but that is not quite a concern since the gameplay is quite fast-paced.
The Tiny Tale features some weird graphics. 'Weird' in this case has a positive meaning as they are not only refreshing to look at, the mix of 3D elements really make the game more attractive and beautiful. The colors are bright and vivid, children will love the visuals as well as adults. The music is not repetitive and the sound effects are not annoying; as always, you can either leave them to play in the background or turn them off if you do not like them.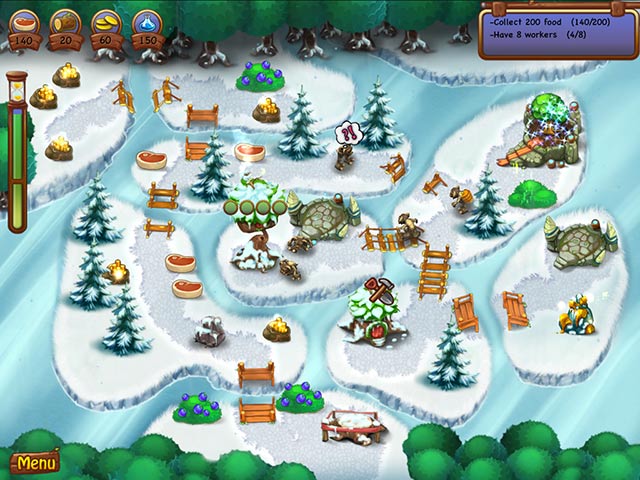 Even though The Tiny Tale might have some strange features, the gameplay follows the normal routine. You order your gremlin workers to collect resources, clear paths, harvest food, chop wood and so on… In addition to that, you also have the Shamans who can help you protect the workers and fight off the evil forces and creatures. There are tasks within levels, they are possible to complete while not being too easy. Furthermore, you can also collect Flowers during the level to decorate and arm the Gremlin. Not only that you can buy stuff for him, you can rotate  and view him in 360 degree, a very nice touch!
The game is consists of 40 levels in which we wish it would be longer. These 40 levels are ranked in the order of difficulty, as the game progresses, the level gets harder and harder. It is quite a compulsory thing for you to plan ahead at the beginning of each level as the game missed the option of restarting the level when needed.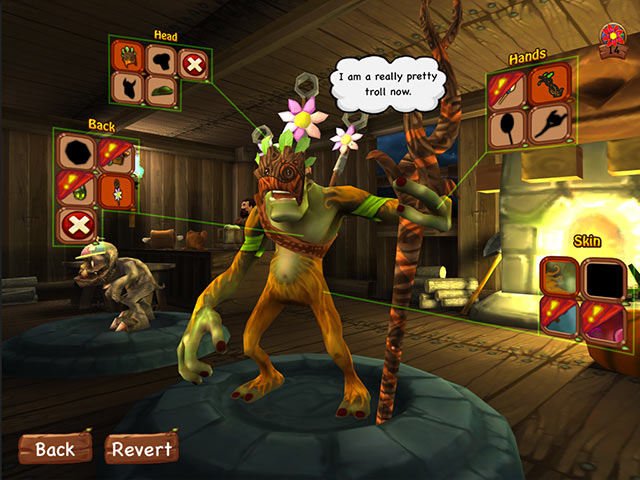 In this fifth installment of the fan-favorite Campgrounds series, Addie is in need of a vacation, but how could she leave her campgrounds lonely? She enlisted her trusted friend Tom to help lo over the campsites while she's away, but as a newbie, is Tom up to the task? all the previous games in […]
Whether it's fairy tale fantasy or medieval or Vikings or crime, the Time Management genre has gone through a wide range of themes – but very few have actually been set in a futuristic world. Faraway Planets takes you to the future when civilization is possible on another planet, when technology is so advanced and […]
General Flavius of Britons is up for a dangerous new journey! After ridding the land of Britons of the Filth in the first chapter, Flavius realized that he still needs to clear the source of the evil. Enter the Shadow Lands – the underworld for the dead souls of the Celts where the Filth has […]