INFO
Item Reviewed
The Happy Hereafter
October 21, 2013
RELEASE DATE
October 17, 2013
DEVELOPER
Alawar Entertainment
Mirball Games
Just in time for this year's Halloween, Alawar has released a new spooky Strategy/Sim title – The Happy Hereafter. In this game, you have to help the souls build a happy afterlife and create a Heaven in the underworld!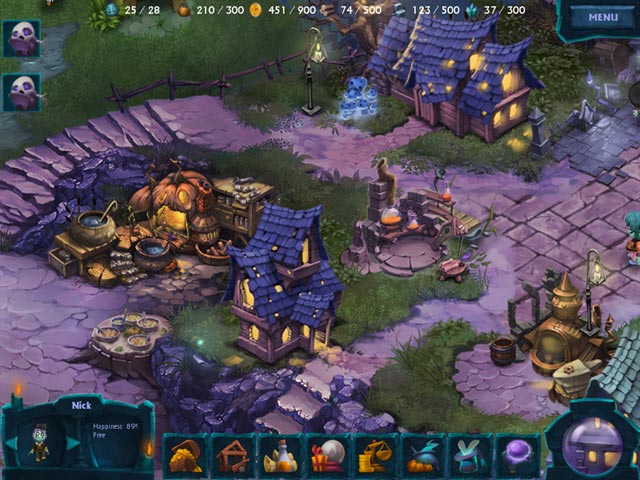 The Happy Hereafter is nothing really different from the usual Strategy/Sim games, Virtual Villagers alike. You have to assign tasks to your workers, build houses and machines, manage resources, make potions, trade and so on. What makes The Happy Hereafter stands out though, is the Halloween theme.
The visual design is weird but looks beautiful in its own way. The landscape looks pupleish and a little gloomy, but not so dark that will blind your eyes. The graphics are clear and the 3D artwork is pure greatness. The characters look funny and funky, however, unlike some other games – each character does not has its own ability, skill and you cannot train them. The soundtracks are on the upbeat side but suit the game surprisingly well.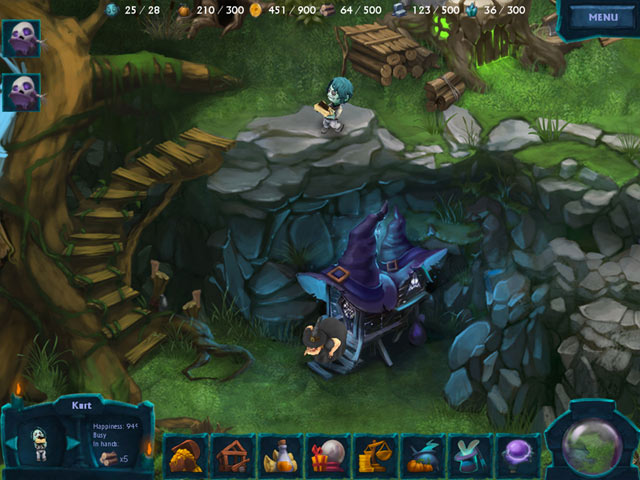 The landscape in The Happy Hereafter is also expertly designed, full of interesting areas to discover. We would be super grateful if the areas in the game are easier to explore. As for now, you actually have to click and drag your mouse around to explore – it is fine for the first half an hour or so but it gets quite painful after a while.
Unfortunately, The Happy Hereafter fails a little on the task system. Most of the time you are being told what to do, the game even tells you what to do next if you left the Hint on. Many advanced players would definitely feel that the amount of hand-holding is beyond control. Even though the tasks are nicely thoughout, you cannot actually complete them before they appear on the left hand side of the screen. So basically, you have to follow every steps that the game tells you to do and one step out of the box might require some replay.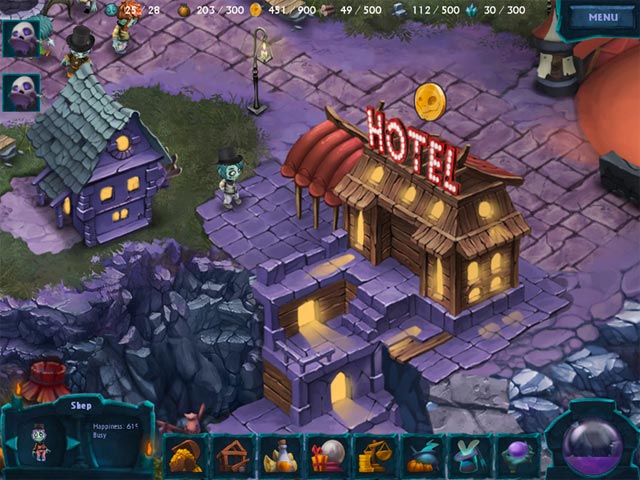 Over the years, the New Yankee series has gained quite a reputation among Time Management fans and built itself a loyal group of players. In this ninth installment, the series still has many tricks up its sleeves. When an evil spell bo plans to defeat the King and Queen and conquer Camelot, it is up […]
Claire always aspires to be a famous master chef, and her dream has a chance of becoming true this time. Join Claire on her cross-country adventure as she opens food trucks, serving icious dishes to the masses. Can you help her survive the chaos of running restaurants in Claire's Cruisin' Cafe? Is 2020 the resurgence […]
Join Ashley and Scott as they co their way across cuisines with the dream of launching their own successful eatery. GameOn Production presents a brand-new Time Management game sets in the world of food and icacy! Baking Bustle joins GameOn Production's growing portfolio of Time Management games, which consists of quality hits like Rescue Team […]