INFO
Item Reviewed
Tales of Lagoona 2: Peril at Poseidon Park
October 11, 2013
RELEASE DATE
October 8, 2013
FEATURES
Widescreen Support
Voice Overs
Achievements & Collectibles
Wallpapers & Screensavers
Soundtracks
This past few years, Hidden Object Adventure games are flooding the market. Some might think that there is no place for a classic Hidden Object game to stand out; Tales of Lagoona 2: Peril at Poseidon Park proves this wrong!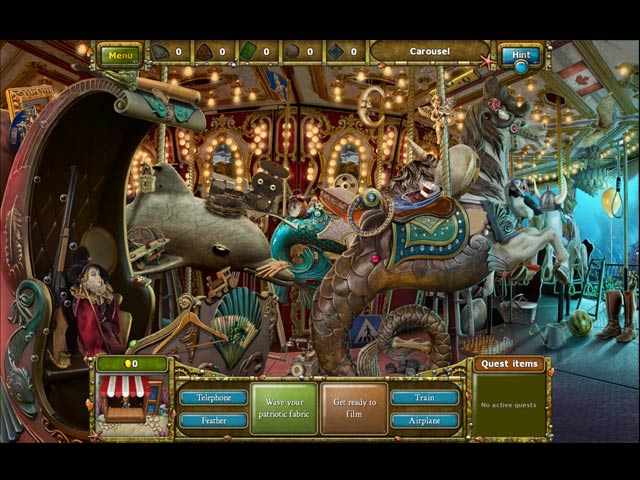 Tales of Lagoona 2: Peril at Poseidon Park is like a life-saver for the straight Hidden Object game genre, when people are starting to lose interest in classic HOGs and complain about the same-old; Tales of Lagoona 2 brings in so much creativity in the amount close to unbelievable. Despite the similar undersea theme of the game, Poseidon Park has nothing to do with Tales of Lagoona: Orphans of the Ocean, in fact, the two games are very different.
Tales of Lagoona 2: Peril at Poseidon Park tells a story you expected to find in a Time Management game or those Hidden Objects from Playrix; your family's amusement park "Poseidon Park' is about to shut down due to an order from the evil town mayor, you have to do everything to get the park back in shape and back to business. Yes, the main plot is not that interesting but the conversation that the characters have with each other are quite fun to read, some are humorous and very enjoyable.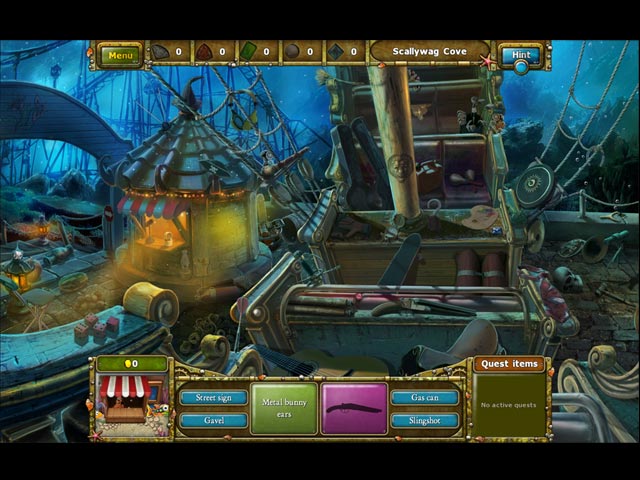 In terms of the presentation, Tales of Lagoona 2 might not belong to the top-shelf but it is certainly very solid. The graphics are nice in a way, beautiful and very detailed but are not extremely colorful. The music is relaxing and fits the undersea environment quite nicely.
Tales of Lagoona 2: Peril at Poseidon Park is a straight Hidden Object game, based on the typical concept of finding objects in the scene and sell them in the market, earn money and buy upgrades. However, the developer offers us much more than just that. The Hidden Object scenes are very innovative, with not just s standard list of items across the bottom of the screen but some items come in clues, fragments or silhouettes – all in one scene! In each scene, you can collect bonus Food items, Rainbow Fish which will give you hint as well as Gems to unlock bonus Puzzle mini-games. These mini-games are mostly time-consuming but they are extremely entertaining and somewhat original, a remarkable number of them are actually way better than some of the puzzles we have seen in HOPAs these days.
What is great about Tales of Lagoona 2 is that there is so much stuff to do that it does not really feel like a tad, old boring Hidden Object game. Apart from decorating your park, there are quests to be completed and Bonus Goals to be enjoyed. Surprisingly, regardless of the game being just a Standard Edition; it contains every type of Extras like Soundtracks, Wallpapers, Screen Savers, Achivements and replayable Mini-Games.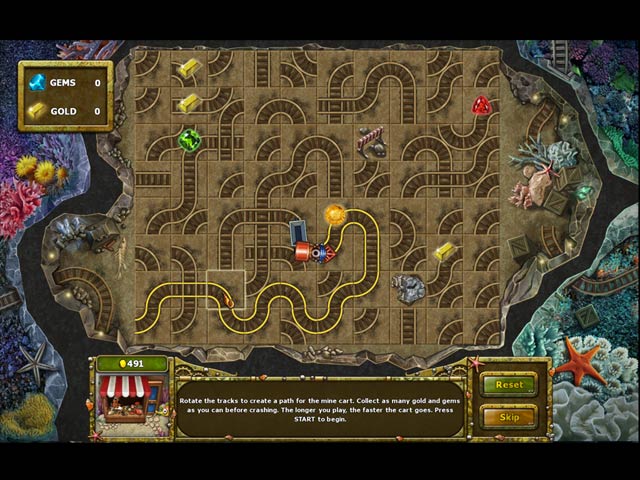 The first Runefall game was one of my favorite Match 3 games of all-time for multiple reasons. It gave the much-familiar Match 3 genre a creative spin, it was visually and audibly pleasing, and most importantly, it was wildly entertaining. Fans around the world waited four years for this sequel, The Rivermoor gang is back […]
At this point, Playcademy can probably be crowned the king of premium Match 3 games and they are back with another new title! SpelunKing: The Mine Match takes you on an exploration underground as you try to find your grandpa's lost items and gemstones in order to help rebuild the town of Farnsbury. In the […]
Almost two years after the first Matchventures game made a big splash on the PC Match 3 scene, Playcademy is back with the long-awaited sequel. Take another journey down the Cliffmont Castle as you help Finley the Leprechaun fortify the castle against the evil Dragon Master Dragor. MatchVentures 2 follows the formula previously presented in Playcademy's previous […]