INFO
Item Reviewed
Spooky Bonus
October 31, 2013
RELEASE DATE
October 22, 2013
DEVELOPER
Grey Alien Games
Even though Spooky Bonus has a Halloween theme running through the game, it is not a creepy game. The atmosphere is quite cheery despite the Halloween elements and decorations – it is nice in a way as small kids can also enjoy the game. The presentation is solid, graphics are colorful, beautiful and clear. There are no voice overs but that does not matter since there are barely any dialogues. The music is good, very soothing but not boring – the sound effects are great, we love the exciting sound effects whenever we match a bonus tile!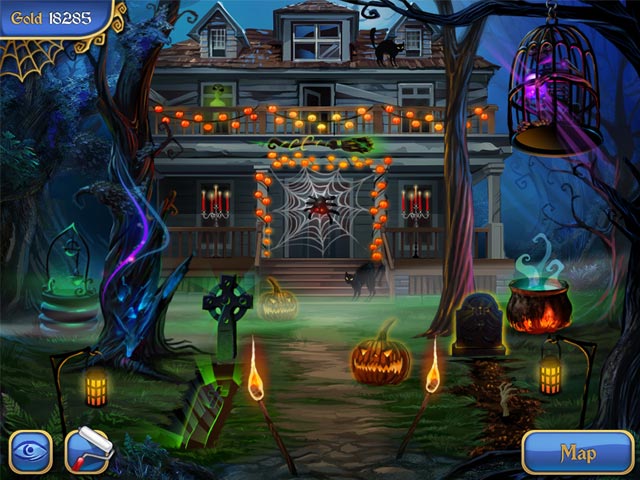 Spooky Bonus is not a revolutionary game since it does break outside the typical rules of a Match 3 game. Board after board, earn coins, decorate your house and unlock more power-ups and bonus tiles. What is different about Spooky Bonus is of course the game's Halloween feel and the Halloween elements the developer smartly implemented into the game.
The tiles come in all sorts of Halloween items from Witch's Hat, Voodoo Doll, Pandora Book to Skulls and Eyeball. Even the bonus tiles are Halloween-related, Silver Bullet, Cemetery Cross, Pumpkin and more; each bonus tile is quite unique and fun to play with. In each level of Match 3, you need to complete the given tasks within the time limit (or play as long as you want if you uncheck the Timed box at the start of each level!).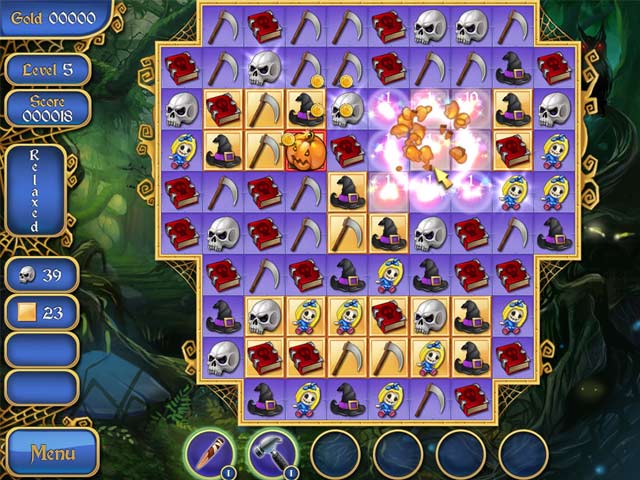 If you are looking for some challenges or variations, you might want to look elsewhere. Spooky Bonus is an extremely standard Match 3 game, the levels are pretty relaxing and are more time-consuming than challenging. There are no mini-games to spice things up, in spite of that, Spooky Bonus is not boring.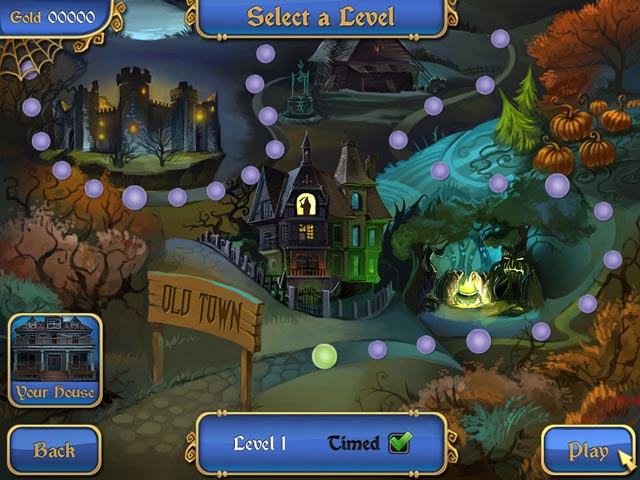 Over the last few years, the Jewel Match series has built itself quite a reputation, consistently ivering entertaining and addicting puzzle games from Match 3 to solitaire. Jewel Match Solitaire: Atlantis is the latest thematic spin-off from the brand's solitaire game . Following the successful Jewel Match Solitaire: L'Amour and Jewel Match Solitaire: Winterscapes, this […]
Bella's family used to be a reputable English family, until her brother gambled off the family's fortune. Now, with the money's gone, her parents have arranged her a rich husband, Mr. Bleakley. Help Bella find true and restore her family's reputation as she travels through London, Brighton and Bath. Regency Solitaire is a one-up one-down type of […]