INFO
Item Reviewed
Questerium: Sinister Trinity
October 4, 2013
RELEASE DATE
October 1, 2013
FEATURES
Widescreen Support
Interactive Jump-Map
Voice Overs
4 Difficulty Modes
Diary & Shop
Achievements & Collectibles
FOR iOS

For iPad

For iPhone
Questerium: Sinister Trinity was released as a Soft-Release on Big Fish Games right at the start of October. Normally, soft-releases are games of weaker quality or pretty average games. It is surely a surprise to see Questerium: Sinister Trinity being released as a Soft-Release, since it can easily be a solid Collector's Edition!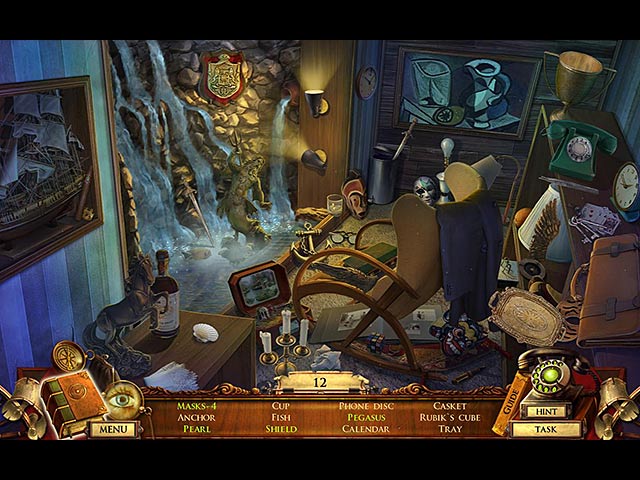 Questerium is a SE game that plays like a CE, it is developed by URSE Games – the team behind Mystery Heritage, out last year. Every aspects of the game is pretty solid except from the story. Questerium tells a story of a mad scientist who carried out a strange experiment and the whole town is in danger. There is nothing we have never heard before here and so, the plot is not very interesting. There are 4 characters in the game, but only two of them are actually important to the story. These characters are being portrayed by live actors, they did quite a good job but some animations are strangely slow and sometimes, laughable.
The graphics in Questerium are great, very detailed and all the locations look really polished. They might not be off the top-shelf but they are certainly beautiful to look at with good range of colors and shades. The music is again. nothing spectacular but still, of a good quality.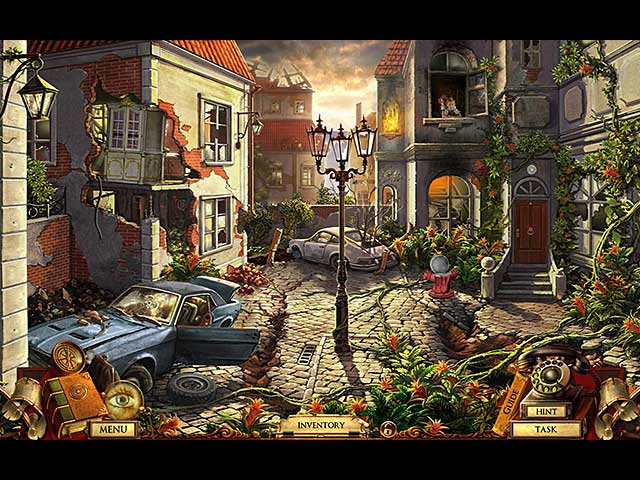 The gameplay in Questerium: Sinister Trinity is very straightforward even in the hardest difficulty of the four offered. There is also a useful interactive fast travel map to help guide you as well as a journal to keep track of the story. In many scenes, there are secret locations which contain bank notes and coins for you to spend at the shop to decorate your garden; these locations are not marked or highlighted so they are quite difficult to find but this feature does add some challenges to the game.
The Hidden Object scenes are expertly done with tons of interactive items. Plus, you have to visit most of the scenes only once! The puzzles, they are not really original but about half of them are challenging to solve while another half are pretty easy.
The thing that makes Questerium: Sinister Trinity so stands out among other SE titles is that it contains many Extras which some Collector's Editions do not even have! Apart from the garden mentioned where you can collect money to buy decorations, you also have a bunch of interesting Achievement as well as 15 Collectibles. As for the length of the game, 3.5 hours of entertainment is definitely worth the money.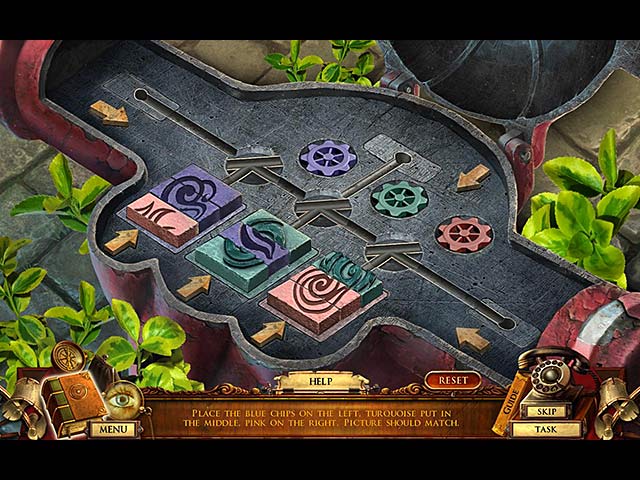 Ever wished you could experience life on Mars as a Lara Croft-like character? iver Us Mars by KeeN Interactive will suit you perfectly if you answer emphatically yes to that question. We are aware of this since we recently had the chance to play the sci-adventure game firsthand as part of a preview session, during which […]
The Entropy Centre was shown by up-and-coming creator Stubby Games and publisher Playstack at the Future Games Showcase in June, and it immediately attracted our interest. On the one hand, it seemed to flaunt its Portal inspiration openly, which drew us in right away. On the other hand, its premise as a puzzle game sounded […]
We were rather enad by Exoprimal when we first saw it and witnessed some of its dino-slaying activity. In contrast to Aliens: Fireteam Elite, although occasionally dispatching hordes of Xenomorphs is exciting, we never thought it would blow us away or even have us spellbound for hours on end. That impression, however, drastically altered when […]