INFO
Item Reviewed
Otherworld: Shades of Fall Collector's Edition
October 18, 2013
RELEASE DATE
October 17, 2013
DEVELOPER
Boomzap Entertainment
FEATURES
Widescreen Support
Interactive Jump-Map
Voice Overs
Three Difficulty Settings
The Sight
COLLECTORS EDITION
Exclusive Bonus Chapter
Integrated Strategy Guide
Wallpapers & Cutscenes
Concept Art & Soundtracks
Replayable Mini-Games
Achievements & Collectibles
FOR iOS

For iPad

For iPhone
For the third time now, we are immersed in the beautiful world of Otherworld. Spring and Summer have passed, now it's time for Fall! In this third Otherworld game, Boomzap continues to deliver  us with a continuation of Fiona's journey, except this time Fiona is being turned into stone by The Shade and his gang. You, along with the Storm Cat has to find the missing pieces of the Perpetual Prison, a device that the Shade once trapped inside it.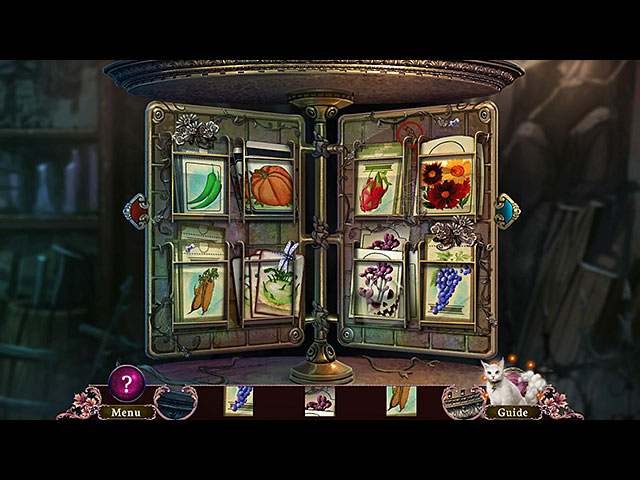 Although the task of finding missing artifact pieces has been used numerous times, even in Omens of Summer but we still find the story in Shades of Fall to be very captivating. There are a lot of varied characters for you to meet and interact, both human and inhuman. Each character is neatly created and their voice overs suit their character and are easy to follow. This leads us to the music, the soundtracks of Otherworld 3 are as usual, very relaxing. The ambiance sounds are pleasant and the sound effects are as great.
As we have come to expect from Otherworld games, in fact, any Boomzap games – Otherworld: Shades of Fall has some amazing artwork! Unfortunately, even though many scenes in this game are still stunningly beautiful with great amount of attention and details; the visuals are not as 'WOW' as in the previous two games. It feels like Shades of Fall lacks some of the charm that makes the series so popular.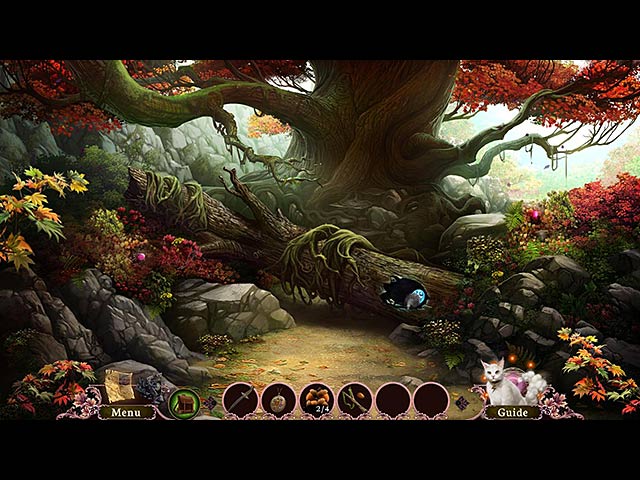 The pace of the gameplay is quite slow relative to its previous installments. Despite that, we enjoy playing Shades of Fall a lot. We love the creativity which seem to be hidden here and there in the game. The Hidden Object scenes are so refreshing, they come in many different types from Matching, Fragments, List,  Silhouettes, I-Spy and more. Even in the super-standard list type, half or more items you need to find are either interactive or hidden from sight. In addition, the puzzles are equally imaginative. Otherworld 3 has a nice balance between difficult and easy puzzles, all of them are very entertaining.
Otherworld: Shades of Fall comes with two new features that Omens of Summer lacked. First is the full-featured interactive jump-map and the second is the Clues Inventory which stores all your clues needed for puzzles. It also has 60 Fay Dragons to collect, 20 Achivements as well as replayable mini-games, cutscenes, strategy guide, wallpapers, concept art and soundtracks in the Collector's Edition. For faster players, the main game should last around 3 and a half to 4 hours while the Bonus Chapter which is comparatively weak should be about 40 minutes.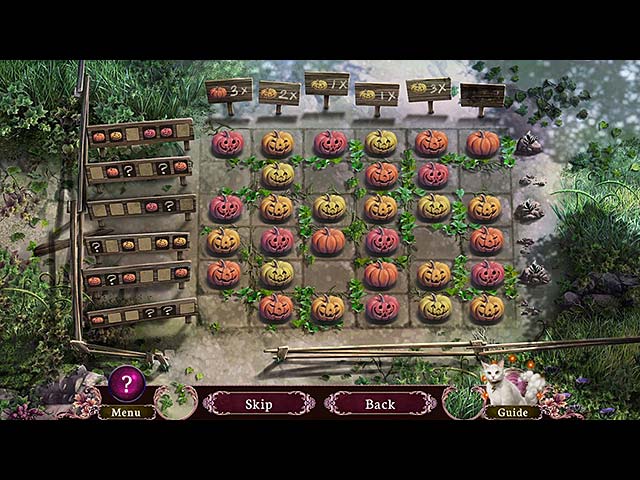 Boomzap is back! Yes, you read it right – Boomzap Entertainment, the once-prolific studio behind hidden object all-timers from Awakening to Dana Knightstone to Otherworld is back with a brand-new hidden object game. In Faircroft's Antiques: Treasures of Treffenburg, travel with Mia Faircroft to the beautiful Austrian city of Treffenburg as she embarks on her […]
Gamehouse Original Stories is back with a new Time Management sequel to the hit 80s TV sitcom of the same name. Guide Julie through a variety of exotic locations as she sets sail on the cruise of a lifetime from Los Angeles to Mexico! But what would happen when she has to deal with a […]
It has been six years since we got out last Sally's game. Now, Gamehouse has brought back this iconic Time Management and gave it a modern revamp. To the disappointment of long-time fans of the series, Sally's Salon: Beauty Secrets is very different from the Sally's games we were used to. Sally is now part […]