INFO
Item Reviewed
Midnight Mysteries: Witches of Abraham Collector's Edition
October 2, 2013
RELEASE DATE
September 27, 2013
FEATURES
Widescreen Support
Voice Overs
Three Difficulty Modes
Diary
COLLECTORS EDITION
Exclusive Bonus Chapter
Integrated Strategy Guide
Wallpapers & Screensavers
Concept Art & Characters
Achievements & Collectibles
Unlimited HOS Mode
FOR iOS

For iPad

For iPhone
The 16th President of the United States, Abraham Lincoln has come to visit you. Travel back in time, follow his clues and find the treasure of the Knights of the Golden Circle before his enemies do! Once again, Midnight Mysteries will take you back on an interesting time journey, but this time – might not be as thrilling as before.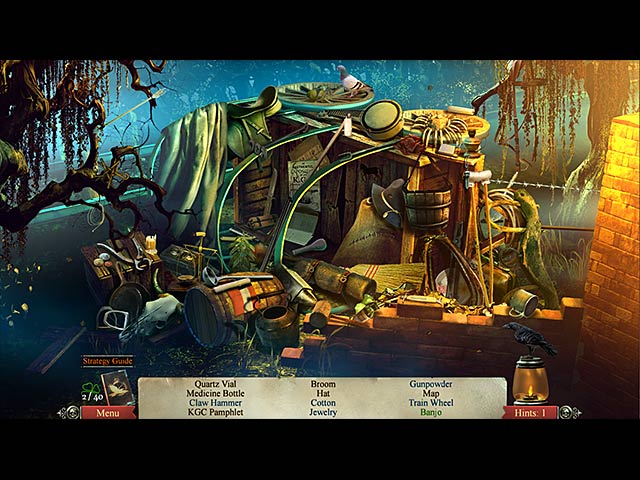 Midnight Mysteries: Witches of Abraham is the fifth game in the famous Midnight Mysteries series but it has somehow lost its original charm. The visuals are a bit of a disappointment, although the graphics are very clear and we appreciate the dark and eerie feeling that the game offers; the scenes are not as beautiful as in the previous games. Maybe it's the problem with the darker-tone colors which make many of the scenes look very static. However, there is nothing wrong with the soundtracks of the game – they are beautifully composed and fit the theme well. Finally, for the first time ever – there are voice-overs in Midnight Mysteries. The voice-overs are kind of a compulsary for CEs these days especially for a game like this where there are loads of dialouges to read.
The dialouges are cleverly written despite the game's drab storyline. Yes, it is historical and follows the same style of the previous installments. We feel like the developers are trying too hard to stuff facts and figures inside the player's mind, sometimes it gets very boring and quite difficult to follow for non-historical gamers.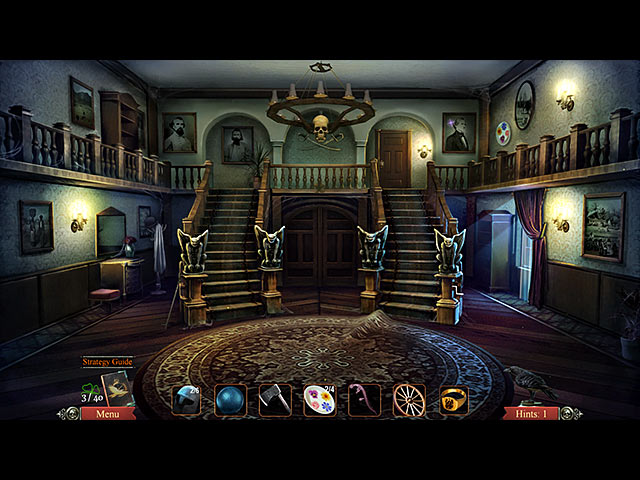 There is not much of a challenge in Witches of Abraham. The gameplay is been here, done that kind of type and as we all know, the gameplay in Midnight Mysteries is quite linear. You are given a set of locations to explore, and then next chapter, another set. But that is not an excuse for not offering an interactive jump-map, the backtracking can be a little pain occasionally.
For the Hidden Object scenes, they are very well crafted with several interactive items – you do have to repeat each scene once. The puzzles are very frequent and are nothing creative, but they are pretty challenging – it requires some brainpower and smart-thinking; anyway, the raven Skip button is always right by your side. Along the way, you can collect Clovers to unlock the Unlimited HOs mode as well as Ravens to instantly reload the Raven Hint button.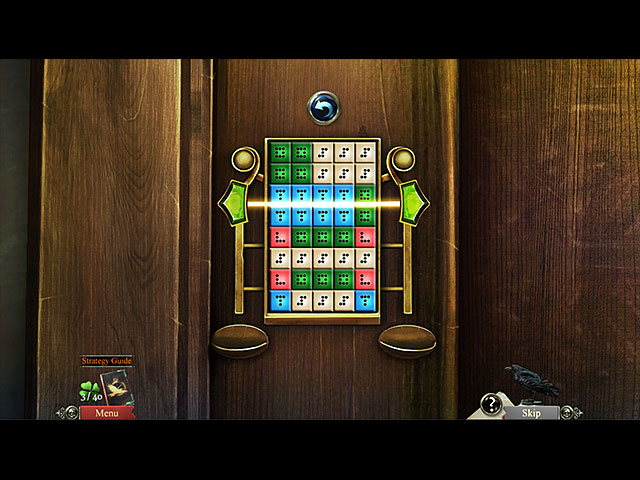 Started in 2009, now with six successful installments, Midnight Mysteries has established itself as one of the classics in the HOPA market. So what did the developers, Game Forest, did right that made Midnight Mysteries such a popular franchise – find out in this exclusive interview!   Hi there! Can you please introduce yourselves? My […]
Washington Irving was an acclaimed writer and he had lived a peaceful, happy life until the characters from his bos started to pay him visits. He knew that one of his famous author friends, Charles Dickens, was also experiencing similar situations as well; thus, he asked for Charles' help. However, Charles has gone missing since […]