INFO
Item Reviewed
Mayan Prophecies: Cursed Island Collector's Edition
October 7, 2013
RELEASE DATE
October 4, 2013
FEATURES
Widescreen Support
Interactive Jump-Map
Voice Overs
3 Difficulties + Custom Mode
Diary
Hidden Objects Vs. Mahjong
COLLECTORS EDITION
Exclusive Bonus Chapter
Integrated Strategy Guide
Wallpapers & Screensavers
Soundtracks & Cutscenes
Achievements & Collectibles
Bonus Mahjong
At the end of Ship of Spirits, Alexis and her friends found themselves lost at sea. When finally they arrived at a Mayan island where the Spirit of Volcano is about to erupt, you have to help Alexis to collect the missing artifacts and return them before the island breaks apart!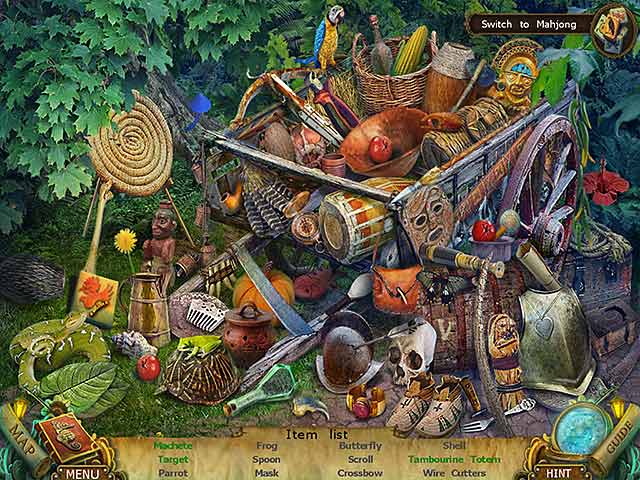 Ship of Spirits was a big success for Elefun Games, it received warm welcome from the gamers as well as good reviews from the critics. We loved the first game for its excitement and some amazing WOW factors that it offered. Sadly, The Cursed Island seems to be missing all of those. The story starts off as a recap of what happened in the previous game before getting on the main story which is not as interesting. The landscape and the tropical-setting of the game do not seem to suit the 'supposedly-haunted' theme of the game very well. There are also no spirits, ghosts or any creepy, supernatural factors in this sequel. The characters you meet are fairly ordinary and the locations are not as fun to explore.
There is also a major letdown on the graphics side. The art seems to be of the same style as the first game but the quality is a major blow. The graphics are very fuzzy, sometimes look a bit pixelated and the environment could have been much more attractive or beautiful. On the other hand, the soundtracks are very nice and the voice overs are also very good.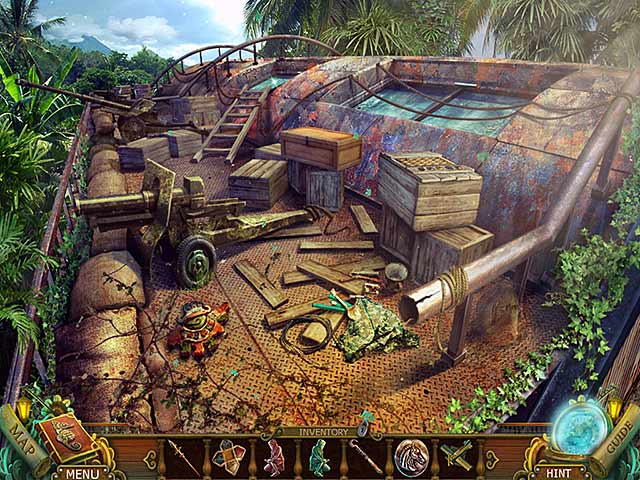 There is no challenge whatsoever in terms of the gameplay. All the tasks can be completed without much thoughts, puzzles are standard and the skip button is rarely in need. The Hidden Object scenes are nice with tied-in Mahjong mode, objects are big and easy on the eyes. Moreover, to prevent backtracking there is a fast-travel map offered which come in very handy.
Mayan Prophecies 2 does have other features required for a Collector's Edition though such as Morphing Objects, Collectibles and Achievements. Other Extras are the usual gallery, guide and movie stuff. What not so satisfying is that the length of the main game is short, nothing more than 3 hours for advanced players. The Bonus Chapter is just okay, nothing worth mentioning.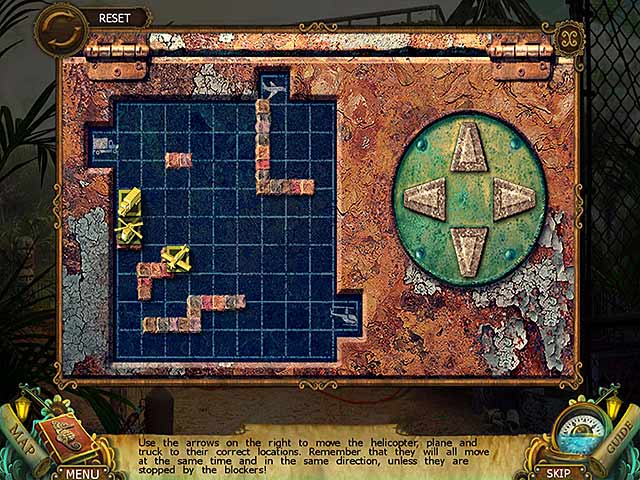 Witches' Legacy continues the successful franchise with its twelfth installment, Secret Enemy. Not long after the Ancient Once was resurrected in the previous game, evil monsters have kicked off their attack on the Earth. But these foul creatures are not the power witch's only foe, as the Witch Hunters are also out tracking down witches […]
Earth is currently swarmed with monsters and evil entities when the Witch Hunters decided to take advantage of this opportunity and attack the witches. Can you keep the Earth as well as your own coven safe from these external forces? Screenshots taken by Jan Thomas
It was the night right after the ceremony in which Fear For Sale magazine won an award and you just arrived home when you got an urgent call from your boss – creepy dolls are attacking the Fear For Sale headquarter! As a skilled investigative journalist, do you have what it takes to solve yet […]