INFO
Item Reviewed
Jewel Legends: Magical Kingdom
October 15, 2013
RELEASE DATE
October 7, 2013
DEVELOPER
Mind Elevator Games
Cerasus Games
FEATURES
Widescreen Support
Voice Overs
Relaxed Mode
FOR iOS

For iPad

For iPhone
Partnering with Mind Elevator Games, Cerasus Media brings us the latest sequel in the best-selling Jewel Legends series. We have played and loved the first game in the series, Tree of Life. We have not played the second game, Atlantis but the game has an almost 4 star rating on Big Fish Games, so it should be pretty good. so what about Magical Kingdom?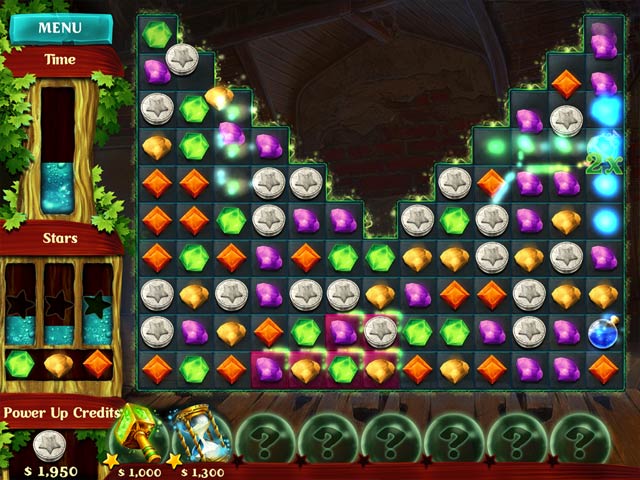 Similar to most of the games in this genre, Jewel Legends: Magical Kingdom does not have a good story. Forget the weak backstory, your main task is to rebuild the Magical Kingdom. There is basically one character in this game, she looks beautiful and her voice is very enchanting; fits the theme of the game pretty well.
One noticeable improvement that this sequel has is the presentation. The graphics are more colorful, brighter and sharper; this is kind of a problem when it gets to matching tiles since the board might be a little eye-straining. Anyway, we admire the details the developer has put in to build a fantastic-looking kingdom, it is surely a great sight. The music is not annoying, but again, you can turn it off if it distracts you.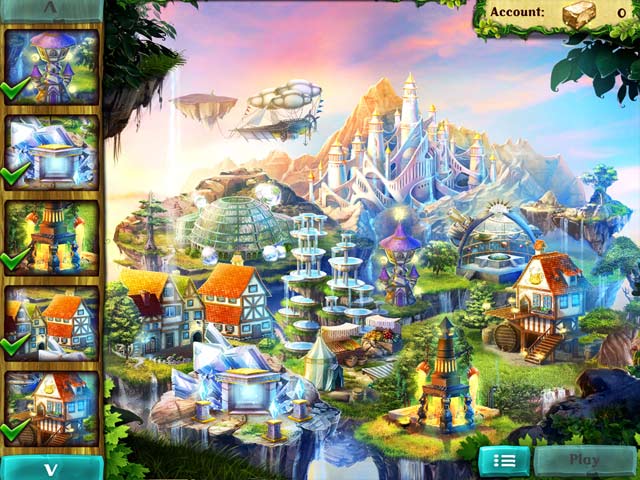 Magic Kingdom features 3 modes; Adventure, Tournament and Free Play. also, there is an option between Timed and Zen mode, the Zen mode is also known as Relaxed Mode for some players. In Timed mode, you have to match jewels and break all the background tiles. At the end of each level, a brick will drop from the top of the board and you have to break the way for it to reach the bottom to obtain it. These bricks can be used to build, restore or upgrades buildings within the kingdom; each building has its own purpose and use which sometimes can be helpful. Along with the breaking tiles task, you can also fill up the star bar at the left hand side of the screen by matching each type of tile until the level reaches the required scale. In Timed mode, what surprising is that if you cannot finish the level in the time given. You can ask for an additional five minutes, what a generous game!
The problem with Magical Kingdom though is that the game is extremely straightforward, and can be fairly boring. Moreover, the power ups available are not free to use, they require coins you collected at the of each level. 140 levels would not take you too long to beat if you are a hardcore matcher. Of course, there are mini-games, but can they really be counted as 'mini-games'? They are mostly a Match 3 board with different and varied tasks, we would be happier if the game includes some kind of puzzles or arcade mini-games, not more matching tiles!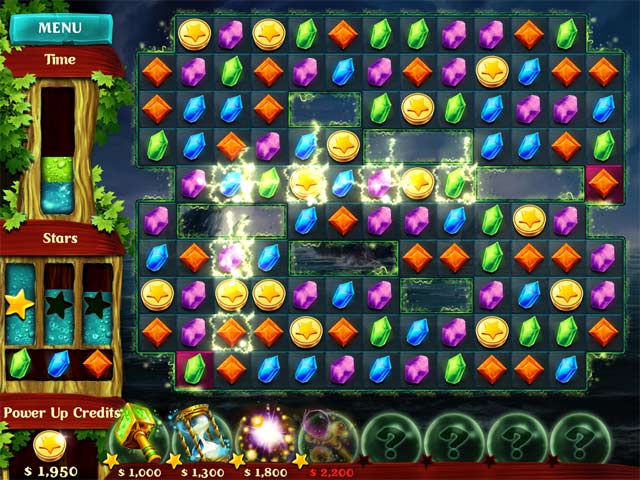 Greedfall, an expansive RPG by the French studio Spiders, offers players lush, opportunity-filled environments that are enhanced by a variety of customization options. Although a Greedfall sequel is in the works, Spiders does not intend to depart from that offering shortly, and the upcoming Steelrising is an action RPG instead, thus it will be […]
We've seen a lot of Daedalic's upcoming stealth adventure game gameplay. We've been waiting for further information about The Lord of the Rings: Gollum since it was ayed to 2022 at the start of 2021. Fortunately, developer Daedalic Entertainment is finally gearing up to iver this game into the hands of J.R.R. Tolkien enthusiasts after […]
Your friend is having trouble in these searching games because her grandma has gone missing, and she believes something bad has happened.To become a true Fairy Godmother, you must travel to various locations in this hidden object game. Various HOPs and mini-games will assist you in immersing yourself in the enchanting story of a fairytale […]