INFO
Item Reviewed
Haunted Hotel: Eclipse Collector's Edition
October 13, 2013
RELEASE DATE
October 11, 2013
FEATURES
Widescreen Support
Interactive Jump-Map
Voice Overs
Three Difficulty Settings
Diary
COLLECTORS EDITION
Exclusive Bonus Chapter
Integrated Strategy Guide
Wallpapers
Concept Art & Soundtracks
Achievements & Collectibles
Secret Room
In the last couple of years, there have been quite a few franchise takeover. This including the Azada series formerly by BigFishGames, taken over by ERS-G as well as the Phantasmat series also remade by ERS-G. We, personally prefer the original game much more than the makeover one. This is also the case with the Haunted Hotel series by Spiecialbit Studio, which has now being developed by Elephant Games.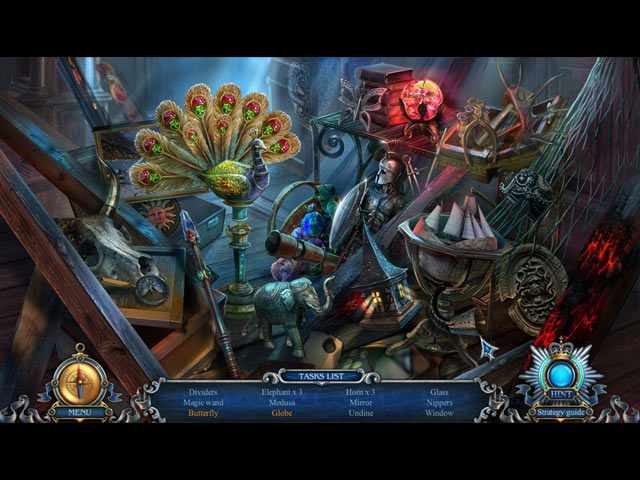 No matter how great Elephant Games is, a sequel to a series should still be handled by the team who created them. What made the Haunted Hotel series so special was the creepy, atmospheric setting in the game and the realistic visuals the game offered. Somehow, these factors have all gone in this brand new sequel. In Eclipse, your detective partner James has called you to investigate the Final Journey hotel; where all the guests are monsters! The story is quite innovative, featuring all sorts of fantasy monsters imaginable presented through a series of dialogues, cutscenes and note pages. There are also 15 Portraits to collect, each explores the history of each monster in detailed.
The visuals are Elephant's style amazing! As mentioned, the atmosphere is not as creepy as in the previous games, in fact, if it is any creepy at all. Most of the scenes are quite bright and the overall atmosphere feels a little bit cartoonish. The music and voice overs are great as well.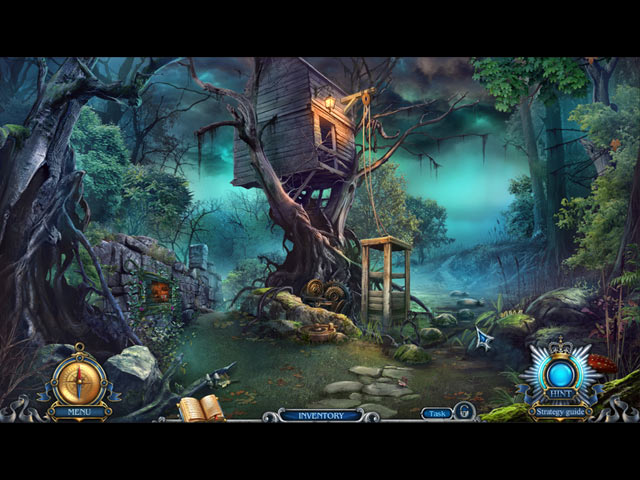 Haunted Hotel: Eclipse is not a very challenging game but it does offer creativity to some extent. A good amount of mini-games are truly original and very fun to play, most of them are in the middle of the difficulty range. The Hidden Object scenes are simple and very easy to play. There is not much twists and turns in the gameplay of Haunted Hotel 5, it is fairly straightforward with excessive backtracking. Anyway, there is an interactive map that is always available, moreover, you also have a Flutterfly friend who will help you with 'hot' tasks.
Unfortunately, Haunted Hotel: Eclipse is not a very long game. Fast players can definitely finish it under 3 and a half hours while it would take longer for beginners. The Bonus Chapter is not really strong but still offer a good amount of gameplay.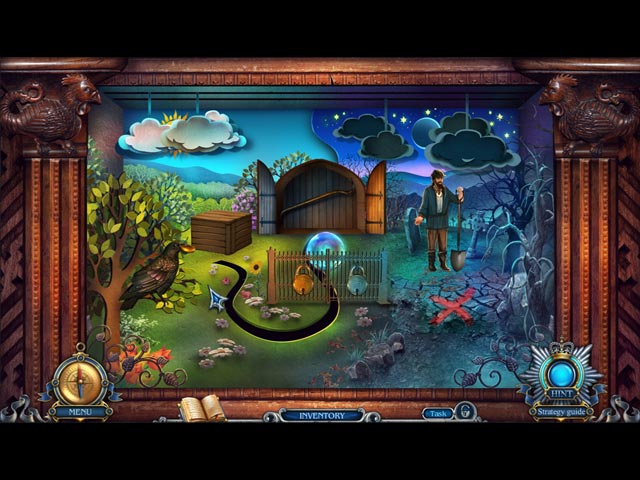 Christmas Stories- The Christmas Tree Forest will engage you in the unforgettable world of Haunted Hotel and put your skills to the test in thrilling hidden-object puzzles, fascinating locations, and uncovering the hotel's mystery that is robbing people of their years of life before it's too late. Will you be able to solve the puzzles […]
Solve challenging riddles, travel to odd locations, and uncover the secrets of the magical Halloween animals. Will you be able to solve Halloween Stories: The Neglected Dead's puzzles? You have a fantastic opportunity to learn about the surprises that the three world locations have in store for you. Neglected, a great puzzle adventure game from […]
In this detective adventure game from Elephant Games LLC, which was released on March 4, 2021, you can hunt for hidden things and solve puzzles and brain teasers.Your mission is to find unusual stuff in order to halt the murder. Can you solve the "Strange Investigations: Becoming" criminal case? Explore crime scenes, stop the perpetrator, […]