INFO
Item Reviewed
Dark Canvas: Blood and Stone Collector's Edition
October 29, 2013
RELEASE DATE
October 27, 2013
FEATURES
Widescreen Support
Interactive Jump-Map
Voice Overs
Three Difficulty Settings
Diary
COLLECTORS EDITION
Exclusive Bonus Chapter
Integrated Strategy Guide
Wallpapers & Sreensavers
Concept Art & Soundtracks
Replayable HOs & Puzzles
Achievement & Collectibles
Shop
You are a journalist, traveled to a Greek town to solve murders cases of people being covered in plasters; sound promising, is it not?
Dark Canvas: Blood and Stone is the sequel to Dark Canvas: A Brush With Death from Vast Studios. Blood and Stone is a very promising game, unfortunately, it is not as great as expected. The story base is fairly strong and could be developed much further as it is very interesting and quite new as well. However, we just did not feel the excitement when we were playing this game. Everything seems to be just dull, no real tensions are built, no peaks and therefore, the whole game just falls flat and in the end, we found ourselves did not care much about the story.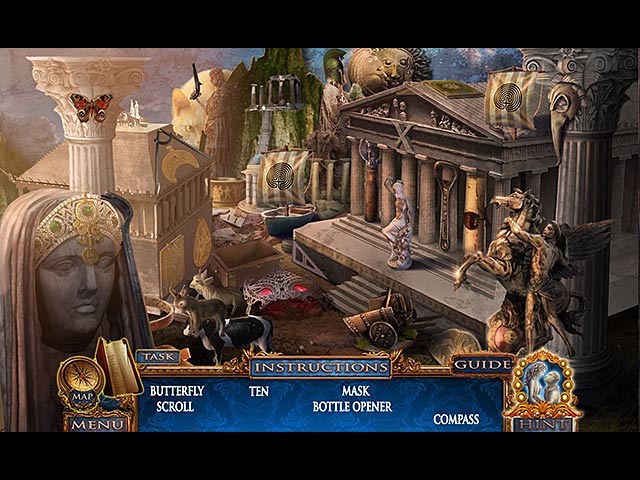 On the other hand, the visual quality is good. The graphics might not be off top-shelf but they do look nice and sharp. The setting in the Greek city is really beautiful and we love the water-painted artwork style this game has. The audio is nice and smooth, as well as the voice overs that do not feel as jerky as in the previous game.
Dark Canvas: Blood and Stone is a pretty straightforward game, nothing unexpected; sadly, that means nothing stands out. The interactions are simple, most of the Hidden Object scenes are standard junk-piles and there is a lot of backtracking to do if not for the game's interactive map. Luckily, the puzzles are better – they are well-designed and the game features a nice mix of easy and challenging ones as well as typical and original ones.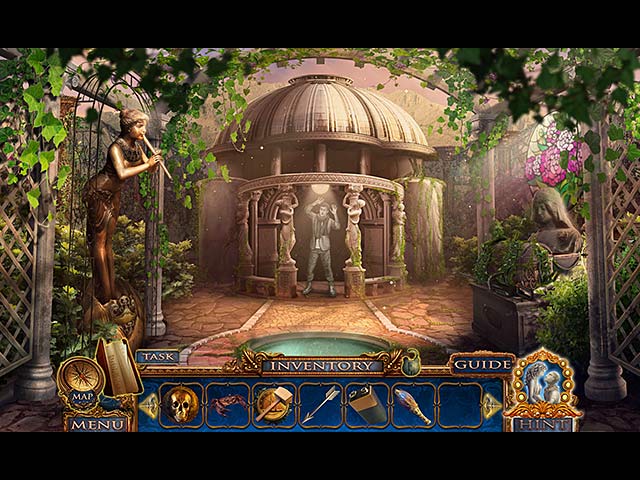 On the Extras side, all the typical extras for a Collector's Edition game are there including Achievements, Collectibles and Morphing Objects. Collectibles in Blood and Stone are Coins which can be used in the shop to purchase statues of characters from previous Vast's games, not so related to the game though. The Bonus Chapter is good, but nothing special.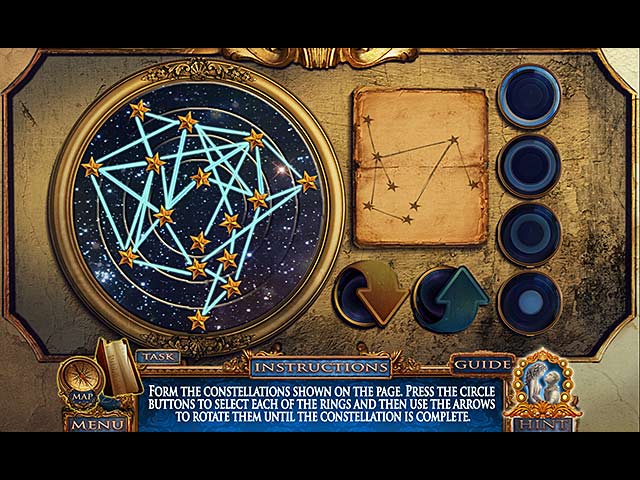 Br the InvestiGator will likely satisfy your needs for the foreseeable future if you're loing for a point-and-click adventure game with competent visuals, anthropomorphic animals, a respectable beat-'em-up minigame, and a respectable number of alternate paths that lead to various interactions with characters as you progress. In this hybrid of an Adventure game and a […]
A well-written drama with excellent acting, Telling Lies captures the essence of contemporary living. The characters go about their daily lives, which are centered on technology and social media. They use sites for video messaging to communicate. And practically every element of their lives is intertwined despite the distance between them. A series of one-sided […]
A classic whodunit, Tangle Tower has a vintage and contemporary feel to it. With clearly unrealistic puzzles, clever commentary, and a lot of click ticking, hunting for clues, and speaking to witnesses, it pays homage to classic point-and-click games. However, the game doesn't come across as a carbon ; rather, every design decision you come […]