INFO
Item Reviewed
Web of Deceit: Deadly Sands Collector's Edition
September 25, 2013
RELEASE DATE
September 22, 2013
FEATURES
Widescreen Support
Interactive Jump-Map
Voice Overs
Three Difficulty Settings
Diary
COLLECTORS EDITION
Exclusive Bonus Chapter
Integrated Strategy Guide
Wallpapers & Cutscenes
Concept Art & Soundtracks
Achievements & Collectibles
Replayable Mini-Games
It is about a year since the HOPA hit
Web of Deceit: Black Widow
. The evil Morgana is now back for her revenge! You came to Transvaal to look for your uncle, but instead, you found dead victims with bite marks and your uncle is nowhere to be found. Hunt down Morgana and stop this sinister before it is too late!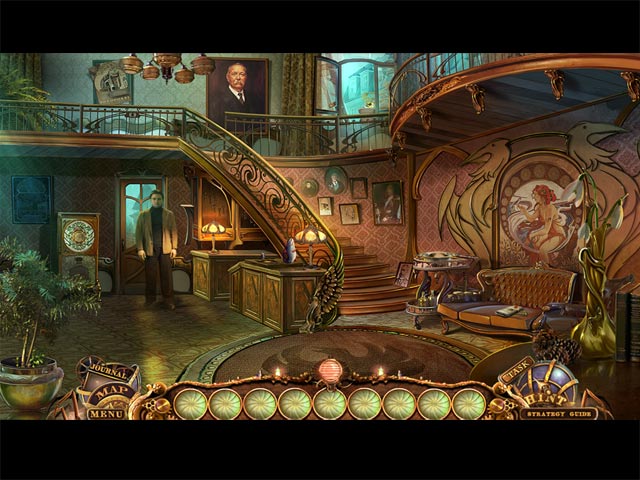 Web of Deceit: Deadly Sands continues nicely from the end of the previous game although it is not a requirement to play the first game first before enjoying this one. There are enough thrills to keep the game exciting most of the time; the story is also very compelling on its own and you probably going to get hooked right from the opening cutscene.
Web of Deceit 2 features some of the top-notch cutscenes with epic animations and remarkable soundtracks. The graphics might be a little too brownish for some people but they are very beautiful to look at the quality is superb! Moreover, the game involves some good live acting which is pretty rare for a HOPA game like this – the character's voices are spot-on and well-synced.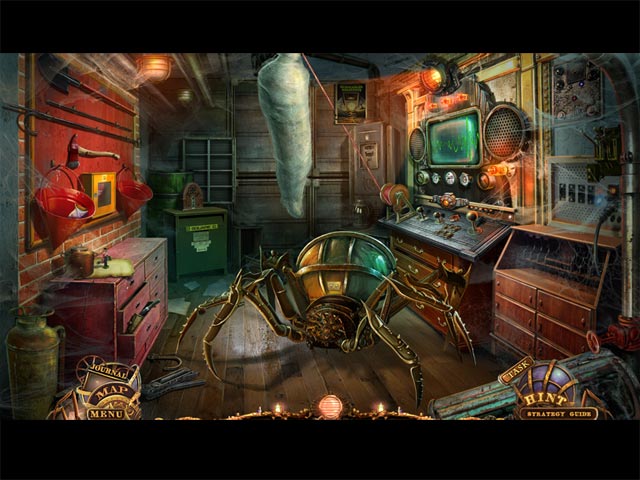 What seems to be the major problem with this game though, is the lack of challenge in the adventure part of the game. The items you picked up are likely to be used in the next few minutes. The Hidden Object scenes are well made, but still, pretty easy to complete. Luckily, the puzzles are a bit more challenging – there are a few new and cool ones but some of them can be a lot smarter. As for the Extras, Web of Deceit: Deadly Sands has all that is needed for a Collector's Edition; an incredibly useful map to avoid backtracking, nice poster collectibles, a variety of achievements and other typical extras that we come to expect from a good CE game.
As for the length, Web of Deceit 2 is not a short game. It is like to take advanced player up to 4 hours and maybe 2-3 hours more for beginners. The conclusion of the main chapter is clear and we do not feel the need for Bonus Chapter in terms of completing the story. However, the Bonus Chapter is really great – it tells a completely new story consists of some of the locations from the main game as well as new ones.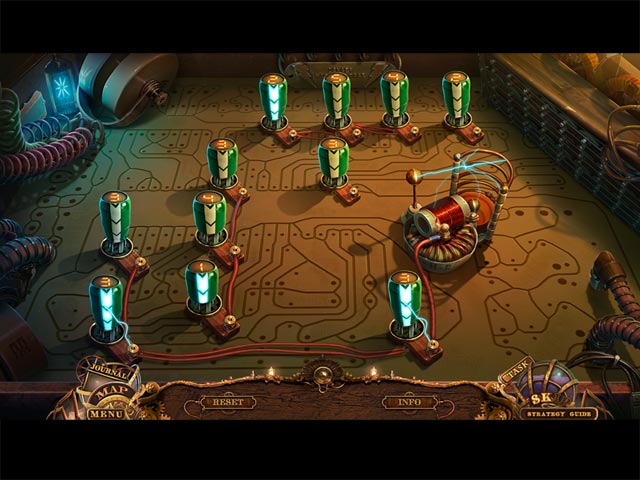 After almost three years of absence, Blam! Games is back in the HOPA scene again under a new name, Mecada Studios. Punished Talents: Dark Knowledge is the third game in this modern-day investigative series. This time, a serial murderer is on the loose at the prestigious university. Can you track him down before he claims another […]
Your brother's been kidnapped, and the criminal behind it has demanded that you investigate! Your only hope of saving your family is by tracking down the other kidnapping victims. Can you stop this mad criminal before it's too late? Find out in Punished Talents: Dark Knowledge this weekend! Screenshots taken by Jan Thomas
You and the fellow scientist nominees for the prestigious Pride of Humanity award are gathered together in a gorgeous European castle. The situation to a deadly turn when there appeared to be a serial murderer, knocking out the nominees one by one! With all the roads out from the castle being cut, can you survive […]