INFO
Item Reviewed
The Snow Fable
September 7, 2013
RELEASE DATE
August 28, 2013
DEVELOPER
Wellore
Alawar Entertainment
FEATURES
Widescreen Support
Voice Overs
Relaxed Mode
Seven Gameplay Modes
Achievements
Ranked behind Hidden Object Adventure games, Match 3 seems to be the second most popular genre in the casual games market. Some failed, some succeed – The Snow falls into the latter category.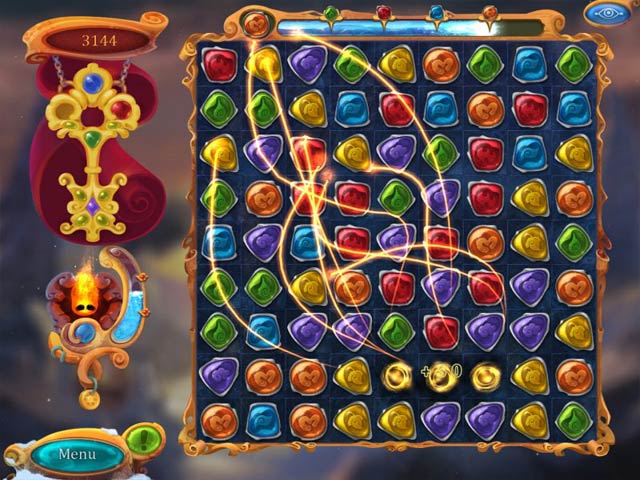 Most Match 3 games focused on the gameplay rather than the story, however, The Snow Fable focused equally on both aspects. You are taking on the role of a cute, young girl who finds her parents frozen in place along with the rest of the town – she then has to take a journey to break this curse accompanied by her magical friends. As said, the story in The Snow stays with you all the way through the game and it is very nice to follow, in fact, there are cut scenes shown every so often.
The presentation in The Snow Fable is simply stunning. The hand-drawn art is gorgeous and supremely beautiful while the visual effects on the Match 3 boards are amazing as well. The background music is relaxing and not repetitive; moreover, we love the track played during the Main Menu very much. The Snow also includes pretty nice voice overs which is unusual for a Match 3 game.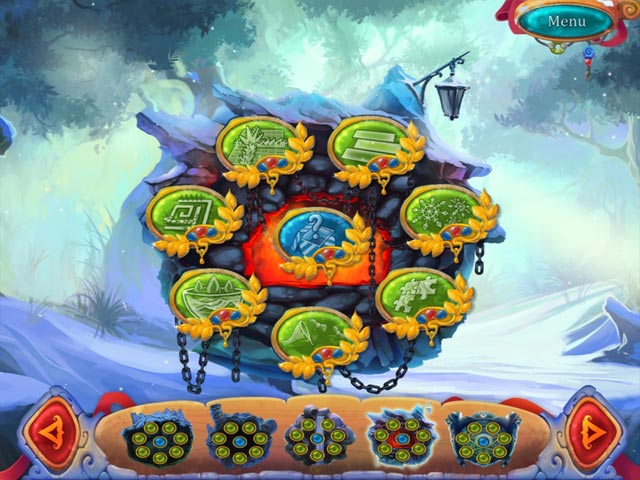 In Story mode, each level of Match 3 is different from another in terms of tasks to be completed and objectives of each level. In most level, once a Match 3 board is completed – you will be rewarded an item to be used to continue your adventure. Apart from the Story mode, there are over six more modes you can choose to play including the wanted Relaxed mode – some are exciting and challenging while some are more relaxing.
The Story mode consists of 40 levels which is relatively short compared to other games in the genre. Furthermore, expert Match 3 players will definitely find The Snow Fable to be fairly slow-paced and maybe a little bit too calm.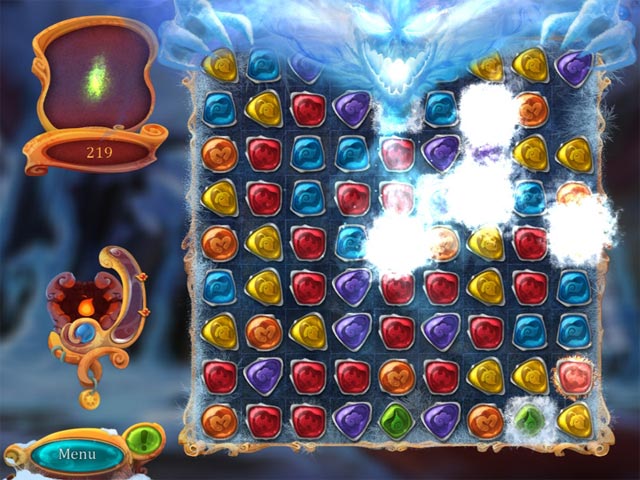 Over the years, the New Yankee series has gained quite a reputation among Time Management fans and built itself a loyal group of players. In this ninth installment, the series still has many tricks up its sleeves. When an evil spell bo plans to defeat the King and Queen and conquer Camelot, it is up […]
Claire always aspires to be a famous master chef, and her dream has a chance of becoming true this time. Join Claire on her cross-country adventure as she opens food trucks, serving icious dishes to the masses. Can you help her survive the chaos of running restaurants in Claire's Cruisin' Cafe? Is 2020 the resurgence […]
Join Ashley and Scott as they co their way across cuisines with the dream of launching their own successful eatery. GameOn Production presents a brand-new Time Management game sets in the world of food and icacy! Baking Bustle joins GameOn Production's growing portfolio of Time Management games, which consists of quality hits like Rescue Team […]