INFO
Item Reviewed
Surface: The Pantheon Collector's Edition
September 23, 2013
RELEASE DATE
September 19, 2013
FEATURES
Widescreen Support
Interactive Jump-Map
Voice Overs
Three Difficulty Settings
COLLECTORS EDITION
Exclusive Bonus Chapter
Integrated Strategy Guide
Wallpapers
Concept Art & Soundtracks
Achievements & Collectibles
The Pantheon
Once again, Elephant Games brought back one of our favorite HOPA series and took us on another mind-blowing journey in a fascinating Sci-Fi fantasy world.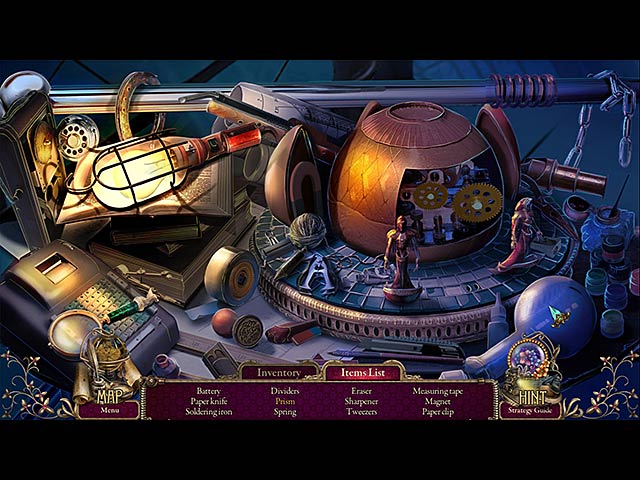 What we seen as one of the strongest aspects in The Pantheon is the game's compelling storyline. The Capital City has disappeared without a trace during its first trip, and your husband and daughter were on it! You were hopeless until one year later, a weird scientist came up to you with the potential to recreate the event and bring you to the world on another 'surface'. The game then develops the story through many cutscenes and note pages, all of which are very captivating as well as exciting.
On the graphics side, there is nothing to complain. As we have said a million times, Elephant Games has one of the best art team in this casual games market. All of the scenes are detailed and are so, so beautiful to look at. The cutscenes are spectacular and the live actors are great despite some animations which are a little jerky. The music is up to Elephant's usual high standard, the soundtracks are mesmerizing and each of them fits the specific event extremely well. However, we do not enjoy the game's voice overs – they are not bad but the quality is very inconsistent, some are very flat while some are way over the top.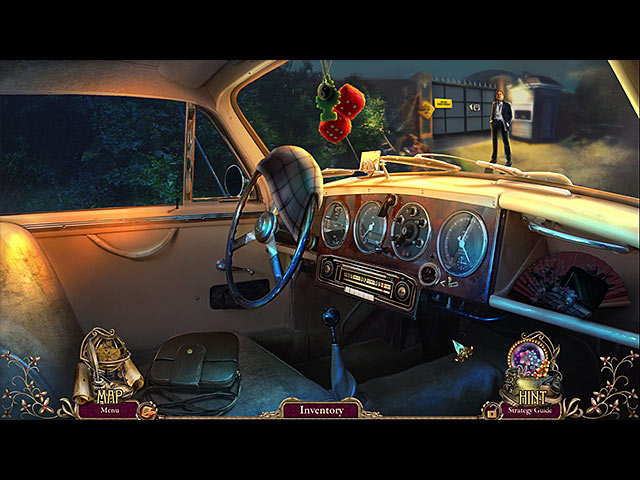 We always enjoy the Surface series because of its creativity, the variety of the tasks and the imaginative storyline. This sequel ticks off the latter but on the gameplay side, it is not as interesting as the previous installments. Even with amazing settings, the tasks are 'too normal' and are not very different from other HOPAs unlike in The Noise She Couldn't Make or The Soaring City where you can perform some pretty odd tasks.
Anyway, Surface 4 is still a very well made game. The Hidden Object scenes although are on easy side, they are well-cluttered and you can actually use some of your inventory items to interact. The puzzles are very entertaining and also, are mostly on the easy side. There are not many original ones though, but the twisted versions of traditional concepts are very welcome.
Surface: The Pantheon has a reasonable length around three and a half hour for the main game, and 40 minutes for the 'good' Bonus Chapter. Other Extras are the usual, except for The Pantheon which is basically a place to use your Collectibles to unlock replayable HOs and Puzzles with an interesting concept.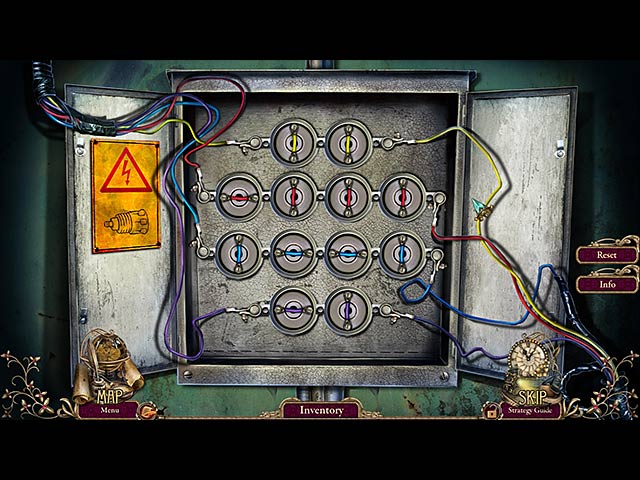 Christmas Stories- The Christmas Tree Forest will engage you in the unforgettable world of Haunted Hotel and put your skills to the test in thrilling hidden-object puzzles, fascinating locations, and uncovering the hotel's mystery that is robbing people of their years of life before it's too late. Will you be able to solve the puzzles […]
Solve challenging riddles, travel to odd locations, and uncover the secrets of the magical Halloween animals. Will you be able to solve Halloween Stories: The Neglected Dead's puzzles? You have a fantastic opportunity to learn about the surprises that the three world locations have in store for you. Neglected, a great puzzle adventure game from […]
In this detective adventure game from Elephant Games LLC, which was released on March 4, 2021, you can hunt for hidden things and solve puzzles and brain teasers.Your mission is to find unusual stuff in order to halt the murder. Can you solve the "Strange Investigations: Becoming" criminal case? Explore crime scenes, stop the perpetrator, […]