INFO
Item Reviewed
Sea of Lies: Mutiny of the Heart Collector's Edition
September 3, 2013
RELEASE DATE
September 1, 2013
DEVELOPER
Eipix Entertainment
FEATURES
Widescreen Support
Interactive Jump-Map
Voice Overs
Three Difficulty Settings
Hidden Object Vs. Match 3
Diary
COLLECTORS EDITION
Exclusive Bonus Chapter
Integrated Strategy Guide
Wallpapers & Cutscenes
Concept Art & Soundtracks
Achievements & Collectibles
Replayable HOs & Puzzles
Making Of
Awards
Best of 2013
Editor's Choice
In a blink of an eye, it is now September and what's better than start off the month with an amazing game! Eipix Entertainment definitely has a lot of different teams working on different projects in order to release games at this insane rate without letting the quality slips. They have produced many amazing games in the past but Sea of Lies might be their best game yet! Here's why…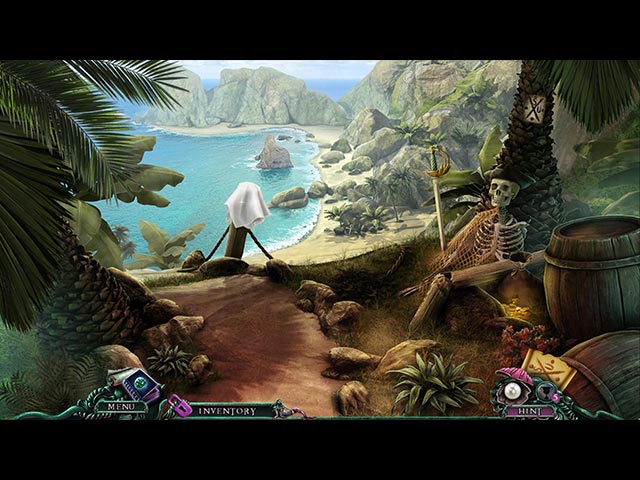 Sea of Lies tells a very complicated, original story that is based on true historical events. You are being called by the Baron for some unknown reason right after the talk-of-the-town event of a pirate being hanged. Once you arrived there, you have discovered many secrets within the family and are forced to set sail to find the pirate's treasure. The plot here is surely captivating as well as exciting. It includes a lot of twists and turns with some being totally unexpected.
The sights and sounds in Sea of Lies are very professional. All the scenes are extremely detailed and even though they might not be super colorful, we really enjoy those beautiful, crisp outdoor scenes along with the wonderful indoor scenes. The game's soundtracks are of high quality and suit the pirate theme of the game surprisingly well. We love all of the tracks especially the title track which is very lively and quite unique in a way. The voice overs are easy to follow and are very clear.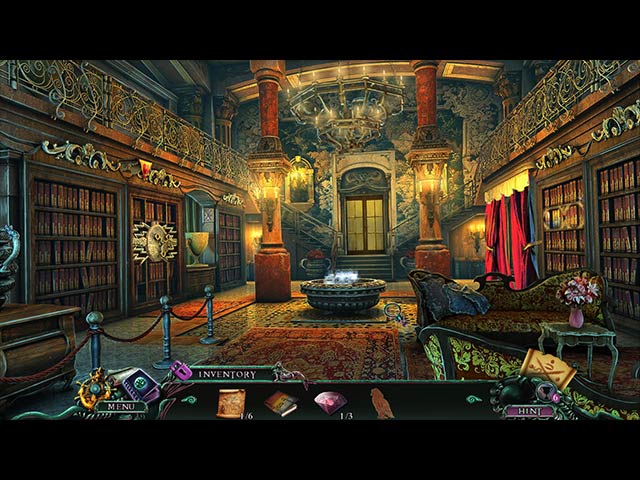 As it has always been the case with Eipix's games, the gameplay here is also very easy. The interactions are nothing specially innovative and most of the items you collect will be used right after that. However, in Sea of Lies – the developer has added some cool features to enhance the experience. In Hidden Object scenes, you can switch to Match 3 mode if you do not enjoy searching for objects. in each scene, there is also a pop-up  silhouette-searching scene as a side game which is pretty fun. All of the puzzles are very amusing to play despite their main idea not being so original, the twists they have suit the theme well and are fun and not always easy to play.
The main game ends with a small cliffhanger ending and should lasts around 3 hours for expert players. The Bonus Chapter continues off that point but does not require to fully understand the story, it is very well done though. Sea of Lies is also extra-loaded, with the inclusion of Achievements, Collectibles and Behind-the-Scenes video as well as other typical bonuses.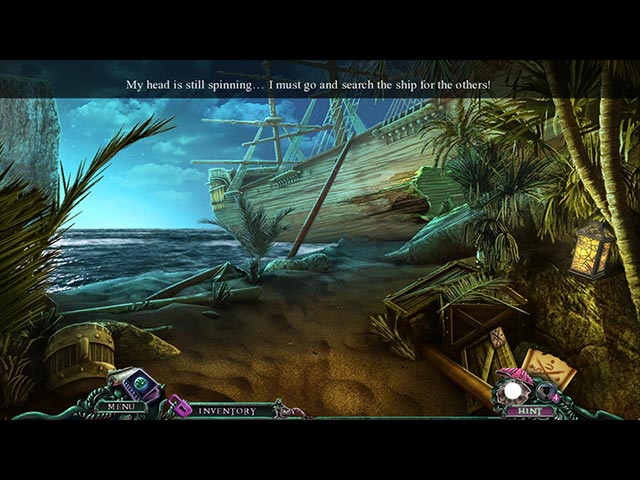 Br the InvestiGator will likely satisfy your needs for the foreseeable future if you're loing for a point-and-click adventure game with competent visuals, anthropomorphic animals, a respectable beat-'em-up minigame, and a respectable number of alternate paths that lead to various interactions with characters as you progress. In this hybrid of an Adventure game and a […]
A well-written drama with excellent acting, Telling Lies captures the essence of contemporary living. The characters go about their daily lives, which are centered on technology and social media. They use sites for video messaging to communicate. And practically every element of their lives is intertwined despite the distance between them. A series of one-sided […]
A classic whodunit, Tangle Tower has a vintage and contemporary feel to it. With clearly unrealistic puzzles, clever commentary, and a lot of click ticking, hunting for clues, and speaking to witnesses, it pays homage to classic point-and-click games. However, the game doesn't come across as a carbon ; rather, every design decision you come […]