INFO
Item Reviewed
Riddles of Fate: Wild Hunt Collector's Edition
September 9, 2013
RELEASE DATE
September 6, 2013
FEATURES
Widescreen Support
Interactive Jump-Map
Voice Overs
Three Difficulty Settings
Bat Helper
COLLECTORS EDITION
Exclusive Bonus Chapter
Integrated Strategy Guide
Wallpapers & Screensavers
Concept Art & Soundtracks
Achievements & Collectibles
Secret Room
Elephant Games is back with a brand new potential series, Riddles of Fate. In Wild Hunt, you will get to investigate the town of Osville where the Four Horsemen of the Apocalypse are out roaming the streets in search for a young girl.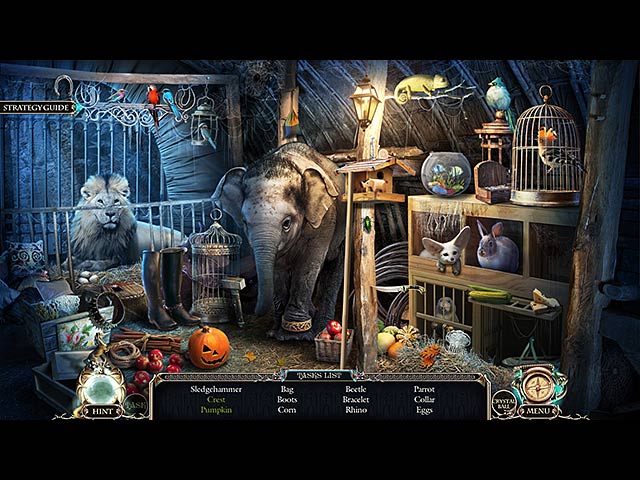 The story consists of many interesting twists and it develops pretty fast through dialogues and note pages. The voice overs of the characters are great most of the times while there are few characters that sound a little odd, however, it is a pity that the characters do not move their lips when they speak as the still images are quite unpleasant to look at.
Anyway, Elephant Games still continue to deliver us with gorgeous visuals. All the scenes in this game are very crisp, beautiful and extremely detailed. The music is absolutely stunning as well as the game's amazing visual effects.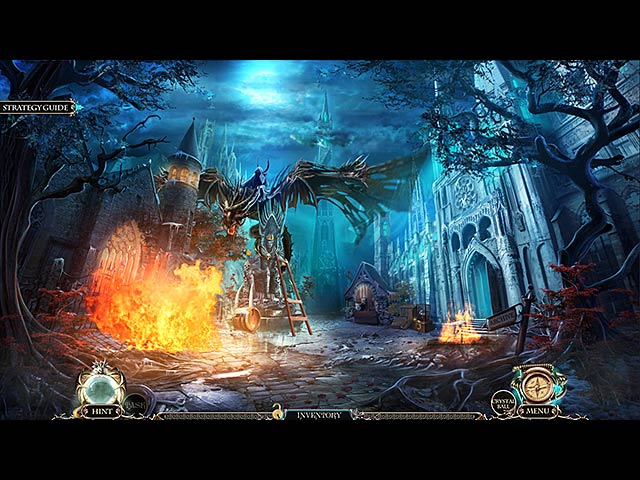 Riddles of Fate is not a HOG-heavy game as it mostly focuses on the Adventure side. Despite that, the Hidden Object scenes are yet fun to play and are very made. The puzzles are fine although they are not very original and are not very challenging. What annoying about this game is that there is a ton load of backtraking as you are trying to complete objectives and collect objects. There is an interactive map offered but it does not show us where the actions are needed at the time.
Due to the game's repetitiveness and simplicity, Riddles of Fate can very well be a short game for expert players which can be completed under 3 hours. Luckily, the Bonus Chapter has a solid 1 hour length in spite of its not-so-good storyline.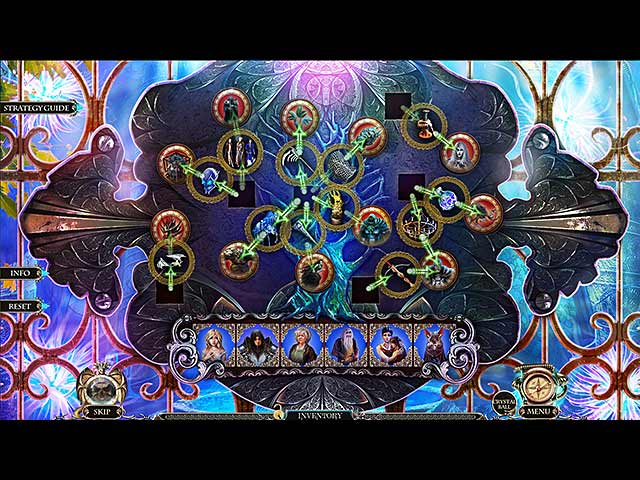 Christmas Stories- The Christmas Tree Forest will engage you in the unforgettable world of Haunted Hotel and put your skills to the test in thrilling hidden-object puzzles, fascinating locations, and uncovering the hotel's mystery that is robbing people of their years of life before it's too late. Will you be able to solve the puzzles […]
Solve challenging riddles, travel to odd locations, and uncover the secrets of the magical Halloween animals. Will you be able to solve Halloween Stories: The Neglected Dead's puzzles? You have a fantastic opportunity to learn about the surprises that the three world locations have in store for you. Neglected, a great puzzle adventure game from […]
In this detective adventure game from Elephant Games LLC, which was released on March 4, 2021, you can hunt for hidden things and solve puzzles and brain teasers.Your mission is to find unusual stuff in order to halt the murder. Can you solve the "Strange Investigations: Becoming" criminal case? Explore crime scenes, stop the perpetrator, […]