INFO
Item Reviewed
Hero of the Kingdom
September 13, 2013
RELEASE DATE
December 21, 2012
FEATURES
Widescreen Support
Achievements
Hero of the Kingdom will take you back on an old-school journey set in the year 1988. Your life has completely changed after a group of bandits raided your home and your father has disappeared – the whole village is left with fear. You, to proven the 'Hero of the Kingdom' status sets off on a dangerous journey to bring the light back to the village and find your missing father.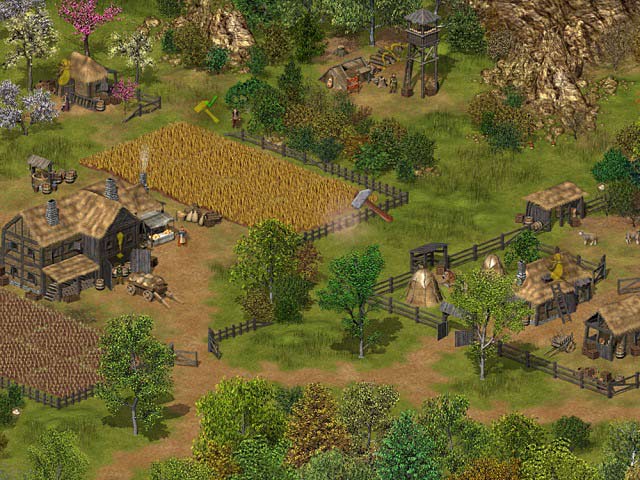 The main storyline is as simple as it sounds and there is nothing particularly exciting about it. However, Hero of the Kingdom is a story-driven game as apart from its main story, there are many side-stories along the way. As you move on in the game, you will stumble across some obstacles as well as many new characters who need your help. You need to complete objectives, build buildings, finding objects and move your way forward.
Hero of the Kingdom is a very unique game as it is more of a RPG/Adventure game than a Strategy or Time Management game as some of you might have expected it to be. The game also gives you freedom to explore places you wish and complete objectives you want as it has no fixed instructions to it. Anyway, if get lost you can still follow the incredibly helpful Hint system which will guide your way.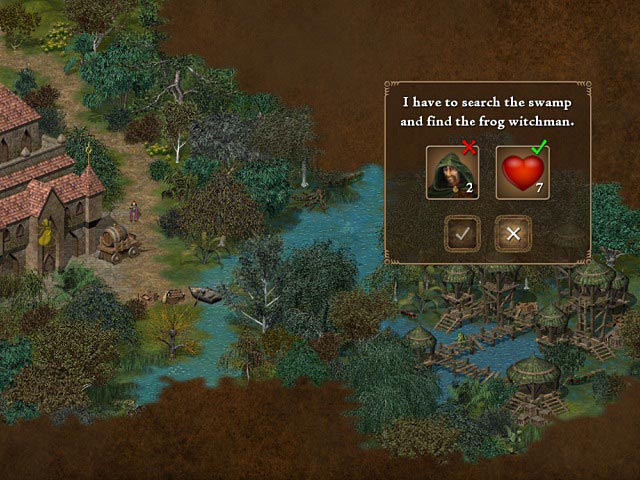 In contrast with the game's fun and addicting gameplay ,the presentation is not so well done. The graphics are certainly not the best quality, they are grainy and the scenes are not attractive. This is fine as long as the items are big enough for our eyes to spot, Hero of the Kingdom basically does the opposite as most of the items and characters are extremely tiny. In addition, the music and sound effects are nothing spectacular. Plus, there are no voice overs despite its large amount of dialogues.