INFO
Item Reviewed
Flights of Fancy: Two Doves Collector's Edition
September 14, 2013
RELEASE DATE
September 13, 2013
DEVELOPER
ERS Game Studios
FEATURES
Widescreen Support
Interactive Jump-Map
Voice Overs
3 Difficulties + Custom Mode
Hidden Objects Vs. Puzzles
Diary & Fairy Helper
COLLECTORS EDITION
Exclusive Bonus Chapter
Integrated Strategy Guide
Wallpapers & Screensavers
Concept Art & Soundtracks
Achievements & Collectibles
Replayable Cutscenes
Replayable HOs & Puzzles
Fairy's House
FOR iOS

For iPad

For iPhone
We remembered we used to complain that all of ERS-G's offerings are based on dark, creepy settings. Now, we kind of regret saying that since the fantasy, bright and cute games that ERS-G has been putting out lately were not as great as their creepy ones. Flights of Fancy: Two Doves is ERS-G's latest Fantasy HOPA offer, and probably the start of a new series.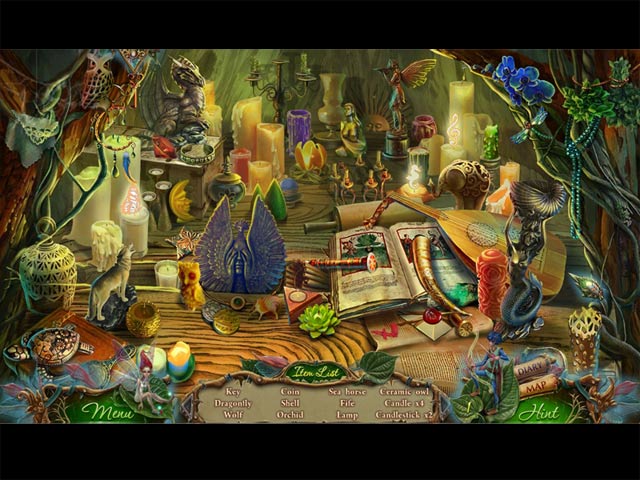 Flights of Fancy: Two Doves is a fairy-tale Hidden Object Adventure game that is very cute, perhaps too cute. The fantasy characters are over-the-top, the settings are bright and cheerful and the gameplay feels a little random. It is not that we do not enjoy the lively theme of the game, it just feels a little too childish. Flights of Fancy has a potential story about the magical Two Doves, where one got stolen but it gets more boring and boring as the game moves on. The twists are predictable, the storytelling is accompanied by monotone voiceovers and the backstory is not all that exciting.
Let's move on to the visuals part. ERS-G certainly has an awesome art team as the artwork in Flights of Fancy are simply splendid! With great use of colors, tones and shades – most of the scenes are just amazingly admirable. The music is very charming while not being too sleepy and the sound effects are great as well.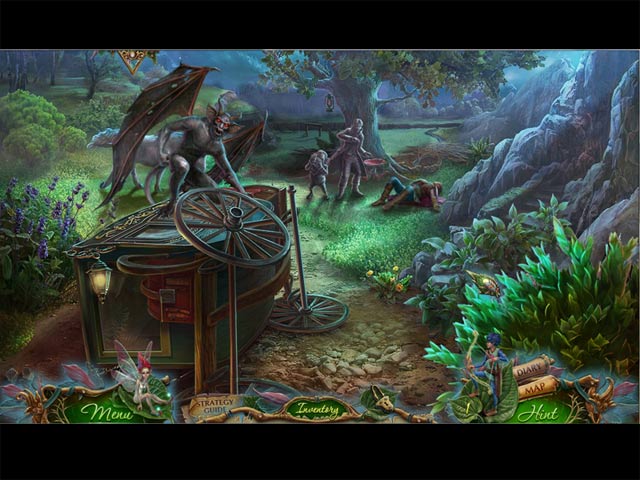 In addition, there are various different types of Hidden Object scenes to complete and they are all fun and not too difficult to play although we found that the graphics in these scenes are not as sharp as in the adventure part. Also, there is also an option to switch between Hidden Objects and Puzzles mode, the puzzle mode is quite creative and highly entertaining. On the other hand, the stand-alone puzzles or mini-games are not so great. They managed to fit the theme very well, but most of them are based on the same concept e.g. the maze-type puzzle with slight variations.
If you are looking for some extras in the gameplay, Flights of Fancy has it all. From a useful interactive jump-map, collectible hint arrows, a magical fairy helper to achievements and some obvious collectibles. In Collector's Edition, a so-so 40 minutes Bonus Chapter is offered in addition to the 3 or more hours of main gameplay.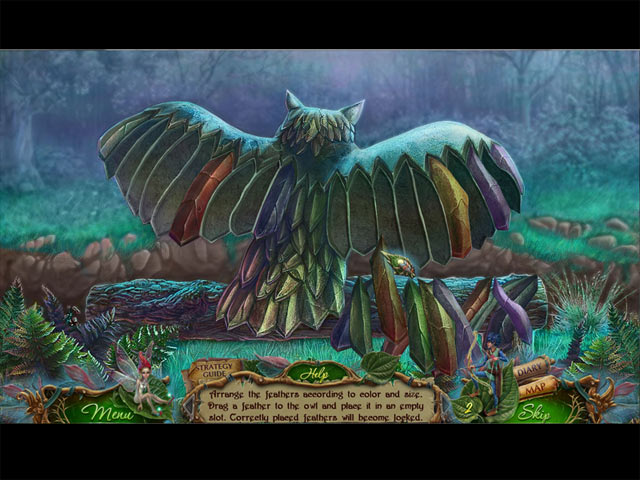 Grim Facade takes us back to Venice with this new installment, The Red Cat. Recently, a series of murders has been going on in town, with the killer announcing its victim by putting a Red Cat on the victim's front door. The Mayor has asked for your expertise when his son appears to be the […]
Marjory called for your help when her fiancé has been kidnapped by hooded figures in plague masks. As you dive deeper into the case, you discover something far sinister lies behind. PuppetShow has now come to the ninth installment, with little progress. First off, there is simply nothing innovative about the story in PuppetShow: Her Cruel Collection. […]
Here comes another Dark Tales game in this long-running series from ERS Game Studios. In this ninth installment, you are asked to travel to Hungary to solve another gloomy case, based on the famous Allan Poe's short story Metzengerstein. Despite Metzengerstein being one of our personal favorite Allan Poe's works, we found this installment […]