INFO
Item Reviewed
When In Rome
August 27, 2013
RELEASE DATE
August 20, 2013
DEVELOPER
888 Games
Realore Studio
FEATURES
Widescreen Support
Realxed Mode
Difficulty Modes
Hidden Amber
To be honest, the title of this game nearly put us off. And when we know that it comes from Realore, that feeling doubles. Anyway, we decided to play the game to see what Realore has in store for us this time, perhaps, something 'new'!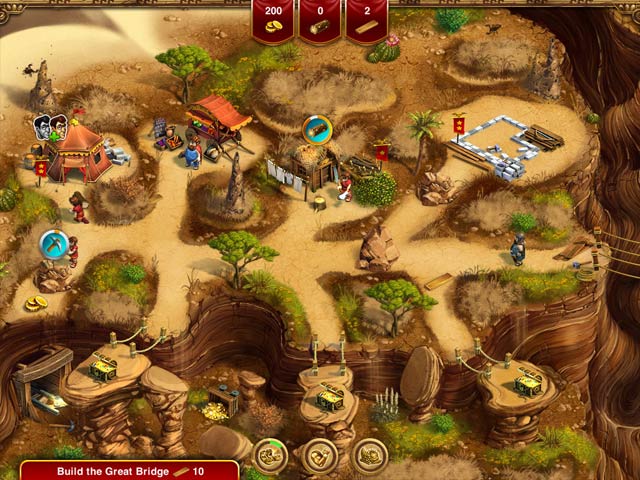 Sadly, there is nothing really 'new' here. When In Rome tells the story set in Ancient Rome with the main task to expand the Roman empire, isn't that sounds very familiar? Fortunately, the story is not that dull – it does have some extra back story and details that spice everything up a little bit.
The gameplay of When In Rome is just like any other Resource-Management games by Realore. You order your worker to a task, build buildings, trade and complete the level tasks. In this game, you cannot chain task, that means that you have to wait for each worker to finish the job before assigning a new task. Furthermore, there are Power-Ups where you can use for your benefit once they are fully loaded. Each level will reward you with maximum of three stars, the first two stars come from completing the level in the time given while the third star comes from finding the hidden ruby hidden in each level. These rubies are rather difficult to find, some might found it a good addition to the gameplay while some might found this addition to be frustrating and unnecessary.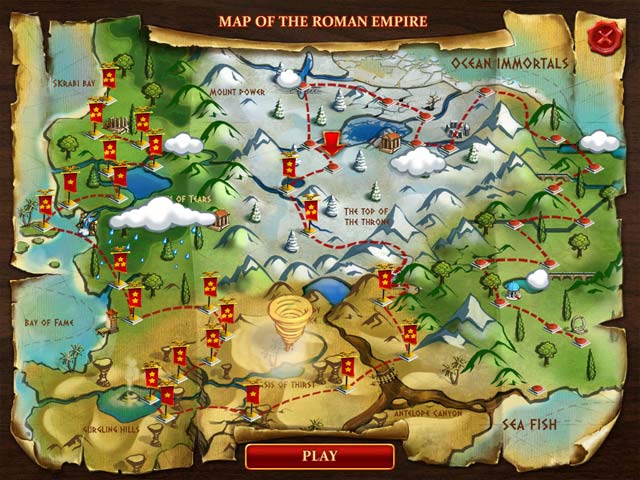 The graphics of When In Rome are clear and colorful, they are nice looking but nothing spectacular like in Northern Tale, also by Realore. Despite the game's solid graphics – we found the audio to be too happy and melodic. It is nice to listen to it for a short time, but not for the whole game.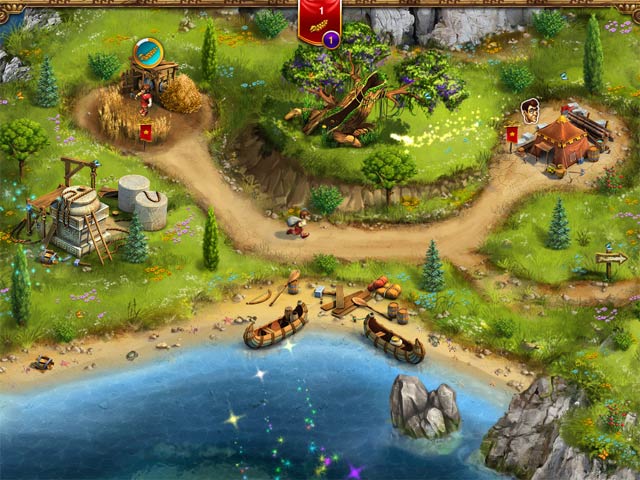 In Roads of Rome: New Generation III, Rome is flourishing and their trade relations with the Gallic are going smoothly. That is until one Gallic leader decides to revolt and gather an army to march on Rome, are you ready for a battle? Qumaron (formerly Realore) is well-known for its brilliant Time Management series – […]
General Flavius of Britons is up for a dangerous new journey! After ridding the land of Britons of the Filth in the first chapter, Flavius realized that he still needs to clear the source of the evil. Enter the Shadow Lands – the underworld for the dead souls of the Celts where the Filth has […]
Five years after the conclusion of the fan and critic's favorite Aantado trilogy, Realore sends us off on a new thrilling adventure with the Roman Adventures series. During the glory era of the Roman Empire, Caesar sent General Flavius to take over the British Isles from the Celtic people in an attempt to expand the Roman borders. […]