INFO
Item Reviewed
Twilight Phenomena: Strange Menagerie Collector's Edition
August 24, 2013
RELEASE DATE
August 23, 2013
DEVELOPER
ERS Game Studios
FEATURES
Widescreen Support
Interactive Jump-Map
Voice Overs
Hidden Objects Vs. Puzzle
3 Difficulties + Custom Mode
Diary
Raccoon Helper
COLLECTORS EDITION
Exclusive Bonus Chapter
Integrated Strategy Guide
Wallpapers & Screensavers
Concept Art
Soundtracks & Cutscenes
Achievements & Collectibles
Replayable HOs & Puzzles
Raccoon's Outfit
It is hard to always make your Hidden Object Adventure game a hit. As it is the case with ERS Game Studios, there are hits and misses. We did not cared much for last year's Twilight Phenomena: The Lodgers of House 13 and now that its sequel Strange Menagerie has just been released, we are eager to find out what ERS-G has done to improve the game or did they?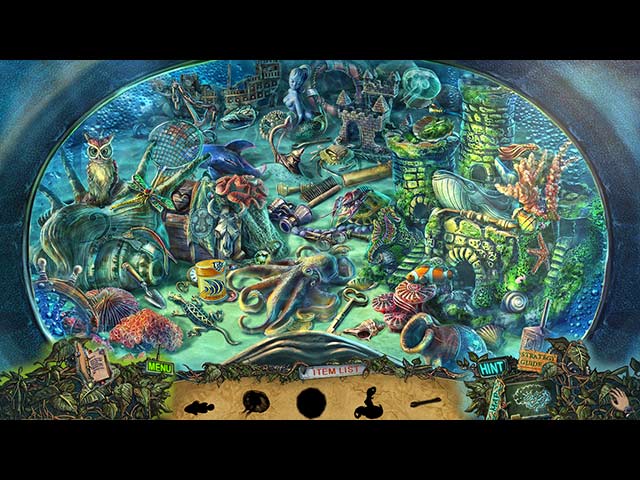 Twilight Phenomena: Strange Menagerie has a similar tropical, exotic theme as the first game but this time it sets in Mexico. Your cousin has contacted you before she went missing, as you arrived at the place, you discovered some weird animals and plant species as well as a mad scientist conducting a suspicious experiment. As expected, you have to stop the experiment and save your cousin before she mutates. The storyline here is definitely not the game's strongest feature as it is terribly unoriginal and we actually got a little bored with it.
We would not say the graphics in Twilight Phenomena 2 are 'awesome' either. They are not bad, visuals are clear and scenes are nice-looking but they are very old school, the locations are not very interesting as we have all seen them before and they can be much more detailed. The voice overs are nice enough and the music is not irritating but is not something particularly good.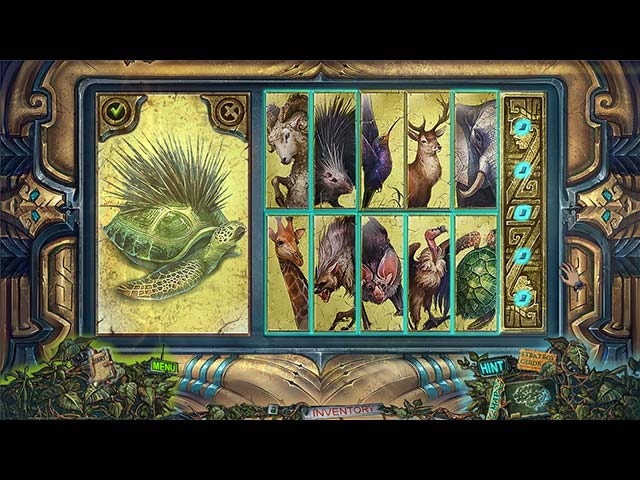 The gameplay is very predictable ERS-G style, easy and straightforward. You have to walk back and forth or jump between scenes using the interactive-map and completing repetitive, uninspiring, sometimes frustrating tasks. Luckily, the developer did add some extra features to spice up the plainness of the game. There are Collectibles as well as Achievements and a rather annoying Raccoon companion as it constantly pops up on the screen.
Let's move on from the bad to the good. We found the interactive Hidden Object scenes in this HOPA sequel to be extremely well done. You can switch between Hidden Object mode and Hexagonal Rotating Puzzle mode. There are also various different types of HO scenes to complete although many of them are junk-pile liked. Moreover, the puzzles are very good. They might not be absolutely original but they are at least, fun to play and you can even change the difficulty in some of the puzzles. Another feature we like about this game is the Custom Difficulty mode where you can fully customize the game's difficulty along with other three preset modes.
The length of the main game is not really long and ends in some kind of a rush. The Bonus Chapter is nothing really remarkable. Other Extras including some obvious stuff like Strategy Guide, Wallpapers, Screensavers, Concept Art, Soundtracks, replayable cutscenes, Hidden Object scenes, Mini-Games and the unnecessary ability to change the Raccoon's outfit.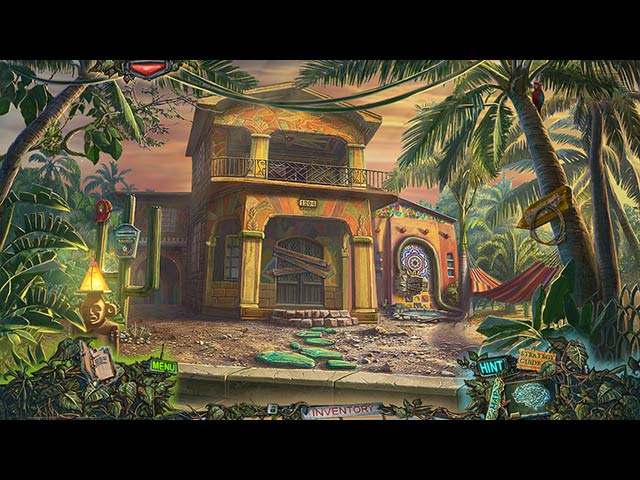 Grim Facade takes us back to Venice with this new installment, The Red Cat. Recently, a series of murders has been going on in town, with the killer announcing its victim by putting a Red Cat on the victim's front door. The Mayor has asked for your expertise when his son appears to be the […]
Marjory called for your help when her fiancé has been kidnapped by hooded figures in plague masks. As you dive deeper into the case, you discover something far sinister lies behind. PuppetShow has now come to the ninth installment, with little progress. First off, there is simply nothing innovative about the story in PuppetShow: Her Cruel Collection. […]
Here comes another Dark Tales game in this long-running series from ERS Game Studios. In this ninth installment, you are asked to travel to Hungary to solve another gloomy case, based on the famous Allan Poe's short story Metzengerstein. Despite Metzengerstein being one of our personal favorite Allan Poe's works, we found this installment […]