INFO
Item Reviewed
Times of Vikings
August 11, 2013
RELEASE DATE
August 6, 2013
DEVELOPER
Seppia Interactive
Times of Vikings is another Builder Time Management game based on the theme of vikings. We really do not know what to think about this one, on one hand, the presentation looks great, on the other hand, the gameplay is not so great.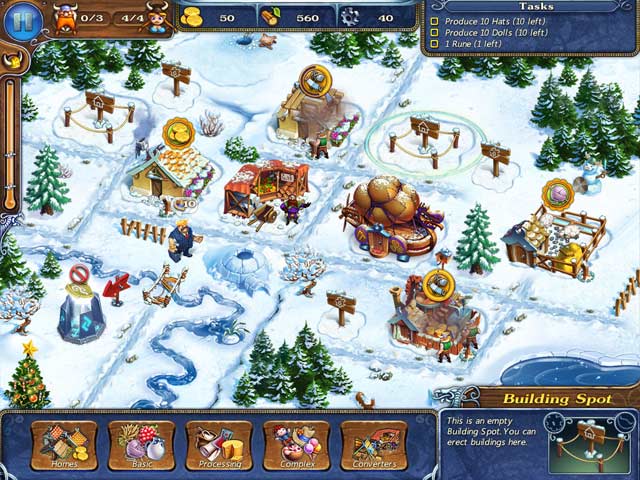 There was once a time where nearly all of the Builder games released are based on either Rome or Egypt and now Vikings seems to be the trend that is currently running. In Times of Vikings, the story is very predictable – you have to save the village, put the evil dragon back to sleep and find the missing runes.
Let's start with the good aspects of this game! Times of Vikings has awesome graphics, they are cartoony without being too childish; colorful without being eye-straining and the scenes have some dimensions to them. The music is also pretty good despite the lacked of voice overs.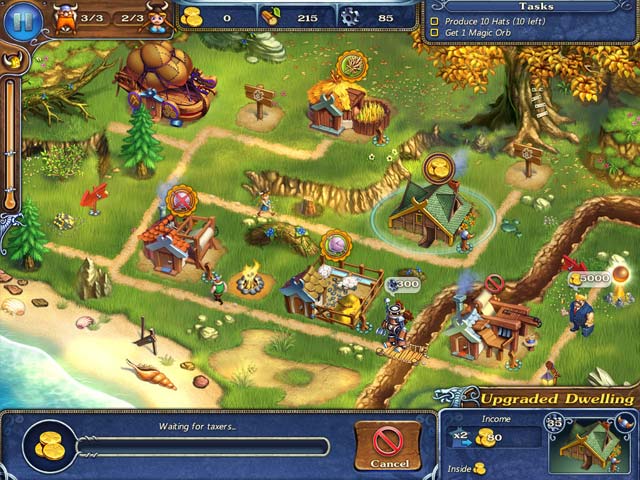 Times of Vikings is fast-paced which means a lot of features are being introduced in the first few levels. There is a nice variety of buildings and stations here in Times of Vikings and you can even sell items to the market.
What really put us off is the game's weird and annoying mechanics. There is a good deal of clicking here and some are really unnecessary or the developer just put it there just to chase off the players. For example, to collect the rent you have to send the Tax collectors to the houses first AND then click to collect the rent so collecting the rent takes at least two clicks. We can look pass this fact if the game allows chain task assignment which all builders really should. In this game, you have to wait for the workers to complete their jobs before assigning another one. This is a major problem especially in a very fast-paced builder like this one.
In addition, there is no difficulty modes or the popular relaxed mode offered. Therefore, all players need to cope with the limited amount of time in each level which can make to game incredibly difficult if you are not very familiar with this type of game.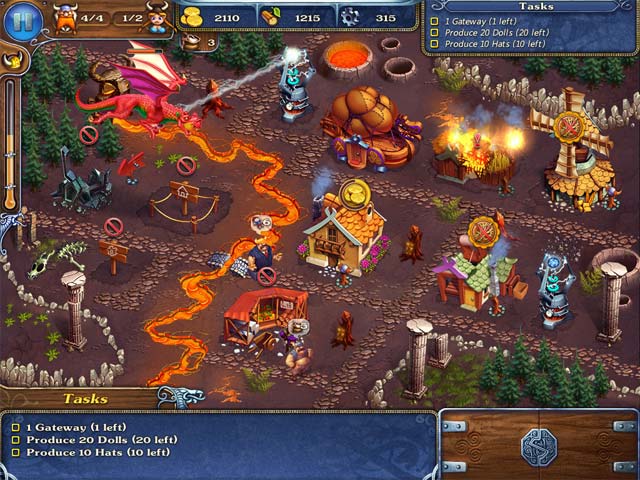 In this fifth installment of the fan-favorite Campgrounds series, Addie is in need of a vacation, but how could she leave her campgrounds lonely? She enlisted her trusted friend Tom to help lo over the campsites while she's away, but as a newbie, is Tom up to the task? all the previous games in […]
Whether it's fairy tale fantasy or medieval or Vikings or crime, the Time Management genre has gone through a wide range of themes – but very few have actually been set in a futuristic world. Faraway Planets takes you to the future when civilization is possible on another planet, when technology is so advanced and […]
General Flavius of Britons is up for a dangerous new journey! After ridding the land of Britons of the Filth in the first chapter, Flavius realized that he still needs to clear the source of the evil. Enter the Shadow Lands – the underworld for the dead souls of the Celts where the Filth has […]