INFO
Item Reviewed
Sparkling Amber
August 4, 2013
RELEASE DATE
August 3, 2013
The first sight of Sparkling Amber reminds us so much of the good old-fashioned Time Management games we used to get in the past, wonder why they are so rare these days. And when one comes out, it is really difficult to find one that is actually 'good'. So what about Sparkling Amber?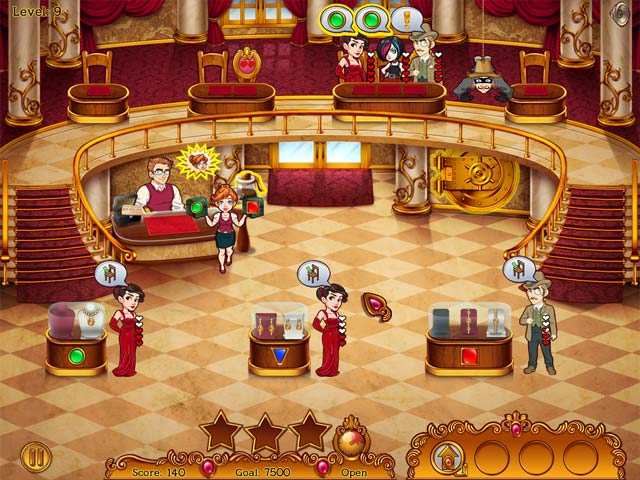 Sparkling Amber is from Kef Sensei; for those who do not recognize the name, the studio co-developed Hotel Dash, Garden Dash and Parking Dash with Playfirst so they clearly knows exactly how to create a good Time Management game. In Sparkling Amber you will get to run a jewelry shop with the task of creating jewels for the king at hands. It is similar to Dash games in many aspects; you drag and sit your customers, deliver them the products and checking them out, earning money.
Sparkling Amber has a huge potential to be a very solid Time Management game as the gameplay 'could be' very entertaining. The game is surely a very busy, challenging game as you have to perform so many tasks in so little time like refilling jewel cases and sending jewels for polish; not to mention, catching the thieves. Expert dash players will have very little problem managing this but those who are not very familiar with this type of game will clearly struggle. There is only one mode in Sparkling Amber, so that does not help either.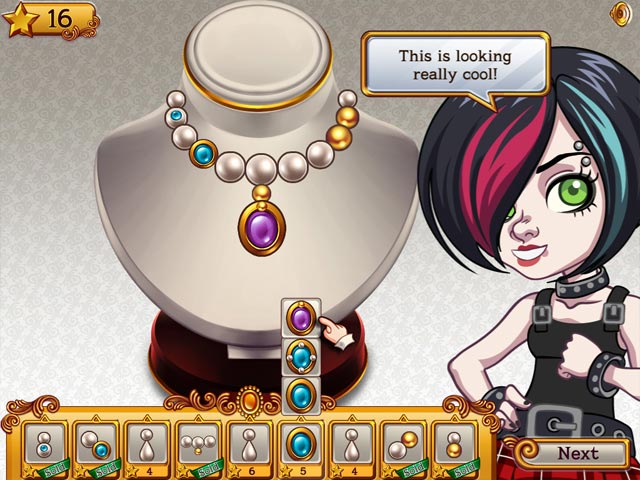 The control of Sparkling Amber is not very good. The cursor head is considerably large and there is problem with click recognition, sometimes it lets you click on in the wrong place which could then be very frustrating. There is also no option to cancel the ordered actions, another let down. Moreover, there is not enough variation in the game; the game featured five locations but each looks quite similar to each other and you basically perform the same tasks, doing the same stuff whatsoever.
As for the upgrades, they are not permanent but can only be used one time – you will be able to buy the upgrades at the start of each level; they are not too expensive and you will probably doomed not buying them.
The graphics in Sparkling Amber is well done, crisp and clear although it is nowhere near the best in the genre. The music is not annoying and we actually like it very much.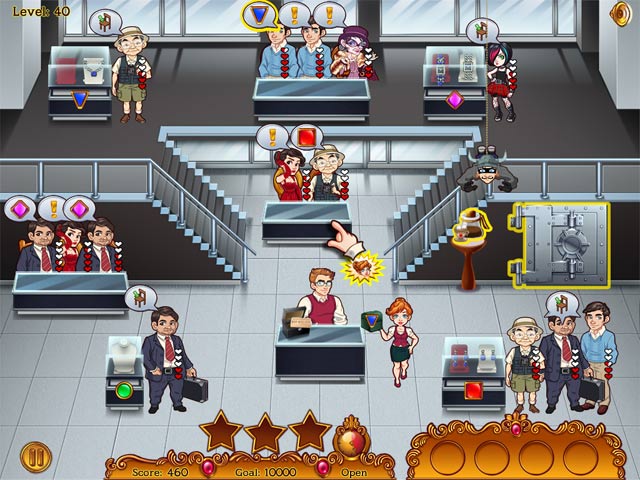 In the increasingly monotonous Time Mamanegement games landscape comes a game that breaks from the usual resource-management format once in a while. Amy's Greenmart is a new Time Management offering from Cyber Intellect. Get to know Amy, a promising young woman who aspires to take her newly-opened eco-friendly supermarket to success. Amy's Greenmart takes on […]
Angela is back in full force with the third game in the Fabulous series. This time, Angela's high school reunion is right around the corner. But can she keep up with all the drama surrounding her career and her life? Will the reunion be Angela's "breakout" moment among her high school friends or will […]
Remember the time when we only got one icious release a year? Now, we don't only get two icious games a year, we also get releases from its sister series; Angela's Fabulous and this latest one, Cathy's Craft. Obviously, Cathy's Craft exists in the same universe as icious and Fabulous, but does it live up […]