INFO
Item Reviewed
Imperial Island: Birth of an Empire
August 30, 2013
RELEASE DATE
August 21, 2013
FEATURES
Widescreen Support
Relaxed Mode
Achievements
As far as we can remember, the latest game from QuickClick was Temple of Life – a Hidden Object Adventure game. Their latest game, Imperial Island, however, is a Match 3 game – a really good one.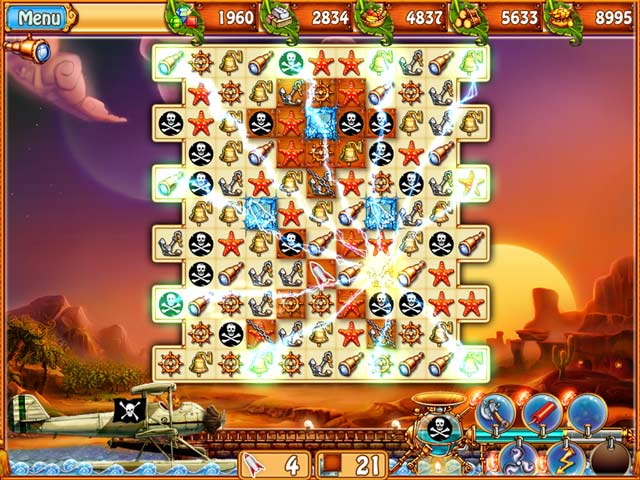 Story has rarely been a big part of Match 3 games just like in Time management games and Imperial Island is not exception. Emperor Omadan's empire has been invaded; he took a huge risk by gathering all the survivors and settle on a new land. Your job is to reconstruct this brand new empire and return the prosperity. This plot has been used countless times but the story is not the part we need to worry about anyway.
The visuals are brilliantly colorful with gorgeous, exciting effects and imaginative backgrounds. The scenes are very detailed and beautiful to look at in a cartoony way. The music is equally awesome, pleasant with stunning sound effects.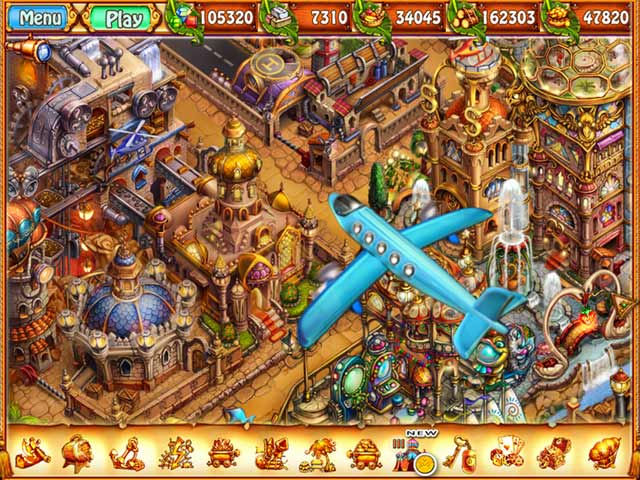 What differs Imperial Island from the other Match 3 games might be its incredibly entertaining, varied gameplay. The Match 3 boards are very nice looking while the tiles look different from each other so there is no confusion here. There are also some awesome power ups and special items you can use. Not only you have to complete the standard Match 3 boards, the tasks in each level are not the same – sometimes you have to complete the board, sometimes you have to get the ship to the bottom or load numbers of resources and much more. Furthermore, there are 'Events' levels where special event has occurred; these are very creative as well as fun to play.
Apart from Match 3 gameplay, the developer made great use of some elements from Builder games. Rebuilding an empire is definitely not a revolutionary addition to a Match 3 game but Imperial Island has much more than that. You can select the building you want to build from a number of alternatives, each building produce different resources and has its won special use. You can also upgrade buildings to your wish.
Imperial Island: Birth of an Empire is a challenging Match 3 game with a Relaxed Mode offered along with the original Timed Mode. As said, it is a challenging game so even if you chose to play on Relaxed Mode, you will still feel some pressure.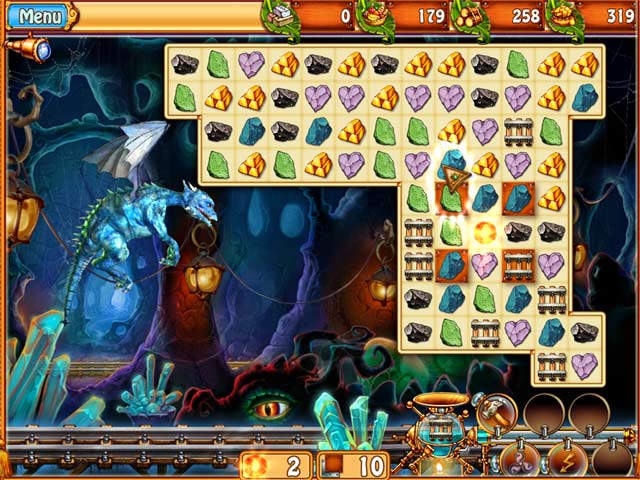 Help Emperor Omadan pave his way through dangerous creatures, natural phenomena and countless obstacles on the way to searching for his missing son, Prince Caleb. Imperial Island 2: The Search for New Land is the second Match 3 game in the series; unfortunately, it is a step back from the first game. On the presentation side, the developers did quite […]