INFO
Item Reviewed
Happy Chef 2
August 8, 2013
RELEASE DATE
August 8, 2013
DEVELOPER
Nordcurrent
Steel Monkeys
FEATURES
Widescreen Support
Mini-Games
Achievements
Relaxed Mode
FOR iOS

For iPad

For iPhone
As the name of 'Happy Chef 2' suggests, Happy Chef 2 is a cooking Time Management game. The concept and gameplay behind this game is surely not at all original as we have seen it being used and reused in so many games before.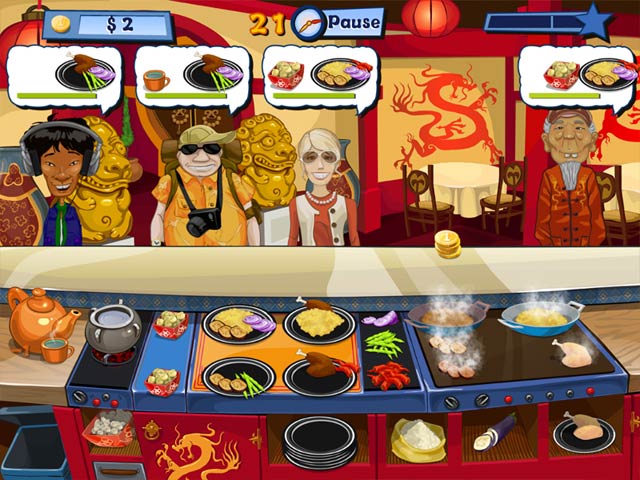 There is nothing much about story in this cooking game sequel which is not unusual for a Time Management game of a kind. You basically travel around the world from Italy, Hawaii, America, China to France and set up each restaurant there. One thing that we like is the variety of menus in Happy Chef 2, each country has a new setting and a new set of menus and recipes so the game does not feel as repetitive as it could have been.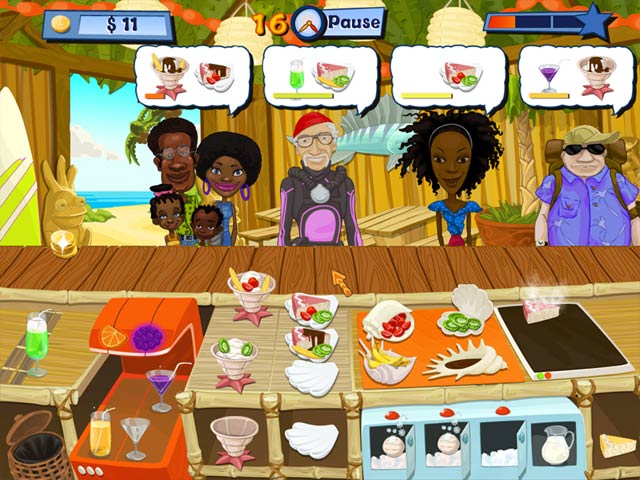 Happy Chef 2 requires a huge lot of clicking which sometimes can be very frustrating. The gameplay is simple, customers come in, cook up what they want, serve them and collect the money. Some menus require more than just one or two clicks to complete and there are no shortcuts! There are upgrades to purchase, most of them are very useful and the prices are not too high. Moreover, there are achievements to collect as well as mini games between each location.
The graphics of Happy Chef 2 is nice-looking, clean and very colorful. The 2D characters are well drawn and the effects are good to some extent. The music is not distracting, it is pleasant and fits the game nicely.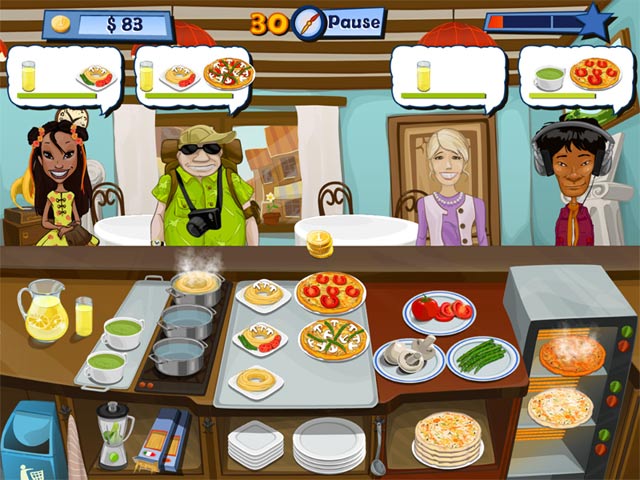 Claire always aspires to be a famous master chef, and her dream has a chance of becoming true this time. Join Claire on her cross-country adventure as she opens food trucks, serving icious dishes to the masses. Can you help her survive the chaos of running restaurants in Claire's Cruisin' Cafe? Is 2020 the resurgence […]
As far as famous coing games go, Coing Diary is in the top tier of the list. This free-to-play Time Management game from MyTona was only launched in 2018, but has seen the type of success that most mobile games can only dream of. Coing Diary has already been downloaded 10 million times worldwide and […]
Nordcurrent, the creator of the insanely popular Coing Fever, presents a new twist on coing games. Hungry Invaders is essentially Plants vs. Zombies meets coing – can you feed all the monsters before they reach your kitchen base? If you the format of tower defense games and the mechanics of time management games, then […]