INFO
Item Reviewed
Forest Legends: The Call of Love Collector's Edition
August 4, 2013
RELEASE DATE
August 6, 2013
FEATURES
Widescreen Support
Interactive Jump-Map
Voice Overs
Two Difficulty Modes
Diary
Potion Station
COLLECTORS EDITION
Exclusive Bonus Chapter
Integrated Strategy Guide
Wallpapers
Concept Art
Soundtracks
Collectibles
FOR iOS

For iPad

For iPhone
It seems to be a while now since we get a game by Alawar Stargaze, the last one was Twisted Lands: Origin around August last year. Unlike some other past works by the studio apart from the Snark Busters series, Forest Legends is not a dark or spooky game – it is a magical fantasy game.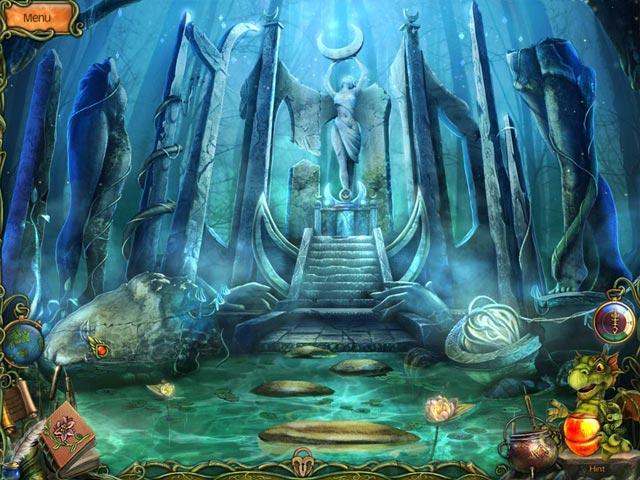 The best aspect of Forest Legends is surely the game's visuals. Although they seem to be a little bit washed-out; they are very gorgeous to look at; charming and beautiful at the same time. However, this high-quality visuals do not carry on to the game's cut scenes as they are much more blurry and very faded.
The story of star-crossed lovers is nothing very original but when tied into fantasy setting, it is quite interesting. Along the way you will be collecting over 70 memos which will reveal the story in more detailed.
The audio aspect of the game is pretty average, the soundtracks are nothing extraordinary and the voice overs are slightly annoying especially the main character, Eveline, which sounds way too dramatic. Unfortunately for us, Eveline speaks quite a lot – even the notes in the Journal are voiced by her.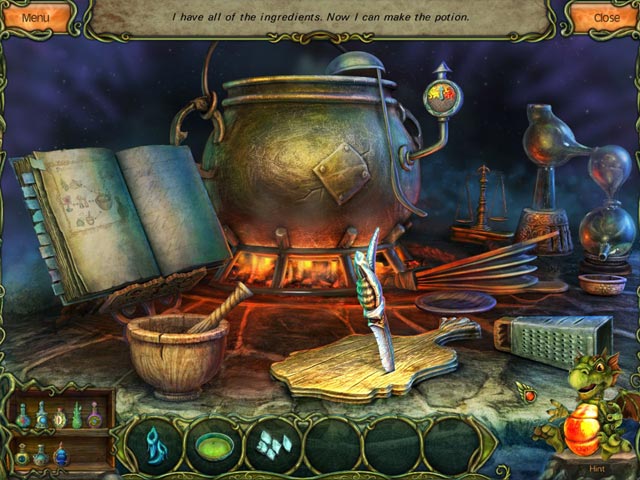 The gameplay of Forest Legends is simple and very straightforward; been here, done that kind of thing. One feature that sets this game apart from other is the Potion Mixing Station which might sounds like a great idea as it serves as a side mini-game. It is entertaining for the two or three times you play but it gets very boring after that. Forest Legends is not a Hidden Object game even though it plays like one; and when we play a casual Adventure game, we expected some great, challenging puzzles as puzzles are not serve as the main part of the game. In Forest Legends, you would not get any of that because most, if not all of the puzzles despite some being quite creative are extremely easy and can be solved even by young children.
Forest Legends is quite slow-going, the transitions are slow, characters move slowly and the pace of the game is slow. Sets aside that, Forest Legends can be finished pretty quickly; roughly three hours for expert players and more for beginners. The Bonus Chapter includes half new locations and half revisits and you will be playing as another character. It is nothing particularly interesting as the story is not really good and you have to do all the same stuff and mixing more potions but still, very well done. Other Extras are quite disappointing, no Achievements or interesting bonus that blow us away.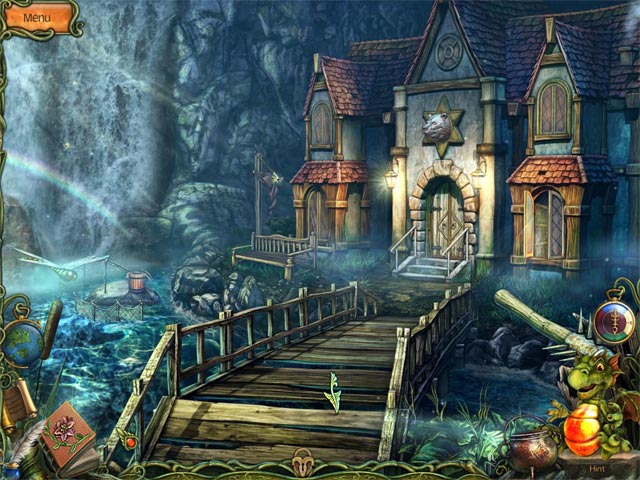 After Melesta was removed from the production of the classic Farm Frenzy series, things seemed to be going downhill. We can all agree that Farm Frenzy 4 was a total mess, and so we did not expect much from this new installment. Luckily, the developer has now been switched again to Alawar Stargaze – and […]
The first Echoes of Sorrow game was such a blast to play at the time it was released, however, there seems to be not much improvement during the three years gap between the first game and this sequel. The story in Echoes of Sorrow II is all about , betrayal and tragedy with a really […]
In a year full of fantasy and magic Hidden Object Adventure games, The Fog is definitely a nice adult-themed change. It is developed by Alawar Stargaze, a promising developer which is why The Fog is quite a huge disappointment compared to all the other great games from this developer in the past. The Fog featured […]