INFO
August 21, 2013
RELEASE DATE
August 15, 2013
DEVELOPER
Alawar Entertainment
Amegami
FEATURES
Widescreen Support
Achievements
Finders is a fusion of many popular genres, it is heavily Time Management and Strategy based while mixed in some Adventure and Puzzle elements. Although the main concept of the game is not really unique as it can be compared to Sim/Strategy games such as the popular Virtual Villagers series.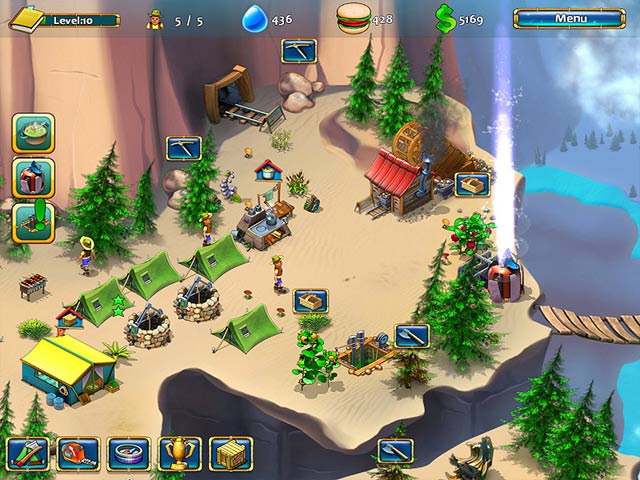 What interesting about Finders is that it actually has a story going along with the game. You are on the task to seek for the Hero as your plane crashes on an island while also feed and cure your group. The presentation of the game is as well satisfying, graphics are colorful and very sharp although can be a little flat. There are no voice overs but the music is peaceful while not being too calm.
On the left side of your screen, you will find a list of tasks you need to complete. Each task will reward you with experience points so you can level up and progress to the next land. The tasks come in a nice variety, some are very challenging while some are easy to complete. Similar to other games of its kind, you will need to send the people in your group to perform several tasks such as chopping trees, finding food and build houses. At the same time, you have to provide enough food for them as well as cure them when they are sick.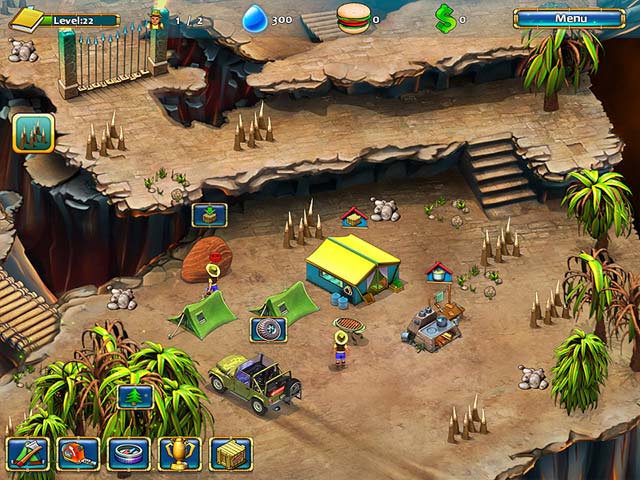 Unlike other Sim games, the developer has thrown in some creative features such as the ability to send your workers to the forest to find food or the mini-games wonderland in the mine. There are many different types of mini games available although most of them are quite simple and nothing extraordinary, there is one that we really enjoy which is the Match 3.
On the other hand, what the developer failed to deliver is fast-pace gameplay. The game starts out very slowly and continues to be that way. What more frustrating is that the tutorial is very lame, it tells you very little about what to do next so the first hour of the game is basically trying to figure out what's going on and what to do next.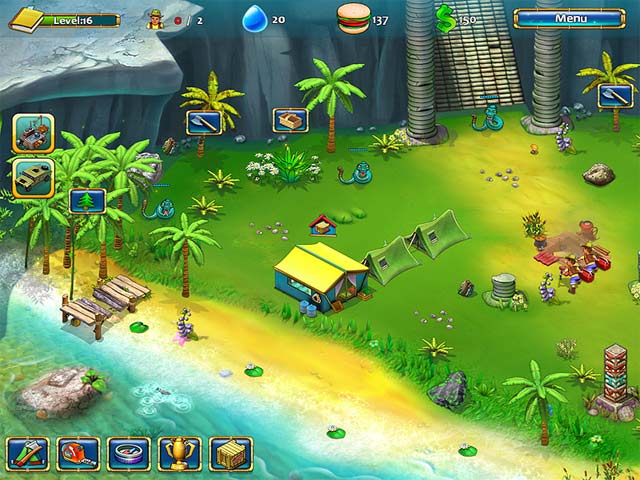 Over the years, the New Yankee series has gained quite a reputation among Time Management fans and built itself a loyal group of players. In this ninth installment, the series still has many tricks up its sleeves. When an evil spell bo plans to defeat the King and Queen and conquer Camelot, it is up […]
Claire always aspires to be a famous master chef, and her dream has a chance of becoming true this time. Join Claire on her cross-country adventure as she opens food trucks, serving icious dishes to the masses. Can you help her survive the chaos of running restaurants in Claire's Cruisin' Cafe? Is 2020 the resurgence […]
Join Ashley and Scott as they co their way across cuisines with the dream of launching their own successful eatery. GameOn Production presents a brand-new Time Management game sets in the world of food and icacy! Baking Bustle joins GameOn Production's growing portfolio of Time Management games, which consists of quality hits like Rescue Team […]