INFO
Item Reviewed
Clockwork Tales: Of Glass and Ink Collector's Edition
August 12, 2013
RELEASE DATE
August 11, 2013
FEATURES
Widescreen Support
Interactive Jump-Map
Voice Overs
Three Difficulty Modes
Diary
Bird Helper
COLLECTORS EDITION
Exclusive Bonus Chapter
Integrated Strategy Guide
Wallpapers & Concept Art
Soundtracks
Achievement & Collectibles
Replayable HOs & Puzzles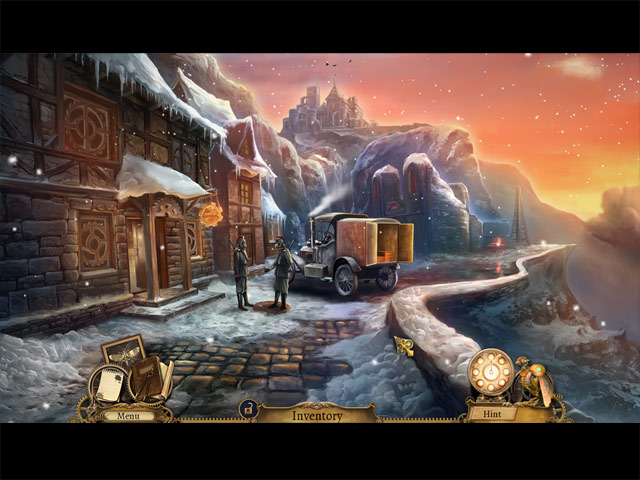 When there are earthquakes occurred around the world, Dr. Ink has invited you to Hochwald to solve this mystery. Right after your arrival, Dr. Ink is taken by a giant mechanical robot and now it is up to you to save him and the world! The story in Clockwork Tales is pretty good and interesting although there are no major twists or surprises. We also really enjoy the steampunk theme of the game as it is still pretty rare in HOPA games.
The graphics in Clockwork Tales are plain awesome! All of the scenes are beautifully drawn especially the outdoor scenes where they feel a little 3D. The characters look very good and their dialouges are fun to read. The music is stunning and fits the game perfectly and the voice overs are professional and very clear.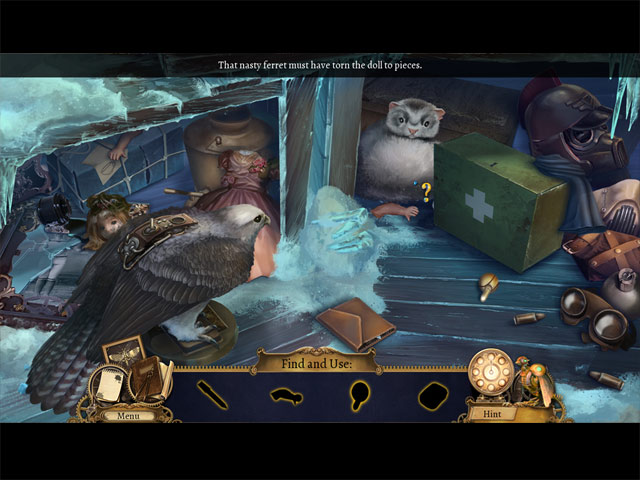 The gameplay of Clockwork Tales is HOPA typical; it plays smoothly and it is not too easy. However, we feel like the mini games in Clockwork Tales are not very creative although the difficulty level is just right. There are all types of extras in Clockwork Tales from interactive map, a variety of Hidden Object scenes types, cute little helper, achievements and collectibles. The collectibles not only available for you to collect, but you can actually read some fun facts of each mechanical bug you have collected.
Clockwork Tales did an excellent job all the way through the main game until it reaches the Bonus Chapter. The quality is still there but the story is not so good. Moreover, you have to revisit a lot of locations from the main game, and there are a lot of Hidden Object scenes thrown in there. It is also very short, only 30 minutes for fast players compared to the solid 4 hours of the main game.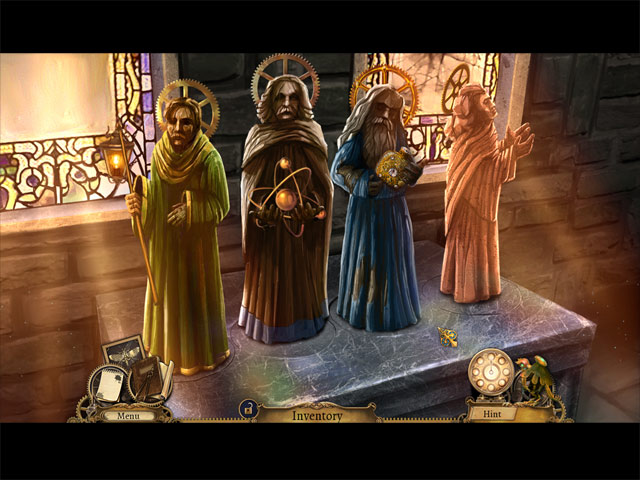 Vampire Legends: The True Story of Kisilova is a HOPA game that provides a fairly typical vampire experience. The elite in Vienna has heard reports of a string of murders following a deadly plague epidemic. The government has decided to act in response to the danger of the disease spreading as well as murmurs of […]
The young prince Fern vanishes with a mysterious female just before his coronation. The royal protectress and teacher have been tasked with finding him and bringing him home.In this new adventure game by Artifex Mundi named "Lost Grimoires 2: Shard of Mystery," which was released on April 19, 2017, she will encounter tricky hidden object […]
After defeating the army of the strange Elf Sylvanheir, King Raphael returns victorious. While the king's followers await his victorious entrance, his sister fears Raphael has been cursed and that a genuine war is about to break out, based on his unusual letters from the conflict.A fascinating hidden-object puzzle adventure game from the makers of […]