INFO
Item Reviewed
Awakening: The Sunhook Spire Collector's Edition
August 20, 2013
RELEASE DATE
August 18, 2013
DEVELOPER
Boomzap Entertainment
FEATURES
Widescreen Support
Interactive Jump-Map
Voice Overs
Three Difficulty Modes
Diary
Dragon Helper
COLLECTORS EDITION
Exclusive Bonus Chapter
Integrated Strategy Guide
Wallpapers
Soundtracks & Cutscenes
Achievements & Collectibles
Glasswork Puzzles
Sophia's journey was supposed to end at the
Skyward Kingdom
; Anyway, we are glad that Boomzap decided to continue the series as the ending of the last game was a big hangover and for the fact that Awakening is one of our favorite HOPA series!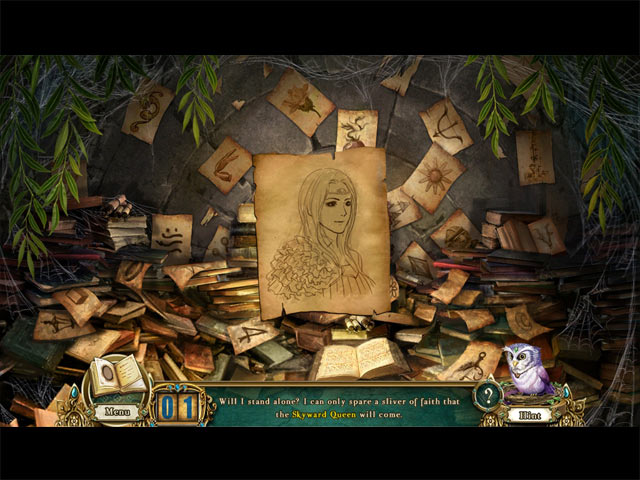 Now that Sophia is no longer just a princess, Queen Sophia has to travel to The Sunhook Spire to find the Enchantress on her task to awaken her parents. On her way, she was captured by Captain Ironhook and Gremlin, can she escape this mess and help her parents? The story in this fifth game continues smoothly from the Bonus Chapter of the previous game, it is interesting with few twists and turns.
We surely do not need to mention how awesome the graphics and artwork in this Awakening game is since the quality is consistently high throughout the series. Awakening 5 features both indoor and outdoor scenes, outdoor scenes are spectacular with gorgeous use of colors and shades to create dimensions while indoor scenes are filled with magic and beauty. For the music, it is charming and soothing; perhaps, a little too calm in a few occasions. The voice overs are awesome, easy to follow and very consistent.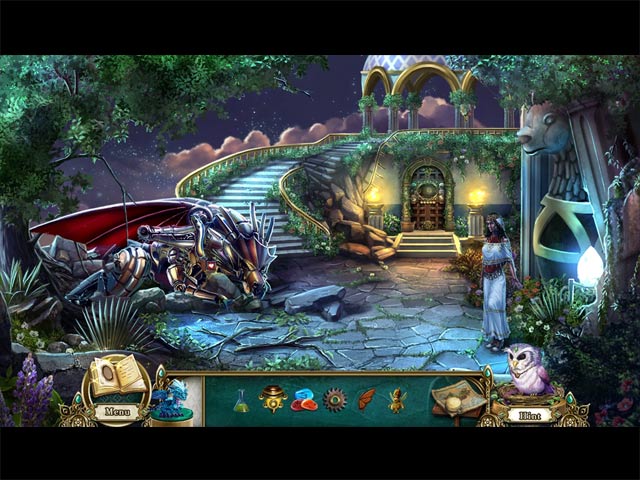 Still, the main Adventure gameplay of this Awakening sequel is still on the easy side. However, Boomzap did thrown in a lot of challenging puzzles. We love challenging puzzles as long as they are entertaining. Unfortunately, despite the unique factor, we found some of the puzzles in this game to be frustrating and time-wasting, the puzzle clues are often too obscure to make any sense of of them.
In contrast with the game's weak puzzles, the Hidden Object scenes are beyond awesomeness! There are now more Hidden Object scenes to explore in this game compared to the previous installments and they are all extremely extremely well done. Most of the scenes are incredibly interactive with nice, creative twists to the traditional HOG style.
Your Dragon and the Owl are also back with you on the journey. What new is that the Dragon is no longer just a fire-spitting dragon but it has many other special powers as well in which you will discover as the game progresses. Furthermore, there are Morphing Objects and Achievements to collect.
The length of the main game is 4 hour solid for experienced players and in Collector's Edition you will be able to play the Bonus Chapter which is surprisingly good and very long. As Extras, there are Wallpapers, Concept Art, Soundtracks, Strategy Guide, replayable Cutscenes and some pretty fun Glasswork puzzles.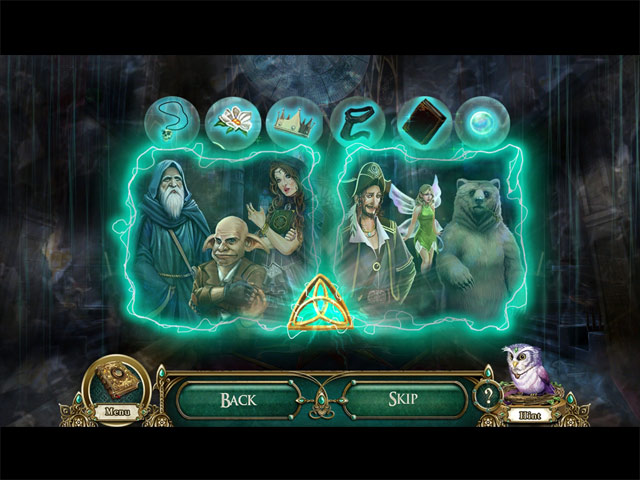 Boomzap is back! Yes, you read it right – Boomzap Entertainment, the once-prolific studio behind hidden object all-timers from Awakening to Dana Knightstone to Otherworld is back with a brand-new hidden object game. In Faircroft's Antiques: Treasures of Treffenburg, travel with Mia Faircroft to the beautiful Austrian city of Treffenburg as she embarks on her […]
Gamehouse Original Stories is back with a new Time Management sequel to the hit 80s TV sitcom of the same name. Guide Julie through a variety of exotic locations as she sets sail on the cruise of a lifetime from Los Angeles to Mexico! But what would happen when she has to deal with a […]
It has been six years since we got out last Sally's game. Now, Gamehouse has brought back this iconic Time Management and gave it a modern revamp. To the disappointment of long-time fans of the series, Sally's Salon: Beauty Secrets is very different from the Sally's games we were used to. Sally is now part […]