9 Clues: The Secret of Serpent Creek is the first Hidden Object Adventure game developed by a newly born studio, Tap It Games published through the well-known
Artifex Mundi
. You are on call to find your reporter friend, Helen who has mysteriously disappeared during her job at the Serpent Creek. Once you arrived, you found out that there are snakes crawling through the city and the citizens are sleepwalking, can you solve the case and rescue your friend?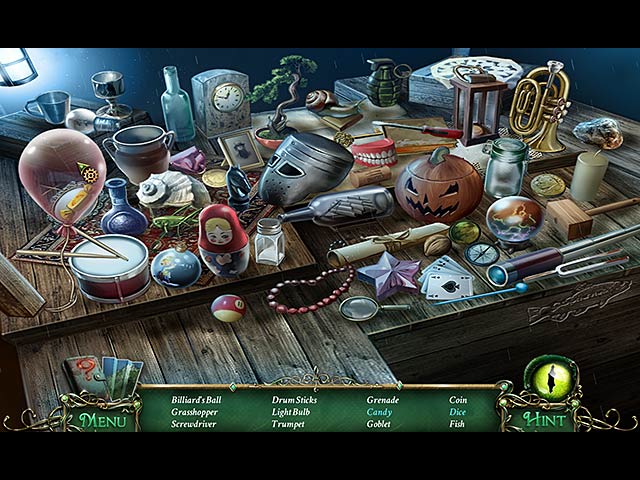 9 Clues featured a pretty cool detective story with many characters you will encounter, both friends and foes. There are a few nice twists in the plot as well, some are unexpected. Each character you encounter is beautifully voiced and drawn.
The graphics in 9 Clues are nothing spectacular as most of the locations are quite dark but they are not grainy or blurry, very pleasant to the eyes. On the flip side, we really like the audio and the music used in the game – it suits each scene of the game well and the ending credits music is really likeable!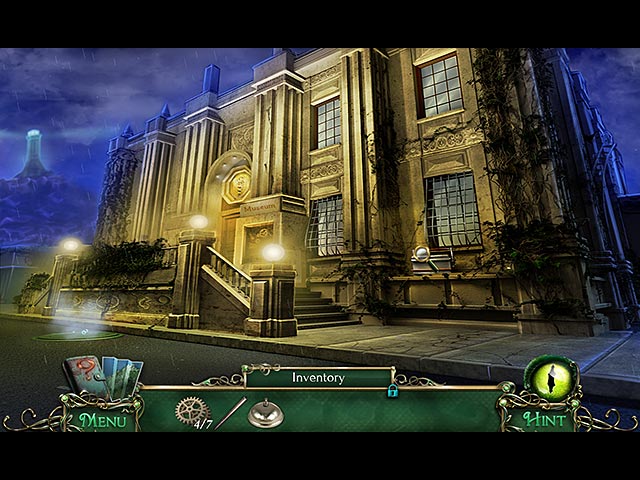 The developer did include an interactive fast-travel map in the game, however, you cannot use it to jump to whereever you want because you can only jump to the 'main' locations marked on the map. Despite the game being released only as Standard Edition, there are Achievements to collect and also 9 Collectibles well hidden throughout the game.
The Hidden Object scenes are easy and well done and the puzzles are nothing spectacular and are on the easy side. What unique about 9 Clues is its Detective mode which is a special scene once there is an event happened. In these Detective scenes, you have to find clues of the person behind the case spread around the scene and those clues will tell you a story on what had happened. This special mode is definitely interesting to play although sometimes they are do not make much sense.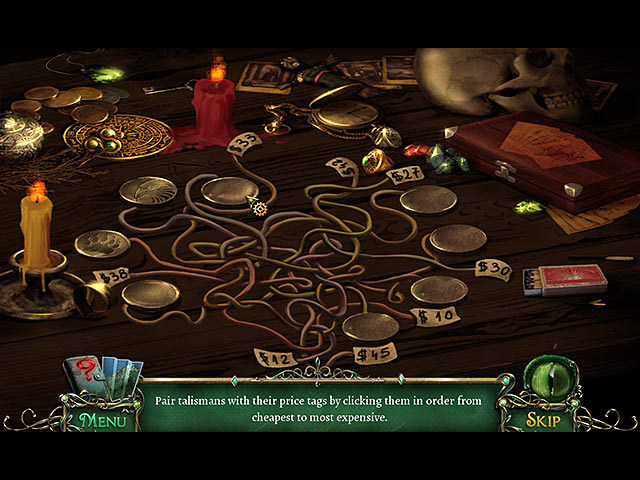 Vampire Legends: The True Story of Kisilova is a HOPA game that provides a fairly typical vampire experience. The elite in Vienna has heard reports of a string of murders following a deadly plague epidemic. The government has decided to act in response to the danger of the disease spreading as well as murmurs of […]
The young prince Fern vanishes with a mysterious female just before his coronation. The royal protectress and teacher have been tasked with finding him and bringing him home.In this new adventure game by Artifex Mundi named "Lost Grimoires 2: Shard of Mystery," which was released on April 19, 2017, she will encounter tricky hidden object […]
After defeating the army of the strange Elf Sylvanheir, King Raphael returns victorious. While the king's followers await his victorious entrance, his sister fears Raphael has been cursed and that a genuine war is about to break out, based on his unusual letters from the conflict.A fascinating hidden-object puzzle adventure game from the makers of […]