INFO
Item Reviewed
Stray Souls: Stolen Memories Collector's Edition
July 8, 2013
DEVELOPER
Alawar Friday's Games
FEATURES
Widescreen Support
Interactive Jump-Map
Voice Overs
Two Difficulty Modes
Diary & Dollhouse
Knitted-Doll Helper
COLLECTORS EDITION
Exclusive Bonus Chapter
Integrated Strategy Guide
Wallpapers & Concept Art
Soundtracks & Cutscenes
Collectibles
Replayable Mini-Games
We all know what Alawar Friday's Games is capable of, the team has delivered amazing games one after another. It is two years since the phenomenal success of the Dollhouse Story, we are all eagerly waiting for the release of this sequel and it is not a disappointment!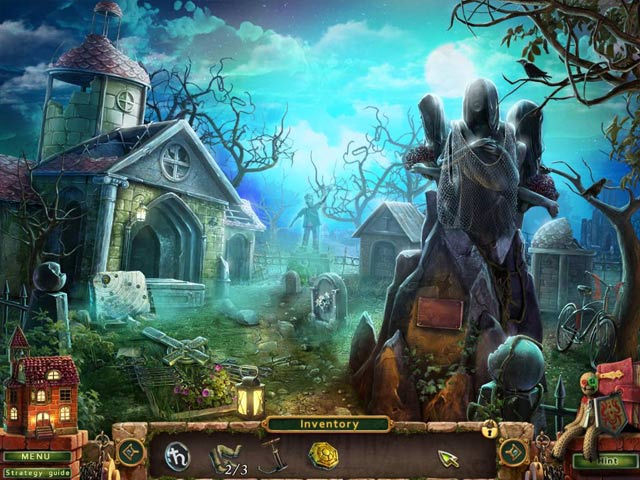 First thing that we noticed about Stolen Memories is the game's much improved graphics. In the previous game, the scenes are more dark and sometimes, blurry. In this sequel, however, all scenes are very clear with great use of different colors. Many scenes are breathtakingly beautiful with great details. All the characters are expertly drawn and unlike some games, the cutscenes quality is top notch and are not blurry at all!
Stolen Memories seems to be more creepy than the first game, the story is more intriguing and the music sounds more spooky. It has been such a long time that we have played Dollhouse Story that we have to go back and play it one more time although it is not really necessary but the there is a connection between the story of this game and the last and it actually make much more sense if you know the story of the first game well. The story in Stolen Memories is pretty strong and it is being told through different media such as the knitted-doll companion which will constantly giving you advice on what to do next, sometimes it makes the game too easy; there are also super-clever pop-up pages where you can collect on the street and there are wooden dolls to collect. These wooden dolls will be added to your Dollhouse collection which plays a significant role in the game's storytelling.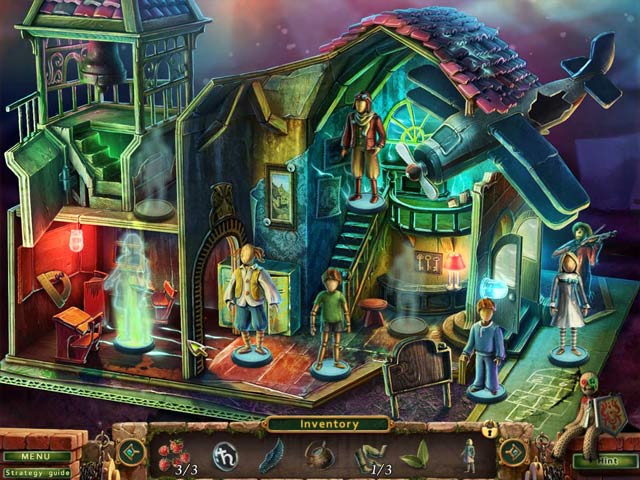 Stray Souls: Stolen Memories is not a difficult game to play as the gameplay is on the easy side. There are Hidden Object scenes which are not difficult to complete and puzzles which are fun to play, some are original, some are not. As it seems to be a requirement of today's games, there is an interactive map where you can use to jump to another place of interest; it is well designed and there are even some animations!
We will not keep praising on how brilliant this game is because Stray Souls 2 is not flawless. Even though the developers seem to did most of the things right, they might have forgot to add some CE factors such as Collectibles, Beyond Objects, Achievements or Shop. The length of the main game is also on the short side, it should be easily completed under 4 hours for fast players.
The Bonus Chapter is surprisingly, very very good! The story of the Bonus Chapter happens before the main game and it adds more to the story of the main game and even to the story of the first game. You will get to visit several new places and some places from the first game. Other Extras are nothing to be excited about.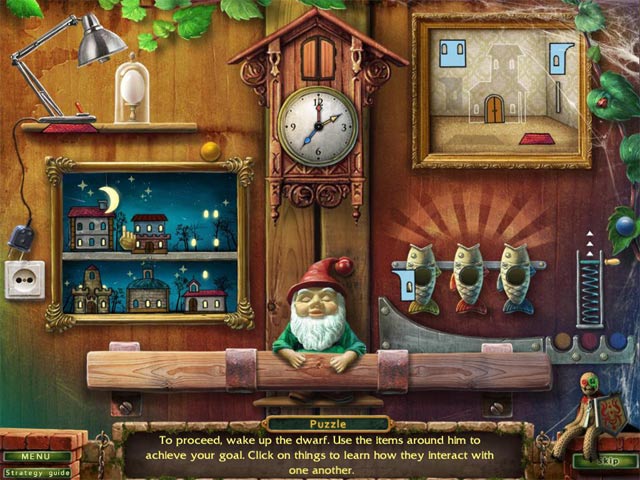 The Legend of Snow Kingdom is the long-awaited sequel of the Dark Stres franchise. At least the title of the game says so; otherwise, The Legend of Snow Kingdom does not feel like one. Nonetheless, we still appreciate the game's beauty and innovative gameplay. There are so many things in this sequel that are different from Sins […]