INFO
Item Reviewed
Strange Discoveries: Aurora Peak Collector's Edition
July 16, 2013
RELEASE DATE
July 13, 2013
FEATURES
Widescreen Support
Interactive Jump-Map
Voice Overs
Three Difficulty Modes
Diary
COLLECTORS EDITION
Exclusive Bonus Chapter
Integrated Strategy Guide
Wallpapers & Concept Art
Soundtracks & Cutscenes
Achievements & Collectibles
Replayable HOs & Puzzles
Aurora Peak used to be a nice, lovely, beautiful natural place until not long ago, when plants and animals started to mutate and the town is not as welcoming as it used to be. Aurora Peak was your home when you were young so your task is to save the town and find the person behind all this mess!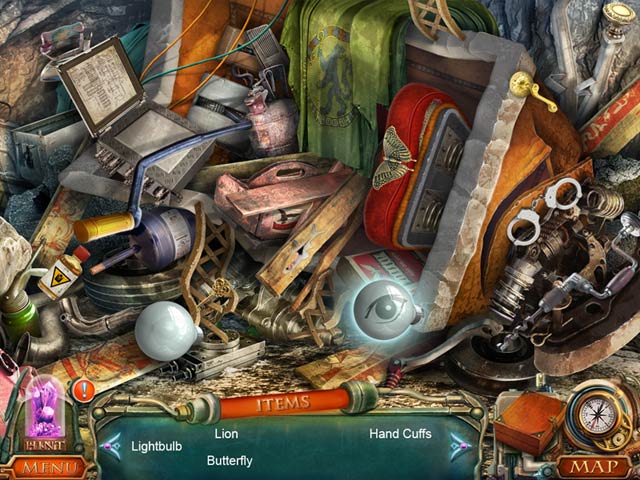 The story might not sound very original, just another 'stop the evil, save the town' kind of story but it is actually pretty interesting as the game has a very nice setting with a lot of exciting, beautiful nature to see. The graphics are clear and very well drawn, the colors are nicely ranged and used and the characters' looks are perfect! However, although the characters look nice and the voice overs are great – the characters' lips do not move when they speak which could be very annoying sometimes.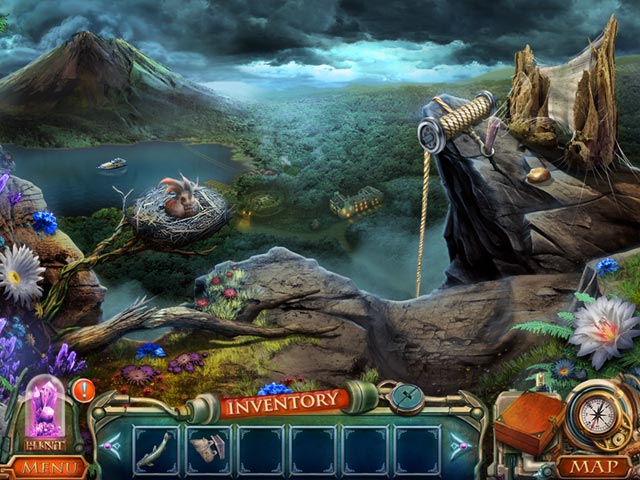 The effort of the developer to spice the game up is very clear. There is an interactive map which allow you to jump to the place you desired. There are morphing objects to find and achievements to collect. There are three different types of Hidden Object scenes; normal list-type, return objects to their places and finding objects according to their silhouettes – all of them are fun to play and are very well done. The puzzles are nothing really new and some of them are difficult while many of them are  straightforward.
What developer might have missed is the wow factor because at the end of the day, Strange Discoveries feels like another typical Hidden Object Adventure game; not really memorable nor very exciting to play. The length of the main game is also on the short side, advanced layer can finish the game in less than 3 hours.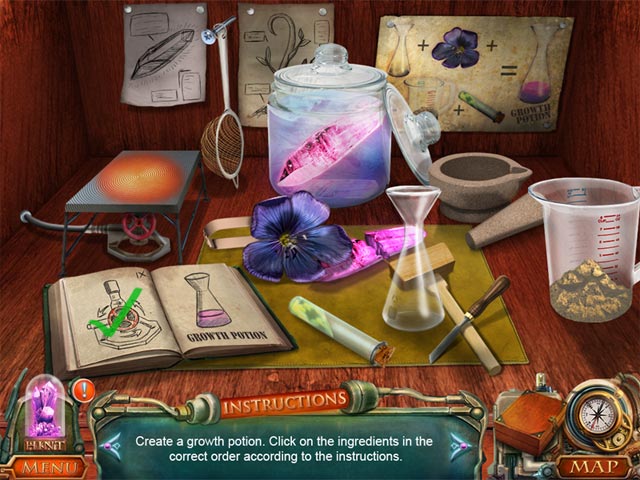 We were rather enad by Exoprimal when we first saw it and witnessed some of its dino-slaying activity. In contrast to Aliens: Fireteam Elite, although occasionally dispatching hordes of Xenomorphs is exciting, we never thought it would blow us away or even have us spellbound for hours on end. That impression, however, drastically altered when […]
The Machinika Museum welcomes you to discover and solve mysterious mysteries! Inspired by the excellent old-school puzzle game Myst as well as the modern The Room and The House of Da Vinci, this unique journey combines hidden objects and a fascinating plot. "Machinika Museum" is a brief (90-120 minute) first-person point-and-click puzzle game similar […]
Palindrome Syndrome: Escape Room is a sci-fi-themed escape room that will put your wits to the test. While discovering the events that lead you there, solve puzzles, decode secret codes, find hidden things, and tour the various chambers of the spaceship. Explore each of the rooms in which this adventure takes place to solve the […]