INFO
Item Reviewed
Rush For Gold: Alaska
July 5, 2013
Apart from Hidden Object Adventure games that flooding the casual games market right now; another genre that seems to be equally popular is Builder Time Management games. Unlike Hidden Object games, these Builder games are quite similar to each other and so, it is very difficult to make the game unique, however, Rush for Gold did a great job on that subject.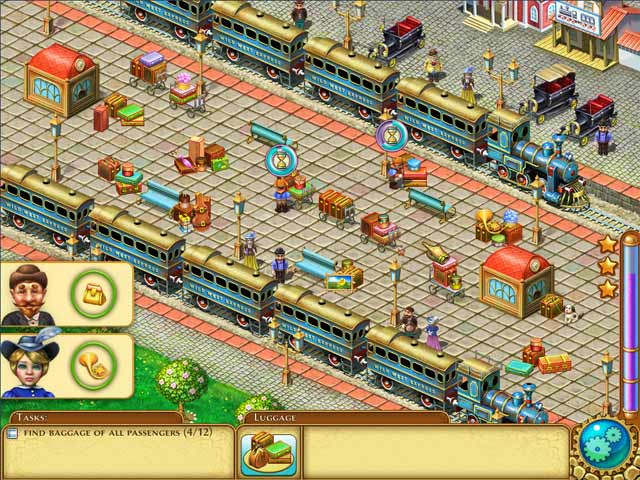 Rush for Gold features a rather fresh story about finding gold in Alaska; at least it is not about rebuilding another kingdom or tribe or whatever. What's better is that the story stays with you throughout the game and it is being told through a few dialouges between levels.
Rush for Gold: Alaska starts off with an innovative, Hidden Object mini-game where you are at the train station and the passengers seem to have lost their luggages; we wish the developers would add more of this kind of levels in the game though. Despite its unique first level and the original theme, the main Builder gameplay of this game is not very unique. It is also feel pretty repetitive as in every levels, you have to complete similar tasks – some puzzles or variations between a few levels might sound like a good idea.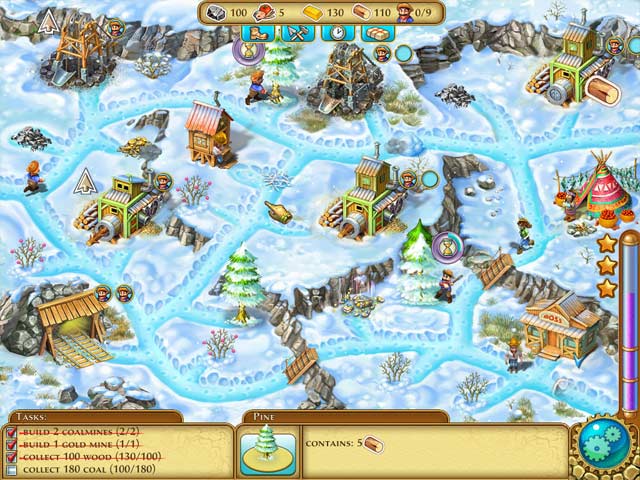 Anyway, the visuals in Rush for Gold are gorgeous and one of the best we have seen in a Builder game. All characters look nice, scenes are detailed, colors are vivid and very beautiful. The music is also well composed as well as the sound effects.
Rush for Gold has all of the features we are looking for in a good Builder game from the ability to assign tasks without the need of waiting for the workers to complete their jobs, the workers also do not need to go back to their homebase before starting a new job. We must say that Rush for Gold is quite a challenging game especially if you want to achieve 3 gold stars in the Advanced Mode; these stars are important because they can be used to buy decorations for the village. Luckily, there is a  Relaxed Mode you can choose to play if you do not want to get all stressful because in this mode, you will always get 3 stars no matter how long the level took you.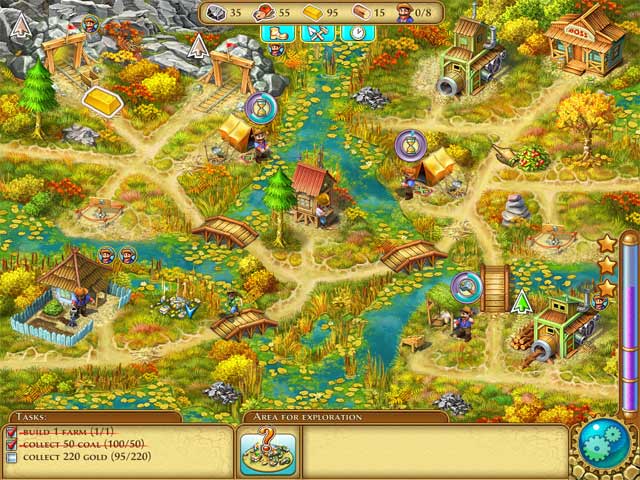 In this fifth installment of the fan-favorite Campgrounds series, Addie is in need of a vacation, but how could she leave her campgrounds lonely? She enlisted her trusted friend Tom to help lo over the campsites while she's away, but as a newbie, is Tom up to the task? all the previous games in […]
Whether it's fairy tale fantasy or medieval or Vikings or crime, the Time Management genre has gone through a wide range of themes – but very few have actually been set in a futuristic world. Faraway Planets takes you to the future when civilization is possible on another planet, when technology is so advanced and […]
General Flavius of Britons is up for a dangerous new journey! After ridding the land of Britons of the Filth in the first chapter, Flavius realized that he still needs to clear the source of the evil. Enter the Shadow Lands – the underworld for the dead souls of the Celts where the Filth has […]