INFO
Item Reviewed
Natural Threat 2Giant mutated plants have sprung up across the city, wreaking havoc and devouring the population. Prepare for exciting hidden object sequences, challenging mini-games, and a riveting story of heroism and survival! Do you have what it takes to be the hero and save her from the wickedness circling you? It's time to save the day in Natural Threat 2!z
July 30, 2013
RELEASE DATE
July 25, 2013
DEVELOPER
Alawar Entertainment
Butterfly iSoft
FEATURES
Widescreen Support
Interactive Jump-Map
Voice Overs
Two Difficulty Settings
Diary
Last year's Natural Threat: Ominous Shore was a great game; it has nice story, graphics and gameplay. In Natural Threat 2, you have to fight with evil, mutated plants and save your husband and your daughter.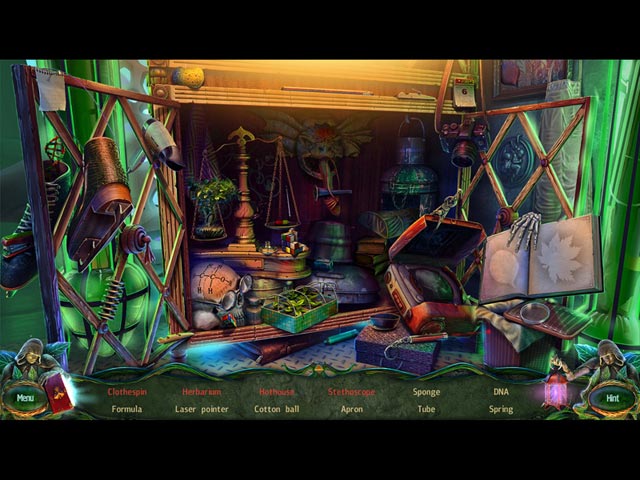 Calling Natural Threat 2 a sequel, the story in this game has nothing to do with the first game. The only reason we can see that this serves as a sequel is that both games have the same theme of mutated plants try to conquer the city, in fact, the story in this sequel is very similar to the first game. It is so similar that sometimes it feels like the developer just use the same story but sets in a new city with new characters.
With that being said, Natural Threat 2 is quite a hooking game. The story starts out very well with an intense cutscene and then it gets more exciting. You will stumble upon many notepads as well as posters and journal pages so there is a lot of reading to take; anyway, if you are not too keen of reading, you will not be disconnected from the story.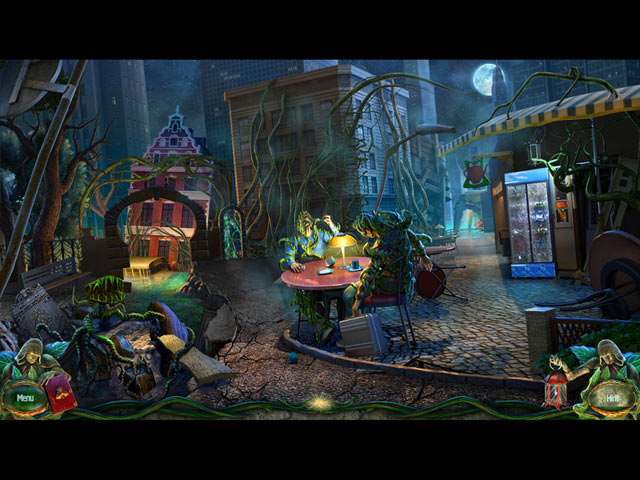 From the graphics point, Natural Threat 2 has an awesome, epic graphics. The artwork is brilliant and the scenes are crystal clear; all the animations are done well and many locations are very beautiful to look at. However, some might say that Natural Threat 2 is kind of a disturbing game which is true. Many visuals are not very pleasant to look at; like plants eating humans or little girl being wrapped around by plants, that's really gross. As for the audio, the music is Natural Threat 2 is okay, nothing to be praised about and the voice overs are great.
What the developer failed to deliver is a challenging gameplay because Natural Threat 2 feels like a beginner Hidden Object game. There is no map in the game which is not a major deal since the game is very linear. Most of the items you pick up will be used almost immediately and it is very easy to figure out all the tasks and interactions. The Hidden Object scenes comes in only one type which is the standard list one unlike its predecessor which has a variety of HO scenes. The puzzles are nothing original and they are not very difficult either; many of them feel out of place and not really related to the theme of the game.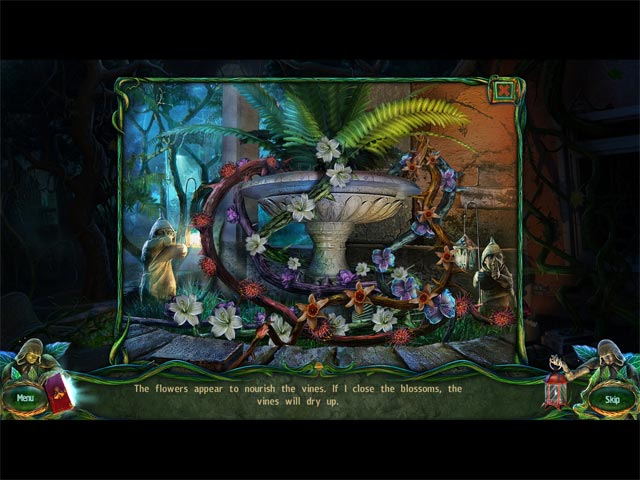 Over the years, the New Yankee series has gained quite a reputation among Time Management fans and built itself a loyal group of players. In this ninth installment, the series still has many tricks up its sleeves. When an evil spell bo plans to defeat the King and Queen and conquer Camelot, it is up […]
Claire always aspires to be a famous master chef, and her dream has a chance of becoming true this time. Join Claire on her cross-country adventure as she opens food trucks, serving icious dishes to the masses. Can you help her survive the chaos of running restaurants in Claire's Cruisin' Cafe? Is 2020 the resurgence […]
Join Ashley and Scott as they co their way across cuisines with the dream of launching their own successful eatery. GameOn Production presents a brand-new Time Management game sets in the world of food and icacy! Baking Bustle joins GameOn Production's growing portfolio of Time Management games, which consists of quality hits like Rescue Team […]