INFO
Item Reviewed
Myths of the World: Chinese Healer Collector's Edition
July 1, 2013
RELEASE DATE
June 30, 2013
DEVELOPER
Eipix Entertainment
FEATURES
Widescreen Support
Interactive Jump-Map
Voice Overs
Three Difficulty Modes
Diary
Healing Kit
COLLECTORS EDITION
Exclusive Bonus Chapter
Integrated Strategy Guide
Wallpapers & Screensavers
Concept Art
Soundtracks & Cutscenes
Achievements & Collectibles
Replayable HOs & Puzzles
Making Of
Awards
Best of 2013
Editor's Choice
Are you tired of gloomy and creepy games? Or are you tired of those lively fantasy tales? Well, then Myths of the World should be just right for you as the developers took on the theme that very few developers in the casual market has come across. And this time, you are not detective, or someone's relative but a 'healer'!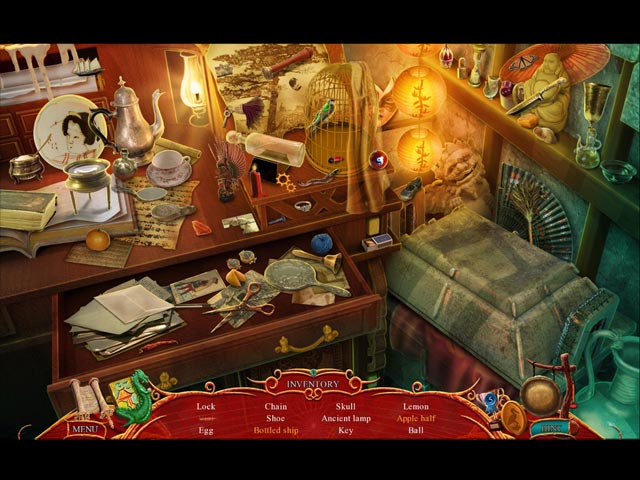 As a healer, your task is of course, to heal people. In Myths of the World you are on task to save Jinhai from his mysterious illness. On the way, you will stumble upon many obstacles, many secrets and meet many interesting characters. The plot of Chinese Healer is very hooking introduced by the awesome, intense opening cut-scene and it does have quite a few nice twists too. What more awesome is the setting of the game. Myths of the World takes place in some part of China which is a country we rarely been to through Hidden Object Adventure game and is this the first CE game set in China?
The developers did China justice as the artwork in this game is amazing and very detailed, it fits the game really well – some scenes are a little bit ominous but not too dark while some scenes are incredibly beautiful. The characters look Chinese but with American accent. Anyway, the voice overs are most of the times, great and easy to catch. Moreover, Myths of the World is awesomely scored by beautiful melody which is very charming and not too repetitive.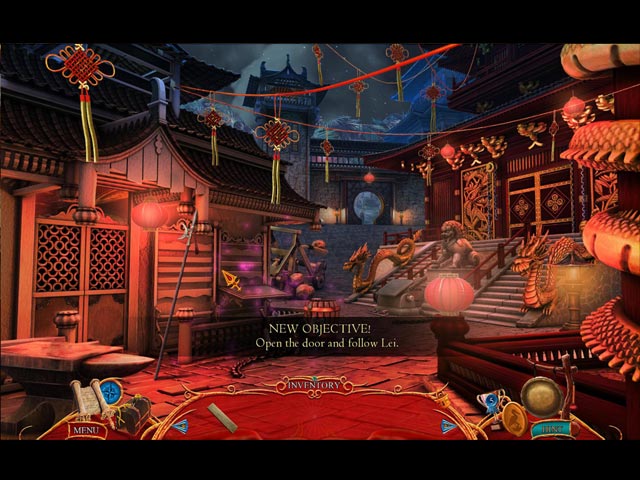 What we like about Myths of the World more than just its graphics, music and story is the variation of Hidden Object Scenes and Puzzles. There is a nice balance between the searching scenes and the puzzles although the game focuses a little more on the Hidden Object scenes. Nevertheless, these scenes are never boring as they come in two types, finding the objects off the list and finding silhouettes. Objects are clear and easy to find but if you do not like finding objects, you can switch to Chinese Mahjong mode – very clever. The puzzles ranged from easy to medium in difficulty and they come in a nice variation.
Additionally, you have a Healing Kit to keep you busy in the game. This Healing Kit could have been a really good idea if it is developed a little further as for now, all you have to do is play the same mini-game all over and over again with no real purpose. Also, Myths of the World could be really easy because the gameplay is quite predictable especially for expert players. Another one tiny flaw is that the game might featured too many cutscenes, and many of them are really unnecessary.
On the other hand, Myths of the World has a lot of pretty cool Extras such as Collectibles, an interactive jump map, Achievements and all the bonuses you could imagine for a CE game (however, the Making Of video is really unrelated and does not live up to our expectations). The main game should last you around 3 and a half to four hours while the Bonus Chapter which is equally great should add about 1 hour more.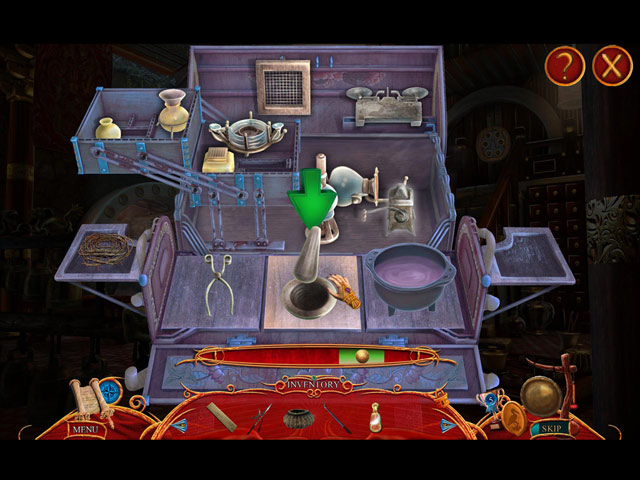 The Eternal Emperor has you embarked on the twelfth H.E.L.P. mission, this time to unearth the tomb of China's first Emperor – Qin Shi Huang. Can you and your associates avoid the deadly booby traps and successfully make this historical discovery? We the concept of The Eternal Emperor right from the start. The idea of getting […]
Take a journey to the exotic land of Sigiriya to locate the missing H.E.L.P. crew. Can you find the missing agents and stop the wicked Dario Sabas Aturnin before he lay his evil hands on the Fountain of Youth? Surely, Eipix has acquired the licenses to continue several original HOPA franchises, this one included. Still, we think the developer […]
Brave Giant Games is now ready to put out their first BFG Collector's Edition game, Tibetan Quest: Beyond the World's End. Your niece, Larisa, has gone missing in the Himalayan Mountains during her expedition. Travel to Lhasa, Tibet in search for your missing niece as you learn that this rescue mission might not be as easy as […]