INFO
Item Reviewed
Fierce Tales: Marcus' Memory Collector's Edition
July 7, 2013
FEATURES
Widescreen Support
Interactive Jump-Map
Voice Overs
Three Difficulty Modes
Diary
COLLECTORS EDITION
Exclusive Bonus Chapter
Integrated Strategy Guide
Wallpapers & Concept Art
Soundtracks & Cutscenes
Collectibles & Album
Replayable Mini-Games
Dolphin's Pool
About one year since
The Dog's Heart
, Blam! Games is now back with a new sequel to the stunning Fierce Tales series! Marcus's Memory tells an entirely different story from the first game and this time, it sets under the sea…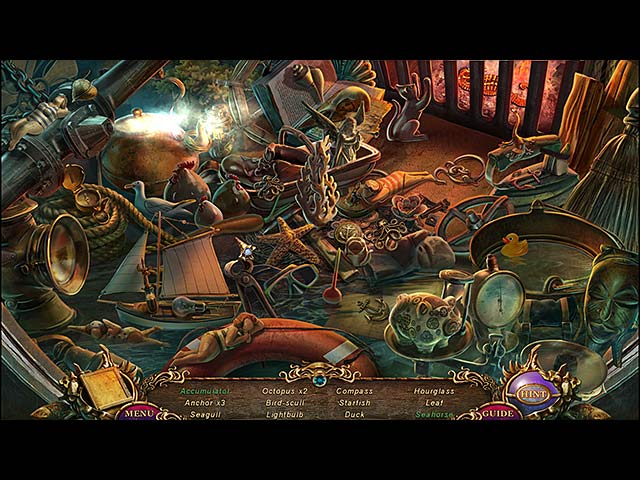 It is not necessary to play The Dog's Heart before playing this sequel since the story has no connection; but we would recommend you to play it anyway if you have not, it is definitely worth your time. Marcus's Memory takes you on a whole new journey both on land and under the sea. It tells the story of Marcus who has lost his memory, the story of the underseas kingdom and the tragic love story between Marcus, Dolores and Vasco. The story can be said as fresh here as it is not something we have seen very often, at least not another missing person or similar but  Fierce Tales 2 blends in excitement and romance very well which makes the makes the player eager to follow.
Another strong aspect of this game apart from its engaging story is the game's graphics. Most of the scenes are absolutely stunning to look at with splendid amount of details and attention; the developer's hard work has surely been paid off. The graphics are not blurry or grainy in any way and the special effects are equally awesome. However, in contrast with the game's crisp graphics; the cutscenes are strangely blurry and the cutscenes are somehow one of the main parts of the game.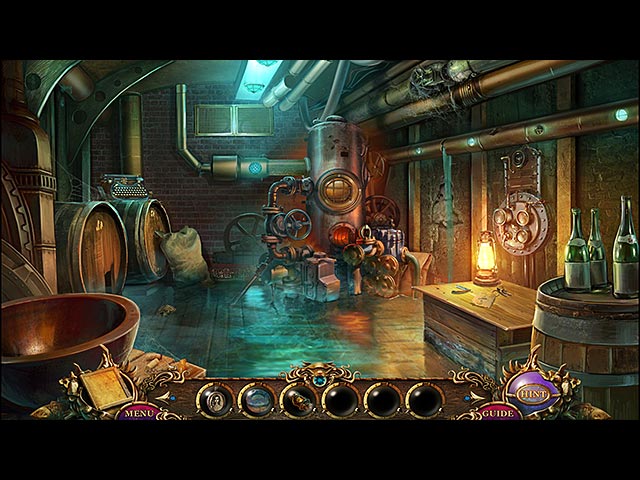 Other aspects of the game are fairly simple from the Hidden Object scenes which are excellent and not overly cluttered to the gameplay which is not overly challenging. the puzzles ranged from easy to medium in difficulty and they are mostly very unique and indeed, very entertaining to play! There is a map offered in the game which is a gift as the game features a tremendous amount of backtracking – for those who would liked a little more of a  challenge, there is a smart option to disable the map in the mode selection screen.
Fierce Tales: Marcus' Memory is also a treat for those who love searching for Collectibles. The game includes three sets of collectibles for you to hunt; 'Shells' which can be used in the Aquarium to purchase decorations or to buy toys for the dolphin so you can play with him, 'Sea Turtles' which appear in almost every scene throughout the game – these are specially hard to spot and finally, 'Sea Creatures' which will be included in your Sea Creatures Album once collected. The game also includes Achievements and other typical Extras in the Collector's Edition. As for the Collector's Edition purchasers, the main game ended itself satisfyingly but the Bonus Chapter is also a great joy to play and has a fairly good length.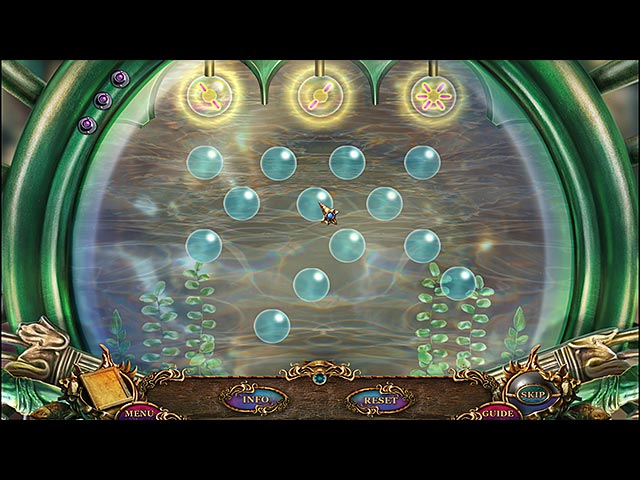 After almost three years of absence, Blam! Games is back in the HOPA scene again under a new name, Mecada Studios. Punished Talents: Dark Knowledge is the third game in this modern-day investigative series. This time, a serial murderer is on the loose at the prestigious university. Can you track him down before he claims another […]
Your brother's been kidnapped, and the criminal behind it has demanded that you investigate! Your only hope of saving your family is by tracking down the other kidnapping victims. Can you stop this mad criminal before it's too late? Find out in Punished Talents: Dark Knowledge this weekend! Screenshots taken by Jan Thomas
You and the fellow scientist nominees for the prestigious Pride of Humanity award are gathered together in a gorgeous European castle. The situation to a deadly turn when there appeared to be a serial murderer, knocking out the nominees one by one! With all the roads out from the castle being cut, can you survive […]