INFO
Item Reviewed
Farm Frenzy 4
July 30, 2013
RELEASE DATE
July 26, 2013
DEVELOPER
Alawar Entertainment
SPL
FEATURES
Widescreen Support
Achievements
The release of Farm Frenzy 4 has been kept very quiet; there was no public beta version or any previews. Therefore, we were taken aback by surprise to saw this sequel being released. We were even more surprised when this game has been released as a Soft-Release not a main release on Big Fish Games which is not very usual for a sequel of a big franchise like Farm Frenzy. We then started playing…and we know why.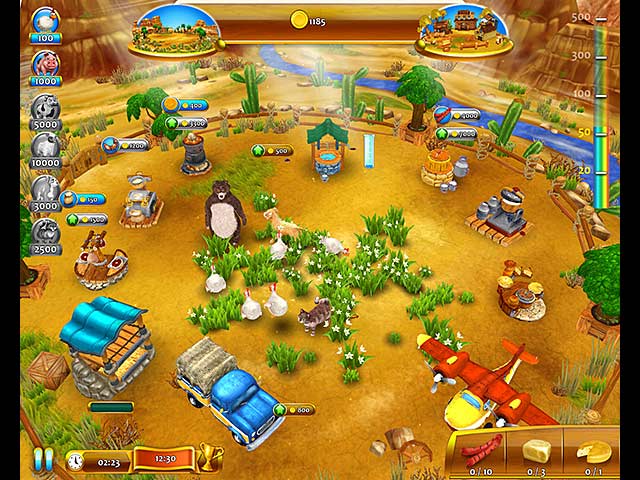 There have been a lot of changes made in Farm Frenzy 4 and we literally mean 'a lot'. The first noticeable change is that the developer has changed from the lovely Melesta to SPL although Alawar is still in the background of production. That might be the reason why this Farm Frenzy is nothing like the previous ones.
Farm Frenzy 4 is in 3D, not the usual 2D. We are not really fond of 3D graphics unless they are done good as 3D graphics most of the times make characters look ugly and can give us a bit of nausea. Farm Frenzy 4 seems to be no exception, the graphics are still very bright and colorful but they are nowhere near as beautiful as the previous Farm Frenzy(s). The main character has a strangely big head and she does not look as pretty as Scarlett. Moreover, you can even control camera angles; but that can give you a real dizziness.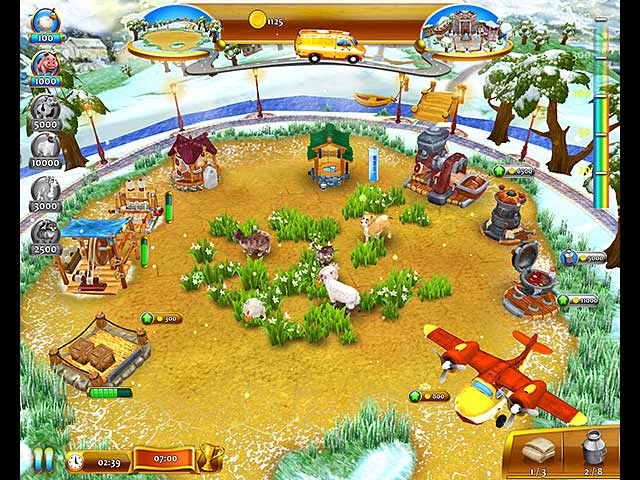 In terms of the gameplay, nothing has really changed. You plant, feed your animals, make products, catch bears and sell the products. In fact, with this new graphics – some buttons are quite difficult to spot. You also now have a new version of level map which is worse since it is very confusing in our opinion. You no longer have to earn stars in order to upgrade machines and move on to the next level. Some might see this as an improvement but that makes the game a lot less challenging. The developer has also added some new stuffs such as owls who when you click will reward you coins and the improved transportation, selling system.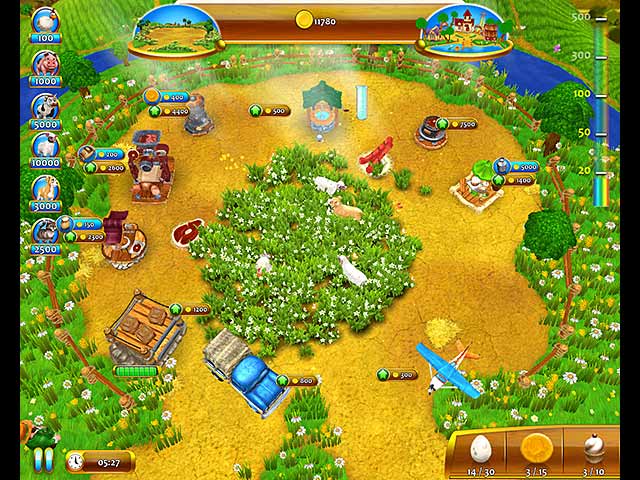 Over the years, the New Yankee series has gained quite a reputation among Time Management fans and built itself a loyal group of players. In this ninth installment, the series still has many tricks up its sleeves. When an evil spell bo plans to defeat the King and Queen and conquer Camelot, it is up […]
Claire always aspires to be a famous master chef, and her dream has a chance of becoming true this time. Join Claire on her cross-country adventure as she opens food trucks, serving icious dishes to the masses. Can you help her survive the chaos of running restaurants in Claire's Cruisin' Cafe? Is 2020 the resurgence […]
Join Ashley and Scott as they co their way across cuisines with the dream of launching their own successful eatery. GameOn Production presents a brand-new Time Management game sets in the world of food and icacy! Baking Bustle joins GameOn Production's growing portfolio of Time Management games, which consists of quality hits like Rescue Team […]