INFO
Item Reviewed
Evy: Magic Spheres
July 24, 2013
RELEASE DATE
July 23, 2013
FEATURES
Two Difficulty Modes
Achievements
Once we thought that the Marble Popper genre cannot be any more innovative, Evy came and blew that idea out of our minds! We must first admit that none of us here really enjoy playing Marble Popper games so we were actually thinking about passing up on this newly released game. However, the screenshots on the game's page look tempting enough for us to try it; and we totally do not regret our decision!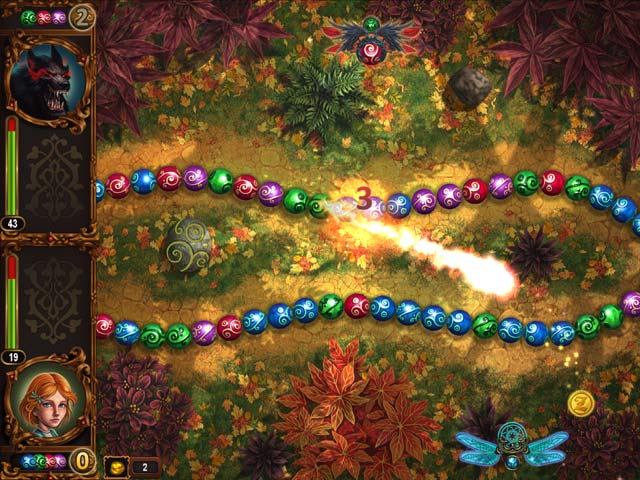 Evy seems to be geared towards younger audience because the story is quite childish and silly in a way but at least, Evy has an actual story to it unlike most, if not all of the Marble Poppers out there. What we meant by 'actual' story is that after you have completed a few levels, there will be a cutscene and at the beginning and end of every level; there are conversations between characters. Unfortunately, this game does not has voice overs so there is a lot of readings to do.
What makes Evy such a special Marble Popper game is that you not only play the level on your own, but that you have to play against your enemies. There are several types of marbles you can pop and each one has different ability such as the red marble can attack your enemy, green marble can recharge your health bar and more. Each level will feature an enemy with different skills and abilities and the goal of each level is to kill the enemy before the enemy kills us. There are some special marble popper levels to vary things up a little bit and they are equally fun to play.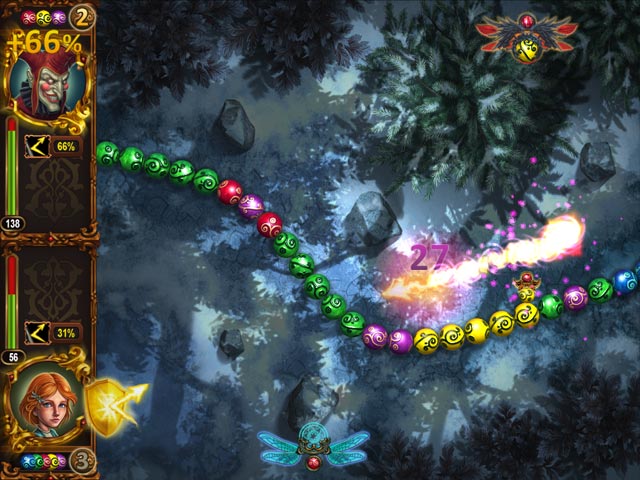 Evy does not only require your marble popping skill but it involves some strategy as well. You have to plan your move carefully on which color of marble you going to shoot and shoot where so that your enemy could not take advantage of your move. You can also collect falling coins and gems during the game; these coins can be used in the Shop to upgrade your color marbles so that they are more powerful and to improve their strength and abilities.
Another aspect of Evy that worth mentioning is the game's beautiful, colorful hand-drawn artwork. Apart from that, the visual effects are also pretty exciting and the music is excellent as well.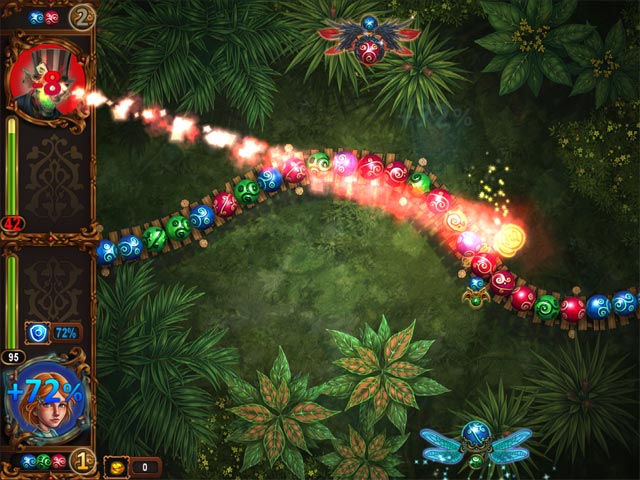 Greedfall, an expansive RPG by the French studio Spiders, offers players lush, opportunity-filled environments that are enhanced by a variety of customization options. Although a Greedfall sequel is in the works, Spiders does not intend to depart from that offering shortly, and the upcoming Steelrising is an action RPG instead, thus it will be […]
We've seen a lot of Daedalic's upcoming stealth adventure game gameplay. We've been waiting for further information about The Lord of the Rings: Gollum since it was ayed to 2022 at the start of 2021. Fortunately, developer Daedalic Entertainment is finally gearing up to iver this game into the hands of J.R.R. Tolkien enthusiasts after […]
Your friend is having trouble in these searching games because her grandma has gone missing, and she believes something bad has happened.To become a true Fairy Godmother, you must travel to various locations in this hidden object game. Various HOPs and mini-games will assist you in immersing yourself in the enchanting story of a fairytale […]